Kidrobot x Futurama Capsule Available now!
    Here's another post by our friend Chris Holt aka The Toy Viking for our release of the new Futurama Capsule! Aren't you luckyyou know who we are?? Make anyday better with Futurama Hypnotoad, Futurama Furry Little Nibbler, Futurama Mini Series Universe X!
Did you know today was Furturama Friday?  In case you didn't we give you permission to call out from work so you can celebrate.  Even if you're already at your job you can march right up to your boss, educate him about this joyous occasion, and proceed to take the rest of the day off.  You deserve it and so does Matt Groening, cause not only did he create Futurama, but he also created some little show called The Simpsons, which you may have heard of.  He's a comedic cartoon genius who is making the rest of us look bad for not even having one iconic television show, let alone two.  I've got a great idea for one involving a family of buffalos the size of house cats, but that's for another day.
    The best way to celebrate anything is to surround yourself with items of remembrance and Kidrobot has plenty to help you adequately express your love for this animated sci-fi adventure. For you blind box lovers there's the Universe X mini series that features a plethora of characters from the show.  We've amped up the paint jobs on your favorites from previous series, giving them  an entirely different look, kinda like a futuristic all star team.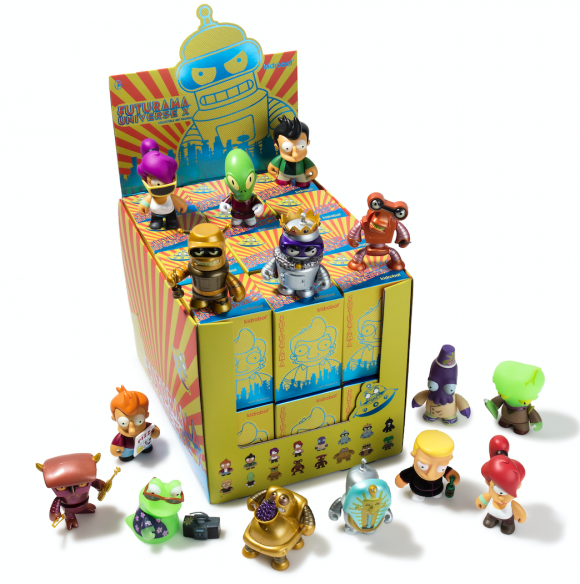 We could stop there but we won't because we don't believe in limits when it comes to vinyl toys, so we've also got a sweet new version of the Hypnotoad medium figure.  This guy has made me a little distrusting of amphibians, and I utterly refuse to look them in the eyes lest they try and control my mind.  He is sporting a new metallic color scheme and lenticular eyes that are seriously freaking me out.  I'm on to you, buddy and I'm not falling for…ALL HAIL HYPNOTOAD!!!!
    Last but certainly not least is everyone's favorite protector of Earth/adorable pet, Nibbler!  And he's flocked, which is the most glorious thing that can ever happen to a toy.  Cute, fuzzy, and with a digestive track full off dark matter, he makes your dog's ability to shake hands look sorta basic.  Step up your game, Rufus!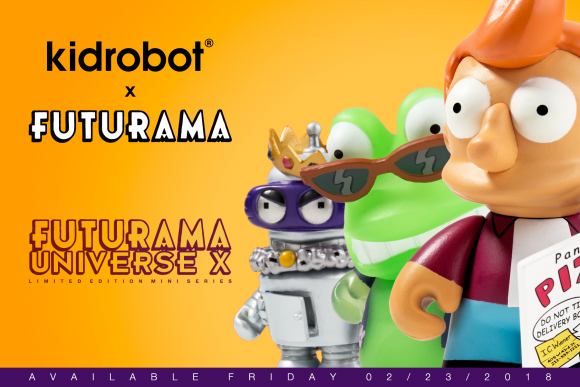 The post Kidrobot x Futurama Capsule Available now! appeared first on Kidrobot Blog.
---
Also in Kidrobot Blog: Art, Design & Pop Culture | Kidrobot.com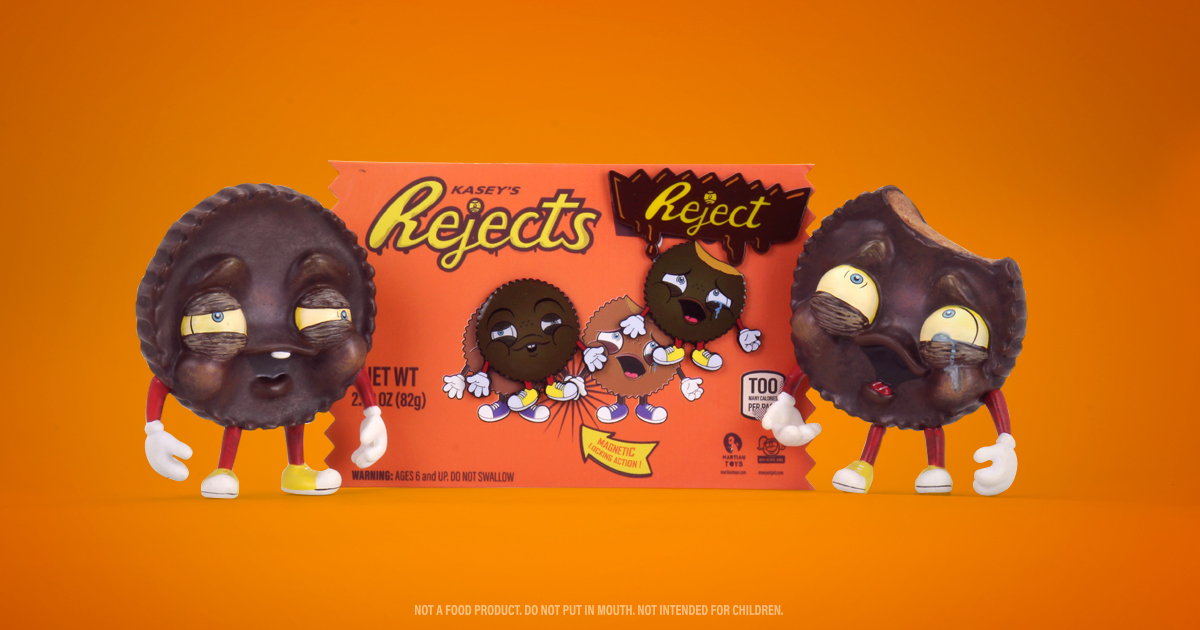 Q & A with Toy Designer One-Eyed Girl AKA Kasey Tararuj on release of The Rejects - Dark Chocolate Edition on Kidrobot.com. "I've been paralyzed and in a wheelchair for almost 20 years and I spent so much of that time creating all this weird, emotional art to help deal with it. I got to a point where that got old and making these silly characters was way more therapeutic than trying to put my feelings into a painting. So now I make my little guys to make myself laugh or smile and hope that it does the same for others." -One-Eyed Girl AKA Kasey Tararuj
The post Q & A with Toy Designer One-Eyed Girl AKA Kasey Tararuj appeared first on Kidrobot Blog.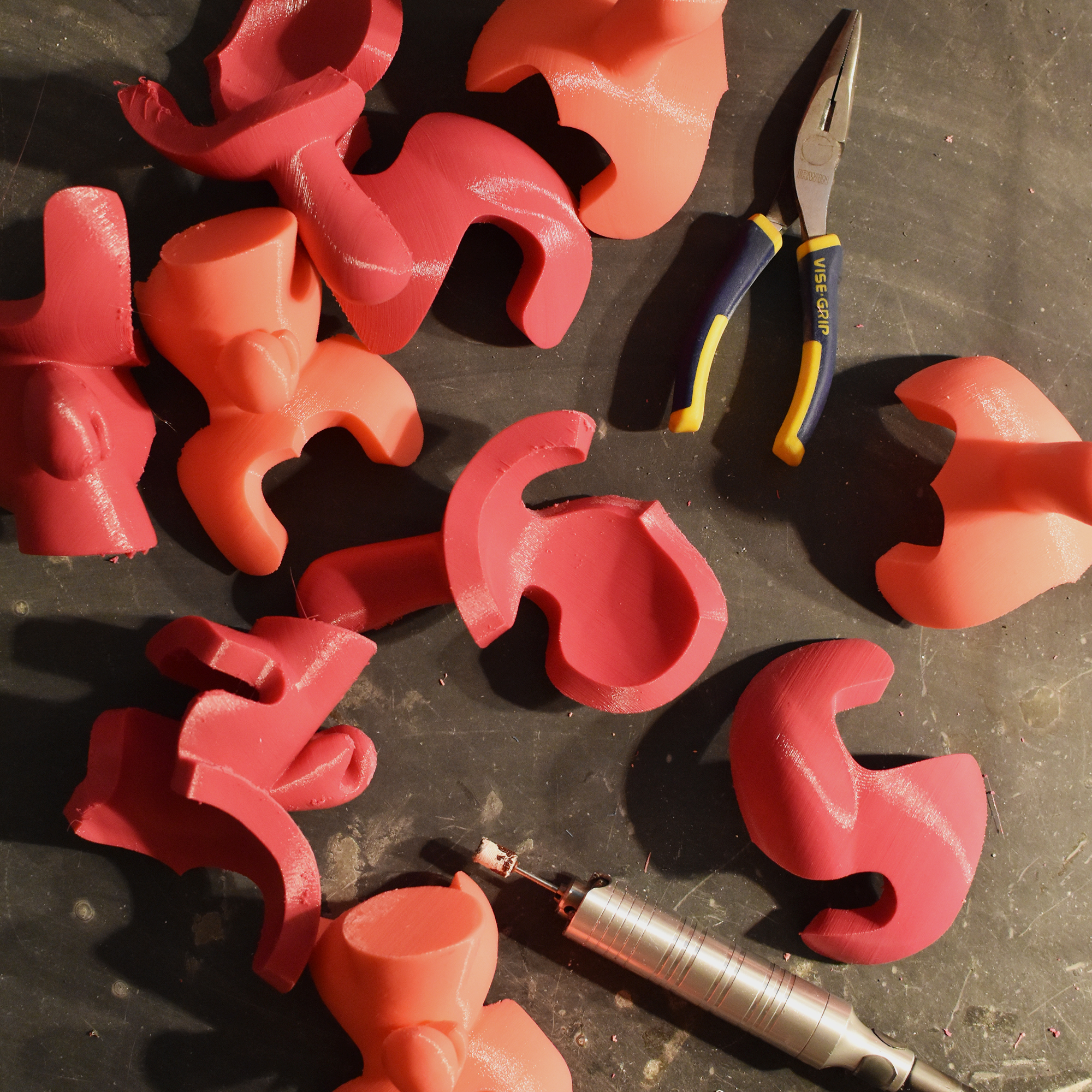 A few years ago, a member of the Kidrobot team met architect and Locknesters founder Fleet Hower at a trade show. At this show, Locknesters was introducing BEAR, their first three-dimensional puzzle bear figure...
The post The Story Behind the Locknester Puzzle Dunny & How They Are Made appeared first on Kidrobot Blog.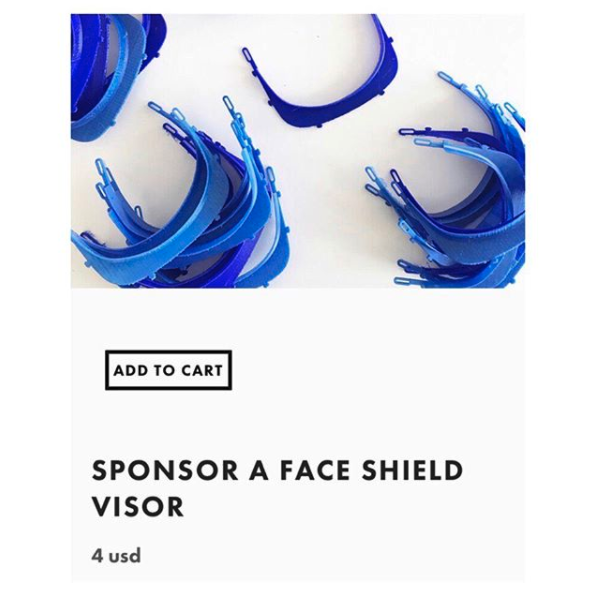 Fleet Hower of LOCKNESTERS has temporarily converted their New York-based studio from the production of art decor items like the Puzzle Dunny to the production of face shield visors for health care workers due to the COVID-19 outbreak.
The post LOCKNESTERS CREATING FACE SHIELDS FOR COVID-19 HEALTH CARE WORKERS appeared first on Kidrobot Blog.