Kidrobot x Frank Kozik Labbiter XK-5 Art Figure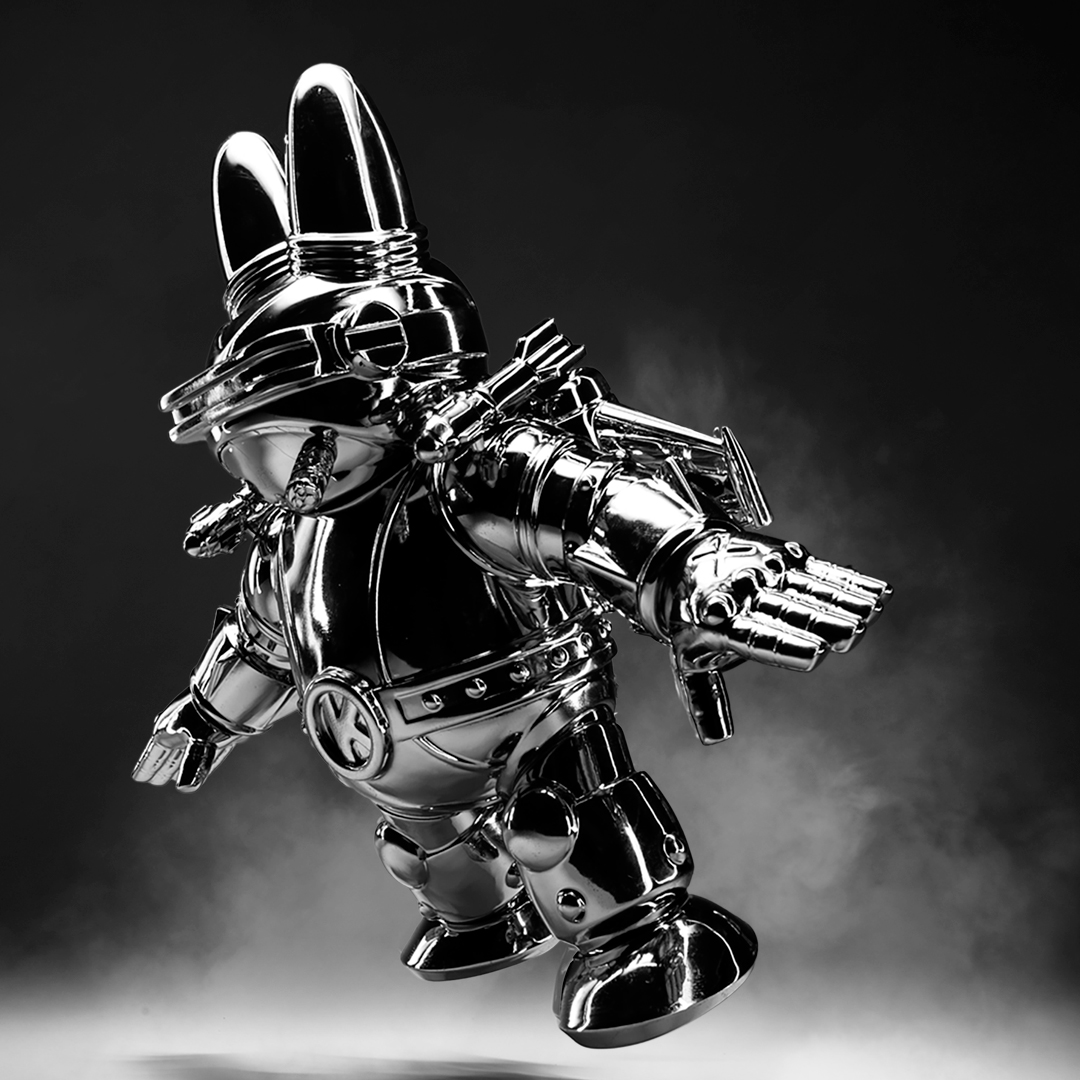 By Chris Holt, aka The Toy Viking:
After years in production, designer vinyl toy overlords Frank Kozik and Kidrobot are poised to put the military industrial complex on notice with the Labbiter XK-5. What does the XK stand for? How about "Xtra Kill", because this mechanized and weaponized and yet to be fully legalized Labbit is no mere carnival ride.
Some over zealous space monster thinks it's gonna land here, step on our scenic architecture, and drive our insurance premiums up? Not on our watch, as the Labbiter can be deployed in a matter of minutes to keep loss of property and life at a minimum while ensuring everyone in a 200 mile radius knows what the smell of roasted bad guy smells like. It ain't like chicken, I can assure you. 
Each Labbiter stands eight inches tall and comes with eight interchangeable hands, which last time I checked is six more hands than I happen to have. This offers nearly endlesss display options to maximize your social media photo potential.
And you think we wouldn't create an army of these? Of course we would, as the Earth is a big place and just one gigantic Labbit fighting robot would never be enough to defend the whole thing.
The Wasp colorway is limited to 300 pieces and will be available on Kidrobot.com and at your favorite retailers at 10am MST on Friday, April 5th 2019. The completely chromed-out Kidrobot exclusive is limited to 100 pieces.
The post Kidrobot x Frank Kozik Labbiter XK-5 Art Figure appeared first on Kidrobot Blog.
---
Also in Kidrobot Blog: Art, Design & Pop Culture | Kidrobot.com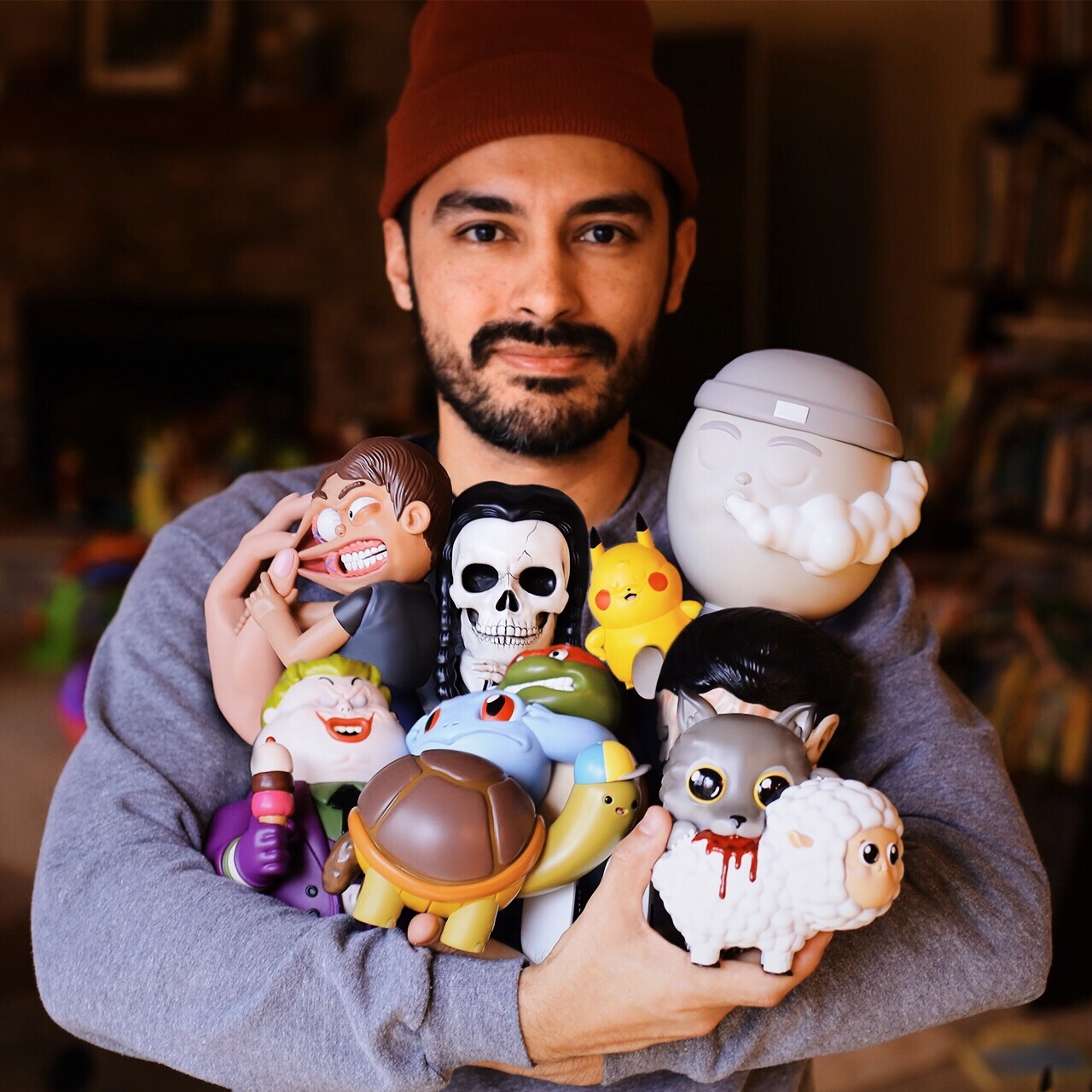 It's a Kidrobot Christmas holiday tradition to release special 3-inch Holiday Dunnys by artists that we love and adore. And this year, we're releasing two holiday Dunnys by the prolific Alex Solis. Before they drop tomorrow (November 15th), we had … Continued
The post Alex Solis – A Multi-Talented Toy Designer appeared first on Kidrobot Blog.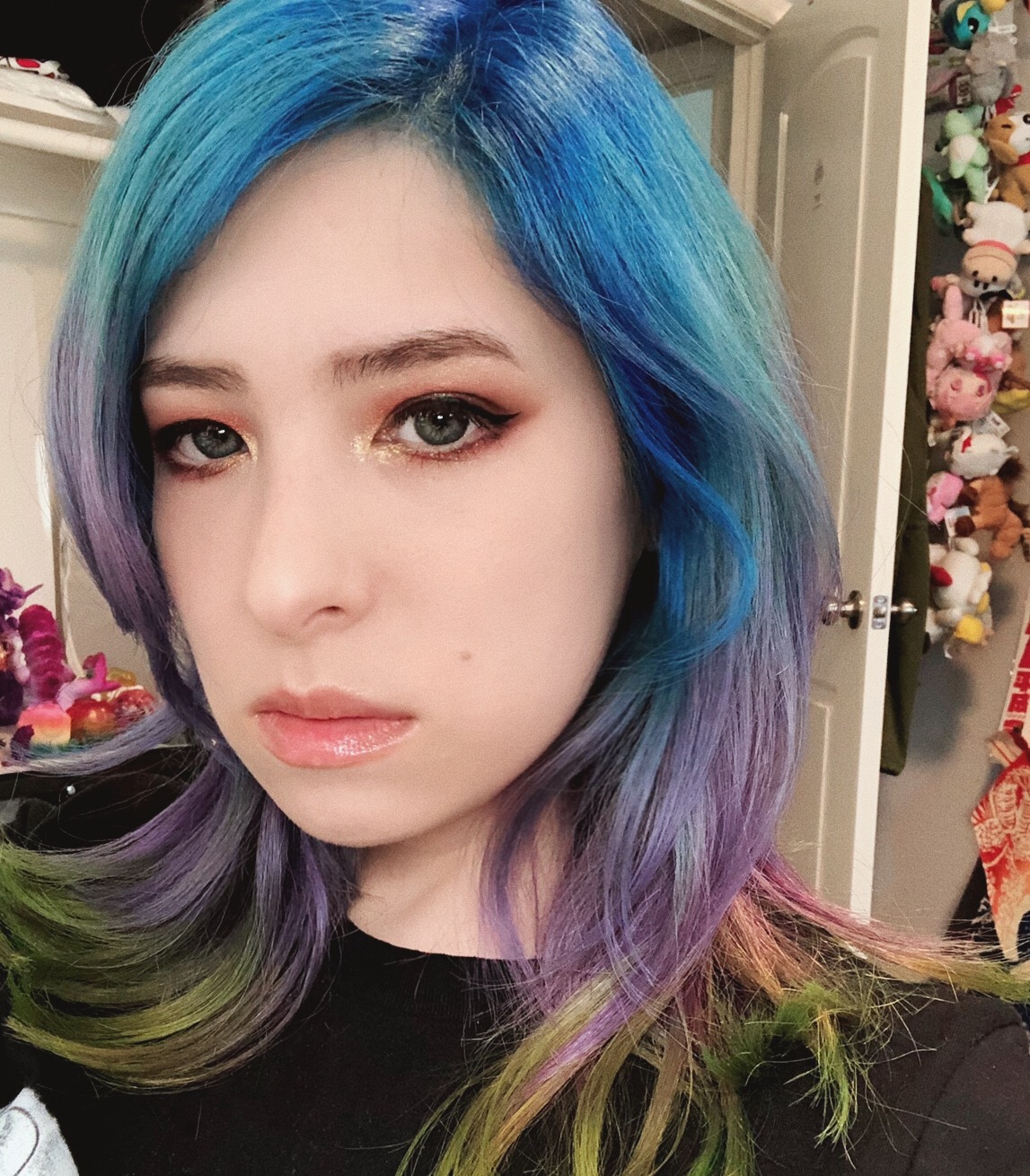 If you've been hanging around the Kidrobot website lately, you've definitely seen the name Candie Bolton. Having recently designed a 3″ Bastet Dunny for our Spiritus Dea goddess series, and most recently a collection of Hello Kitty art toy designs … Continued
The post Q & A with Toy Designer Candie Bolton appeared first on Kidrobot Blog.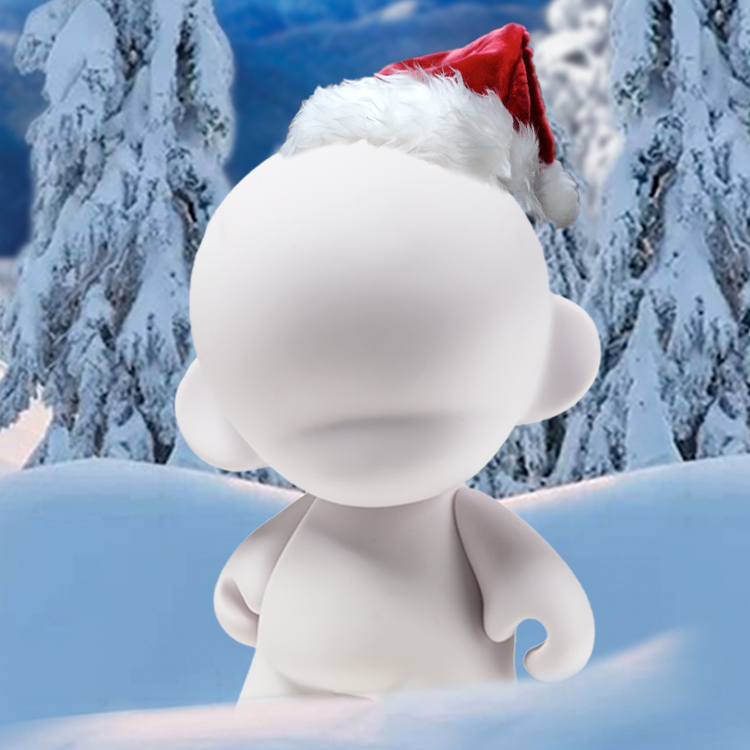 FOR IMMEDIATE RELEASE: Kidrobot announces the 3rd annual Munny custom toy exhibition event, entitled A VERY MUNNY CHRISTMAS and hosted by Monkey Fist Tattoo in Denver. Kidrobot has curated a list of both established and up-and-coming artists – to customize … Continued
The post Save the Date for "A Very Munny Christmas!" appeared first on Kidrobot Blog.