February 14, 2019
Kidrobot x Clutter Kaiju Dunny Battle Mini Series: Chauskoskis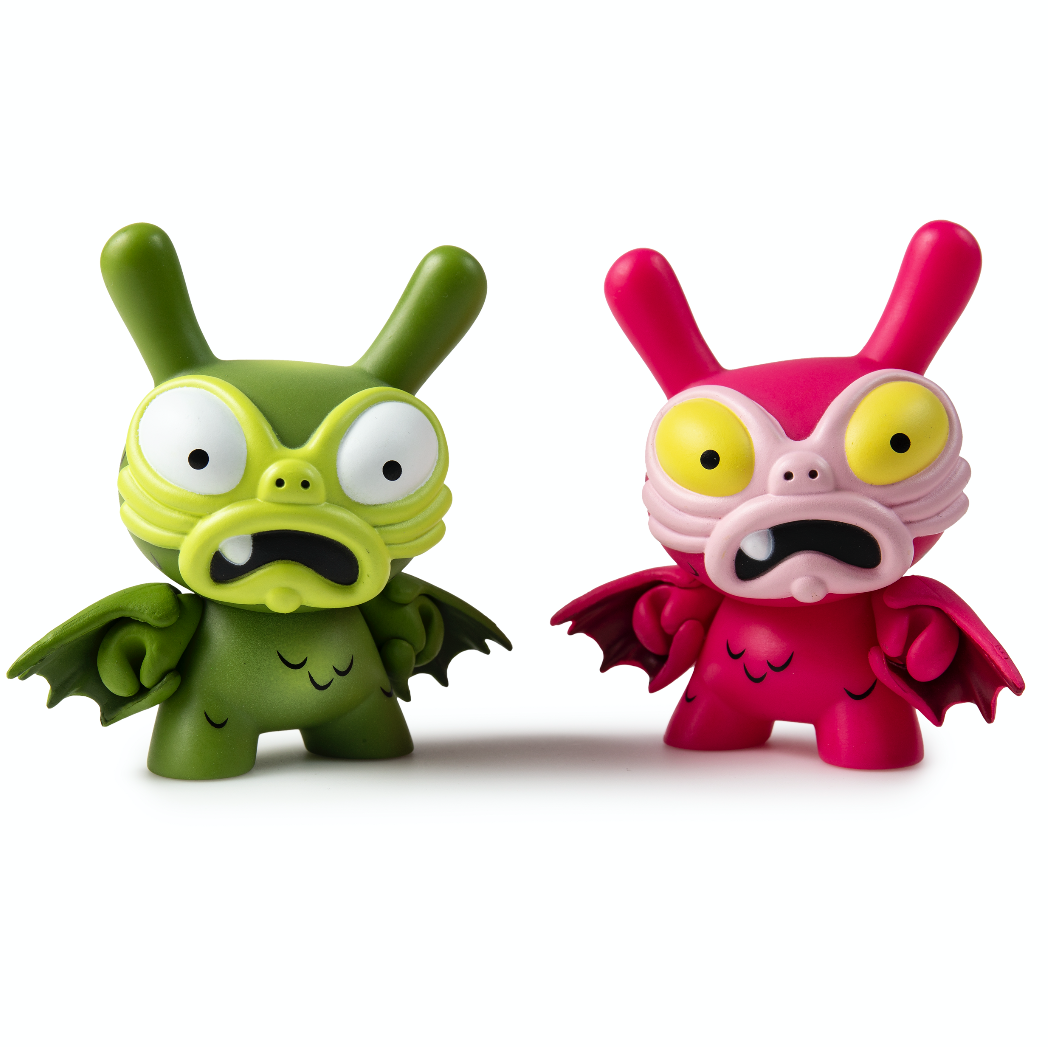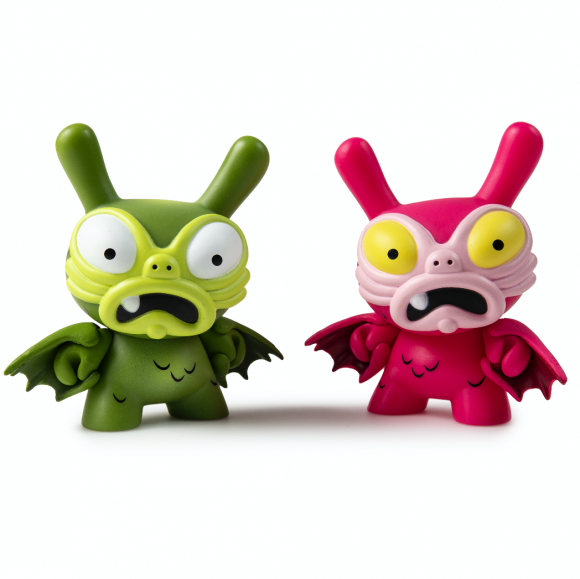 Entering the Dunny scene with Kidrobot, artist Chauskoskis brings us the Baby G Dunnys. Brought to life with the help of one of the other artists from the series we are excited to have Chauskoskis in a Dunny Series! Here is a little bit more about the artist himself and the Baby Greasebat Dunny:
What it means to you? It was a great honor to get invited on this series Jeff Lamm and KR,  many people don't know (many do) that I was the sculptor of the original sofubi Greasebat, worked closely with Jeff in getting the right look and feel. So later on I wanted to make a Dunny version of the Greasebat, so I called Jeff and asked permission to try it and that's how the Baby Greasebat  was born in a few small resin runs. Baby G as I call it for this series is slightly different than my resin run. Less cute and more fierce! 
 
Why did they choose those colors and design choices?  One color way is inspired on the third edition of the sofubi version, the Brown/Gold edition, the second colorway is a green one, my trademark color.

Are there any "easter eggs" or features of the design with a story or something on the piece that people might not notice at first? 
Not on this one *wink

What is this character's personality like?I bet the best answer to this one , you got it on Jeff Q&A
What are three words to describe this Dunny? greasy and mean


Why do you think this Dunny is special from other Dunnys?
 In my opinion it got this vibe of a classic Dunny. Timeless design.

Do you have any sketches, development art that you would let us share with fans? Yes.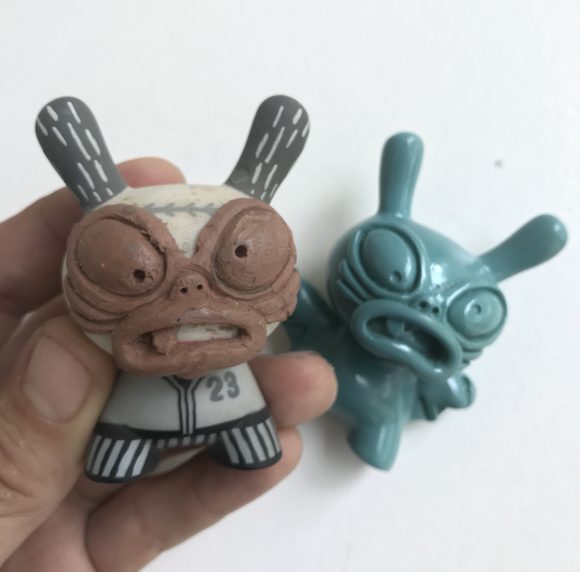 What are you currently doing in the art world?Temporarily semi retired. Basically getting old commissions done, and getting Health on point  and probably coming back in the scene strong In 2019.

Did you always want to be an artist?Since I can remember yes, maybe since I was 6-7 years old.

How did you get to where you are today as an artist? 
Rough talent, practice, Instincts and being stubborn. Very.
What projects have you worked on with Kidrobot in the past (with years)? Birro the clown Dunny (2013)

What are three things that fans don't know about you or your art?That every single piece I have made is truly made with passion and hurts my heart to let them go. And every day I regret selling them.

What's interesting to you about "kaiju" or monsters and creatures?Two words: Ugly beautiful. 

Do you believe monsters exist? They do.
The post Kidrobot x Clutter Kaiju Dunny Battle Mini Series: Chauskoskis appeared first on Kidrobot Blog.