Kidrobot x Care Bear Keychains Release!
Care Bear keychains are here! Cute, small and new, we are stoked about this collaboration with American Greeting to release the new vinyl Keychain Series with love and sunshine! Chris Holt is here to talk about the Care Bear Keychains release on Kidrobot.com!
I would feel totally guilty if I lost my keys and one of these Care Bear key chains from Kidrobot was attached.  They're so dang cute and I would worry that they were out in this great big world, with only the keys to my midsize sedan to keep them company.  This is why I can't watch those cartoons about cute little animals that get separated from their parents and have to find their way home.  Those movies kill me every time no matter that I know the outcome is always good.   I'm way too sad now and only a serious lunch will alleviate this depression.  Turkey sandwich take me away!
These adorable little bears will ensure you never lose your keys again so you don't go through the above mentioned sadness.  And every time you go to start your car or unlock that secret storage container, one of these will stare back at you and instantly brighten your day.  You can't be upset when a group of multi colored bears with pictures on their tummies are nearby.  Now if you were in the woods and a bear stands up without a picture on his tummy, your day might actually get a little worse.  Unless you distract him with your key ring full of these guys and retreat to safety, that is!!!  Care Bears are always coming through for you.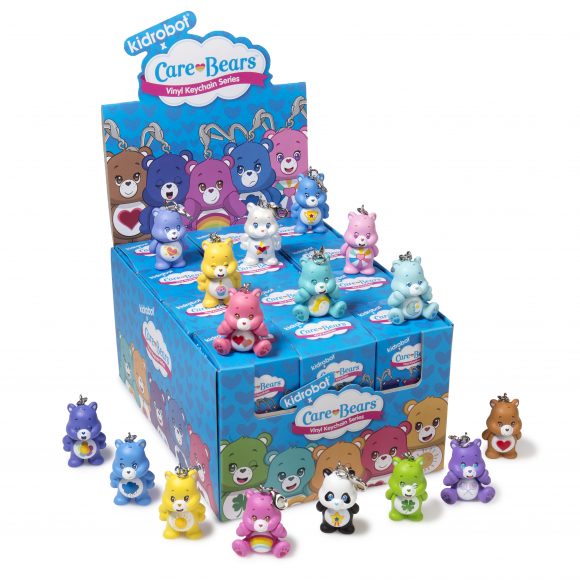 Sold blind boxed style, the bear you get may be a mystery, but the joy it will bring you is no surprise.  Pick up a few now at www.kidrobot.com.
The post Kidrobot x Care Bear Keychains Release! appeared first on Kidrobot Blog.
---
Also in Kidrobot Blog: Art, Design & Pop Culture | Kidrobot.com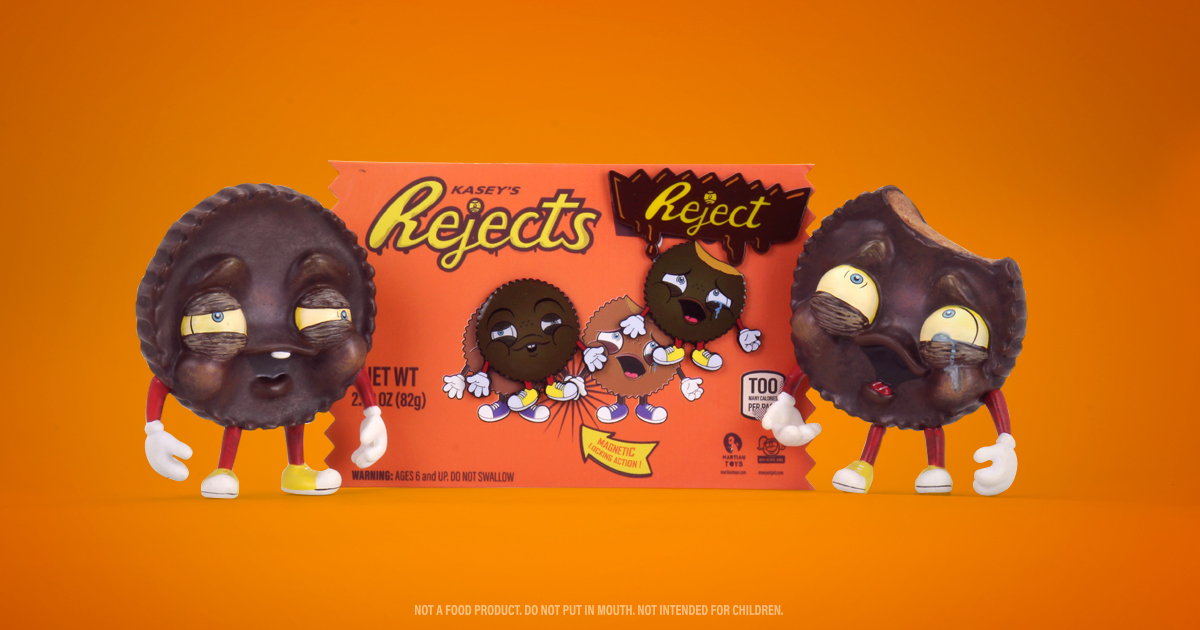 Q & A with Toy Designer One-Eyed Girl AKA Kasey Tararuj on release of The Rejects - Dark Chocolate Edition on Kidrobot.com. "I've been paralyzed and in a wheelchair for almost 20 years and I spent so much of that time creating all this weird, emotional art to help deal with it. I got to a point where that got old and making these silly characters was way more therapeutic than trying to put my feelings into a painting. So now I make my little guys to make myself laugh or smile and hope that it does the same for others." -One-Eyed Girl AKA Kasey Tararuj
The post Q & A with Toy Designer One-Eyed Girl AKA Kasey Tararuj appeared first on Kidrobot Blog.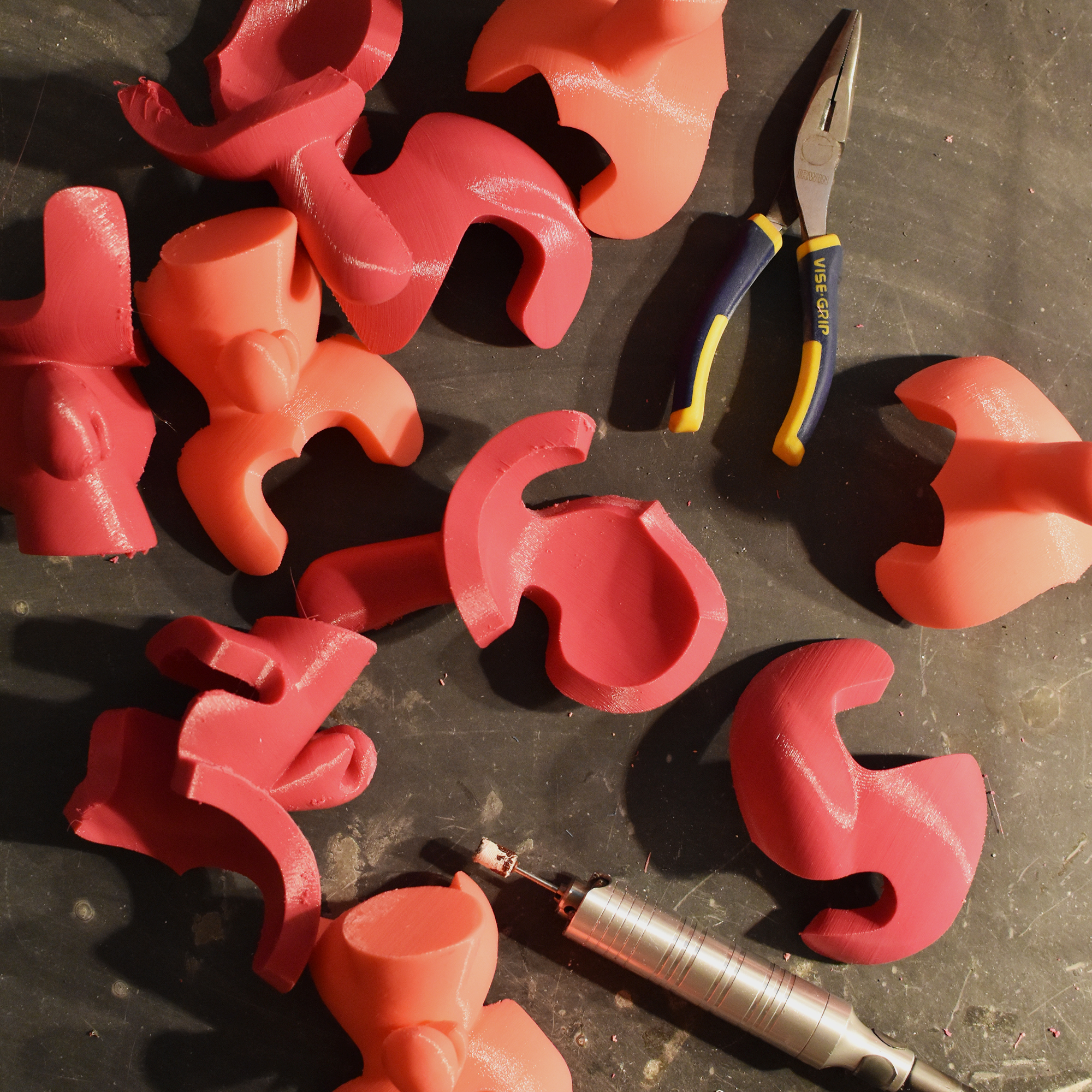 A few years ago, a member of the Kidrobot team met architect and Locknesters founder Fleet Hower at a trade show. At this show, Locknesters was introducing BEAR, their first three-dimensional puzzle bear figure...
The post The Story Behind the Locknester Puzzle Dunny & How They Are Made appeared first on Kidrobot Blog.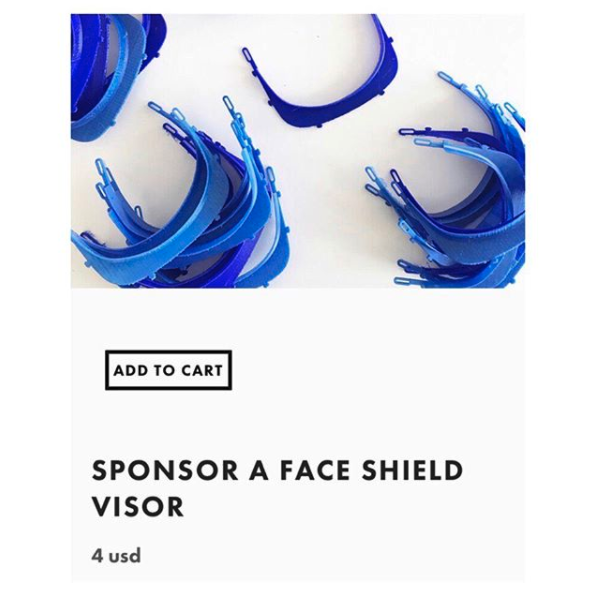 Fleet Hower of LOCKNESTERS has temporarily converted their New York-based studio from the production of art decor items like the Puzzle Dunny to the production of face shield visors for health care workers due to the COVID-19 outbreak.
The post LOCKNESTERS CREATING FACE SHIELDS FOR COVID-19 HEALTH CARE WORKERS appeared first on Kidrobot Blog.