November 07, 2017
Kidrobot x Andy Warhol Campbell's Can Chess Set Online Now!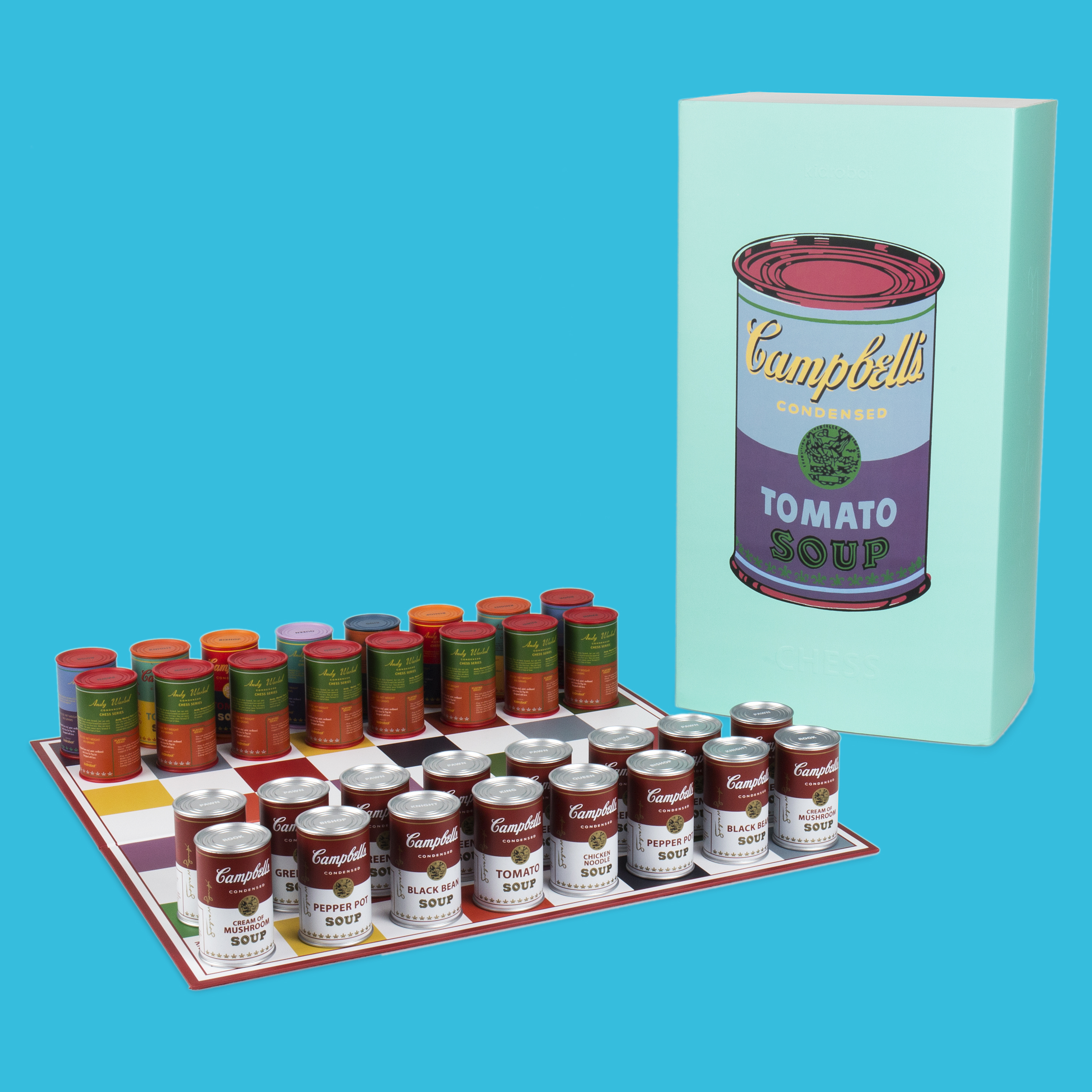 We are so excited about the new Andy Warhol x Kidrobot Campbells Can Chess Set! So is our good friend Chris Holt, aka The Toy Viking… check it out!
Kidrobot is taking everything my parents taught me and throwing it out of the window with this Andy Warhol chess set.  First, I was always told not to play with my food, which was really never a problem due to how picky I was.  There's not much you can do with my bland diet that would have been of any visual interest, so I never bothered. Plus, mashed potatoes are the lynch pin of any good food sculpture and the only potato product I was interested in were french fries.  The second thing they taught me was to never play with fine art, though again it was kind of a moot point.  When the art in your house consists of beach scenes or fiber optics you don't really want to be anywhere near it less it infect you with bad taste.  No one has proven yet that it's not contagious.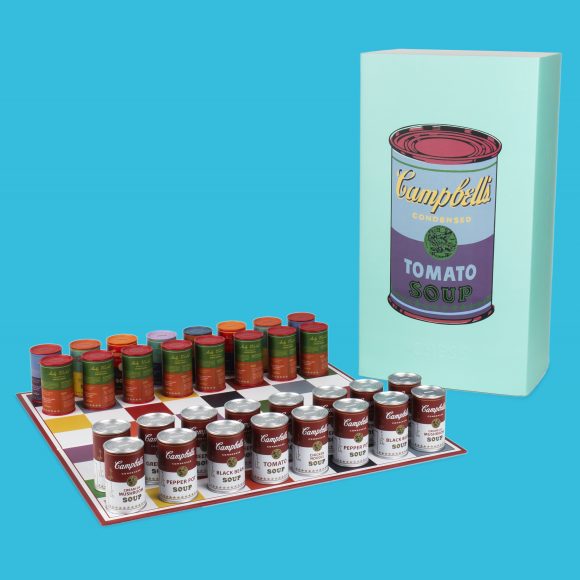 This chess set features the beyond iconic Campbell's soup cans as the game pieces with their position in the game spelled out right on the label.  Great to play with or to just use as an intriguing display piece, this set can be yours at
www.kidrobot.com
.
The post Kidrobot x Andy Warhol Campbell's Can Chess Set Online Now! appeared first on Kidrobot Blog.