Kidrobot Throwback Thursday: Labbit Pride Packs!
A little Throwback Thursday for you! Isn't it nice that our posts aren't ugly photos of terrible memories from high school or strange pgotos that someone always really wanted to post and never did so they use it as an excuse to FINALLY put it out there.. this isnt like that. ever. This time we are throwing it back to the Labbit Pride pack.. Chris (aka The Toy Viking) take it away!
Do you remember that old cliche about how boring the world would be if we were all the same?  Well, there's some great truth to that statement, and I for one am no fan of being bored.  All of the music and books and art and movies you like wouldn't exist because why would we have the need to experience new ideas.  Love wouldn't exist because if we're all the same we would have simplified it to a mechanical process without the need for feelings.   The fact that we are all unique is what makes the world such an amazing place to live, so we should always be proud of who we are.  Unless you're a really bad person, like a mugger or something, then you should try to be less criminal-y before being proud of yourself.
Labbits are all about embracing everyone.  Not in a literal sense because their limbs are so short, but mentally they are hugging the crap out of you right now.  Not only are they proud of who they are, but they're proud of who you are too.  So anytime you're doubting how awesome you may bejust take a look at these rainbow colored friends and let them erase any doubt you may have had.  This special edition five pack is available right now on www.kidrobot.com to be your spirit squad when times get tough.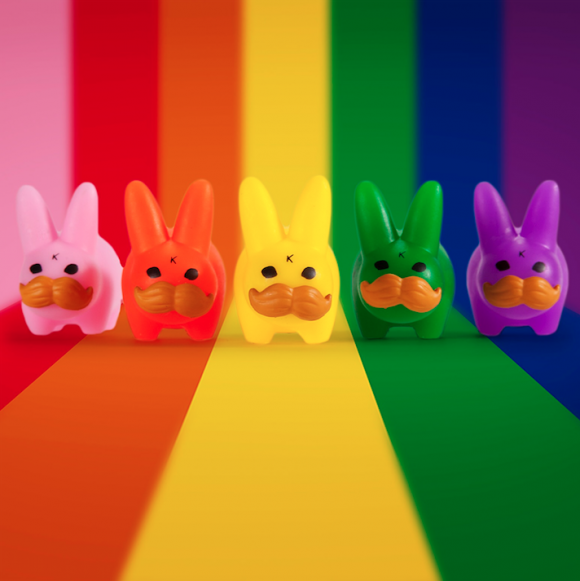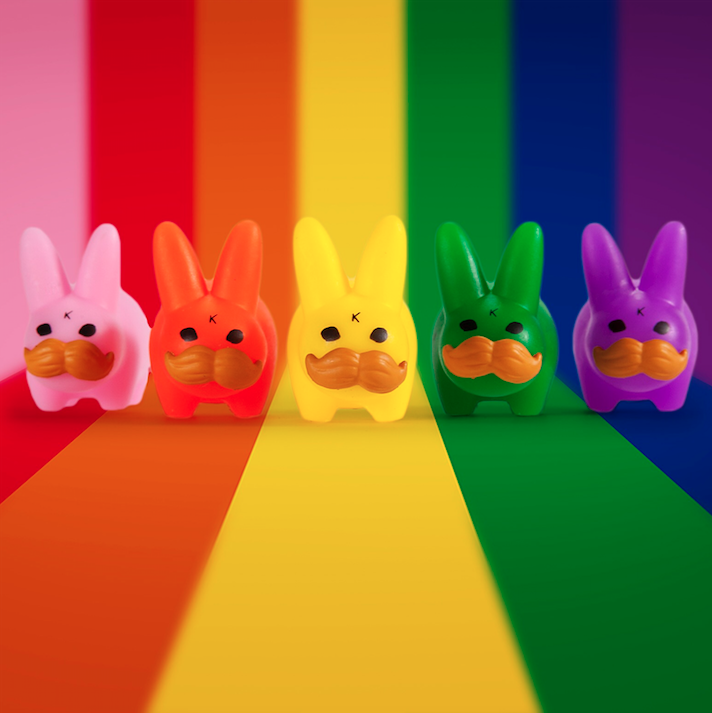 The post Kidrobot Throwback Thursday: Labbit Pride Packs! appeared first on Kidrobot Blog.
---
Also in Kidrobot Blog: Art, Design & Pop Culture | Kidrobot.com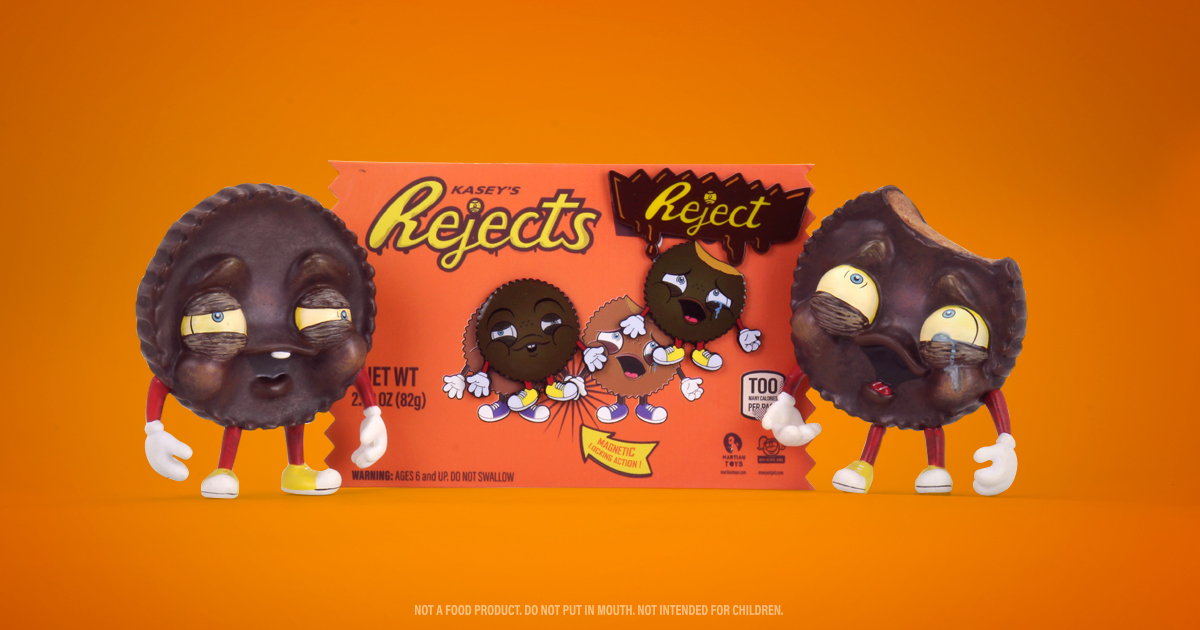 Q & A with Toy Designer One-Eyed Girl AKA Kasey Tararuj on release of The Rejects - Dark Chocolate Edition on Kidrobot.com. "I've been paralyzed and in a wheelchair for almost 20 years and I spent so much of that time creating all this weird, emotional art to help deal with it. I got to a point where that got old and making these silly characters was way more therapeutic than trying to put my feelings into a painting. So now I make my little guys to make myself laugh or smile and hope that it does the same for others." -One-Eyed Girl AKA Kasey Tararuj
The post Q & A with Toy Designer One-Eyed Girl AKA Kasey Tararuj appeared first on Kidrobot Blog.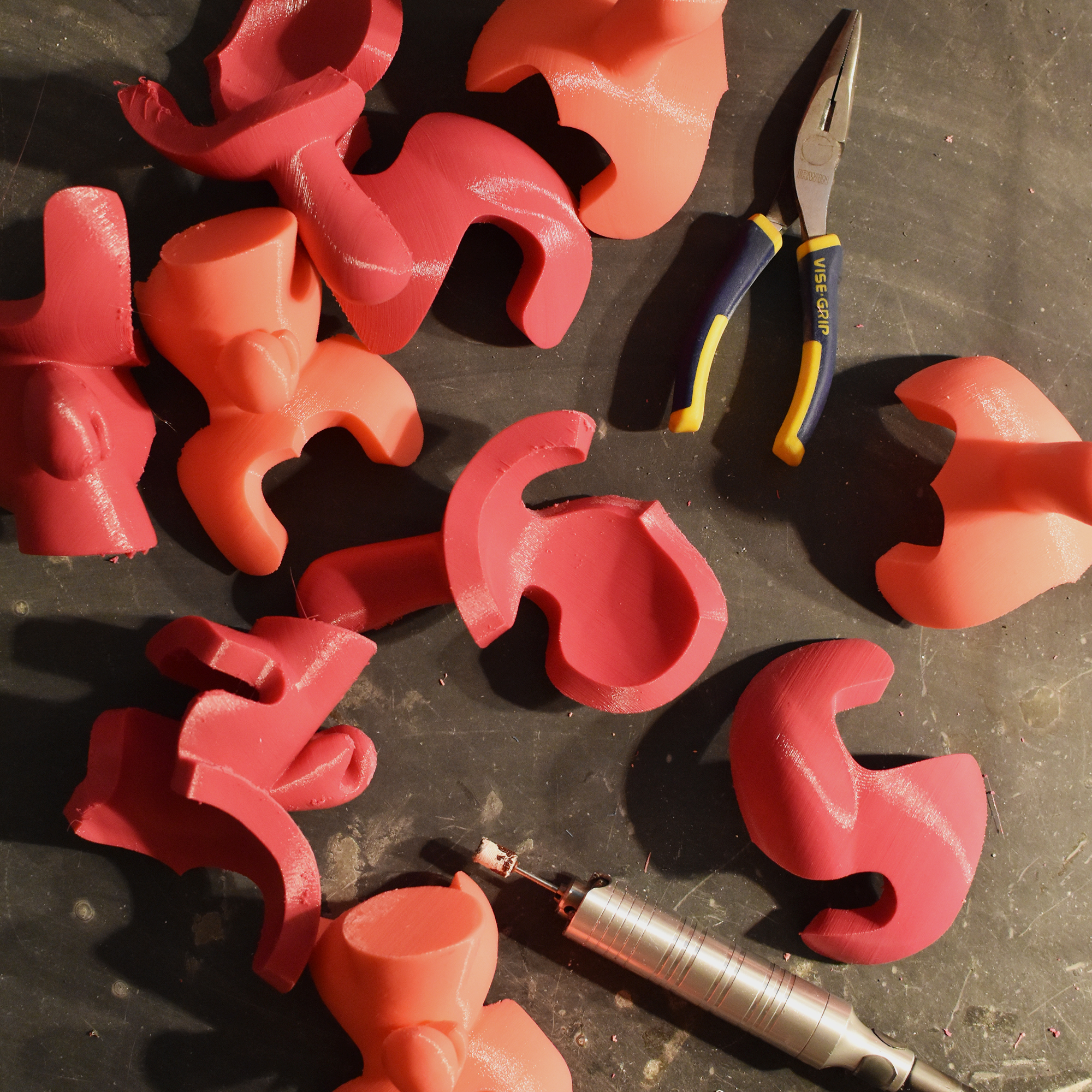 A few years ago, a member of the Kidrobot team met architect and Locknesters founder Fleet Hower at a trade show. At this show, Locknesters was introducing BEAR, their first three-dimensional puzzle bear figure...
The post The Story Behind the Locknester Puzzle Dunny & How They Are Made appeared first on Kidrobot Blog.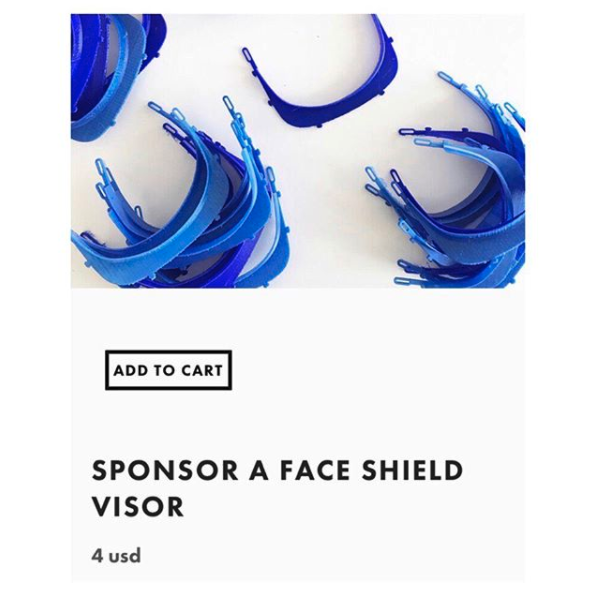 Fleet Hower of LOCKNESTERS has temporarily converted their New York-based studio from the production of art decor items like the Puzzle Dunny to the production of face shield visors for health care workers due to the COVID-19 outbreak.
The post LOCKNESTERS CREATING FACE SHIELDS FOR COVID-19 HEALTH CARE WORKERS appeared first on Kidrobot Blog.