Kidrobot's Throwback Thursday: King Howie by Scott Tolleson
This Throwback Thursday we are honoring the one and only Scott Tolleson creator of King Howie and the upcoming Vinyl Art Mini Series City Cryptid releasing tomorrow at 10:00am MST on Kidrobot.com. Prior to this scary good series, King Howie released all hell and came with us to comic cons across the world and is now available online here.  
Check out what our good friend Chris Holt aka The Toy Viking has to say about this piece….
I like toys and I like books, so you can imagine how I lost my composure the first time I saw this Dunny from Scott Tolleson and Kidrobot.  I may have squealed a little and as a grown man that's not really a good look when you're out with your wife buying groceries.  Since that day I have promised not to look at my phone when I feel trapped in the cereal aisle, but how can you blame my reaction?  Scott took one of the greatest mythical creatures in literature from one of the most influential writers and brought it into the world of designer vinyl figures.  If he had found a way to incorporate cats and professional wrestling I might have just died from excitement.  Thank you Scott for not bringing about my demise even though you could have easily done so.
King Howie, a name that pays homage to the original monster's creator, stand eight inches tall and is available in your choice of green or purple.  How this is still available is insane to me, but it gives you the ability if you don't already have one to correct your grievous mistake.  I would make amends by visiting www.kidrobot.com before this Dunny's inspiration ends his slumber and returns to wreak havoc on mankind.  May he spare those who show their support with plastic effigies.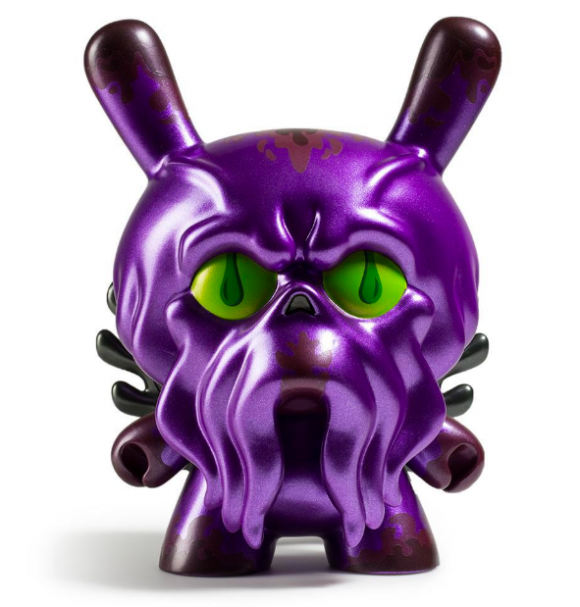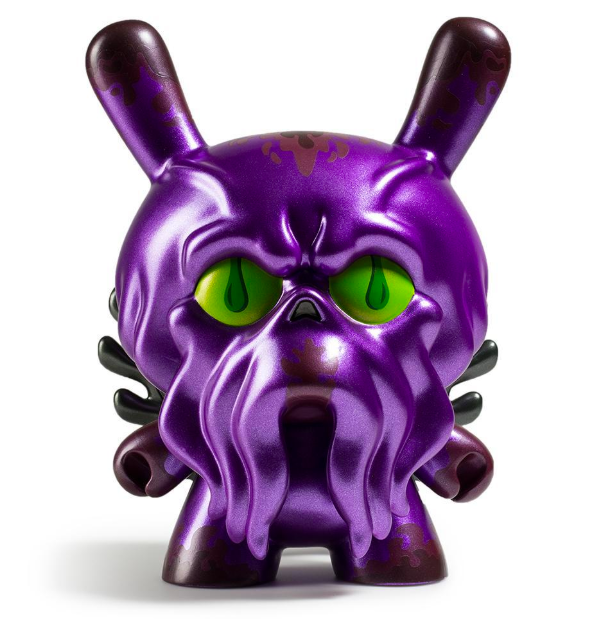 Don't know enough about Scott Tolleson? Here is a little about the artist and his page here. 
The post Kidrobot's Throwback Thursday: King Howie by Scott Tolleson appeared first on Kidrobot Blog.
---
Also in Kidrobot Blog
An interesting collectible artist from the sunny sate of California, Ragnar (aka Brandon Ragnar Johnson) was asked to join in the on the fun with the DCON Dunny Art Mini Series and his three toned piece. Want to know a … Continued
The post Kidrobot x DCON Mini Series: Ragnar appeared first on Kidrobot Blog.
Kidrobot is happy to announce another well known artist making his way to the DCON Dunny Mini Series. Working with him since 2004, Deph is here to make a screen in the series.  What are you currently doing in the … Continued
The post Kidrobot x DCON Mini Series: Deph appeared first on Kidrobot Blog.