August 16, 2018
Kidrobot's Throwback Thursday: Adult Swim Mini Series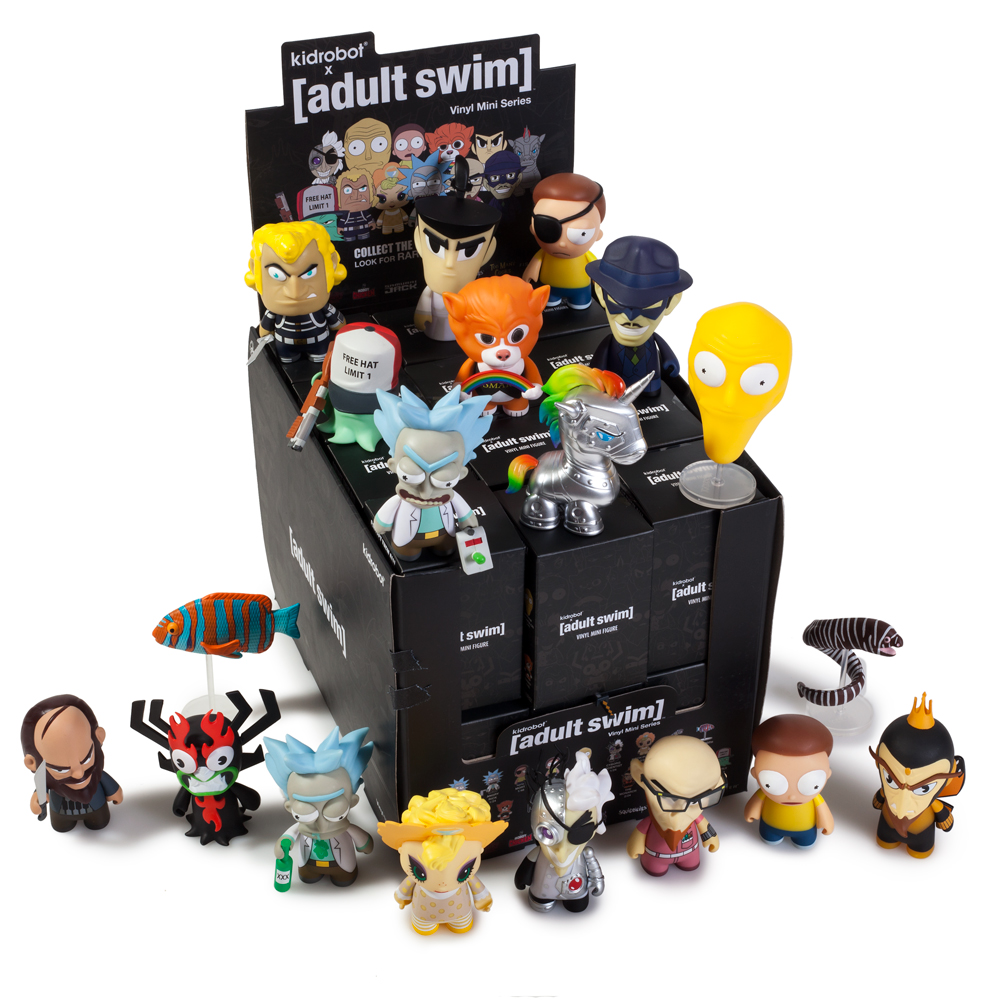 Here is another Kidrobot x Throwback Thursday post by our good friend Chris Holt aka The Toy Viking!
The best thing about Kidrobot's Adult Swim blind box mini series is not just the fact that you can get vinyl toys from all of your favorite cartoons, like the Squidbillies or Rick and Morty.  It's that you can get a whole bunch of them and have the thrill of opening something new over and over again.  It's like on demand Christmas for those of us who find it silly that the holiday only comes once a year.  You are an adult and you can Christmas as much as you want!
  Now I'll be honest: I'm kinda brutal when it comes to opening blind boxes.  Some people are delicate, really taking their time to keep the box in good shape and slowly opening the foil wrapper to reveal the figure inside.  I treat them like it's a competitive sport, tearing through the packaging as I race to see which figure I got. Once I get to the toy itself that's where I take my time; examining every aspect of my newly acquired prize.  By this time the box is laying on the floor somewhere and has probably been claimed by a cat as their latest play thing.  I can feel people cringing at the thought of feline teeth marks in boxes they would keep in mint condition and I should have put a trigger warning at the beginning of this post for you.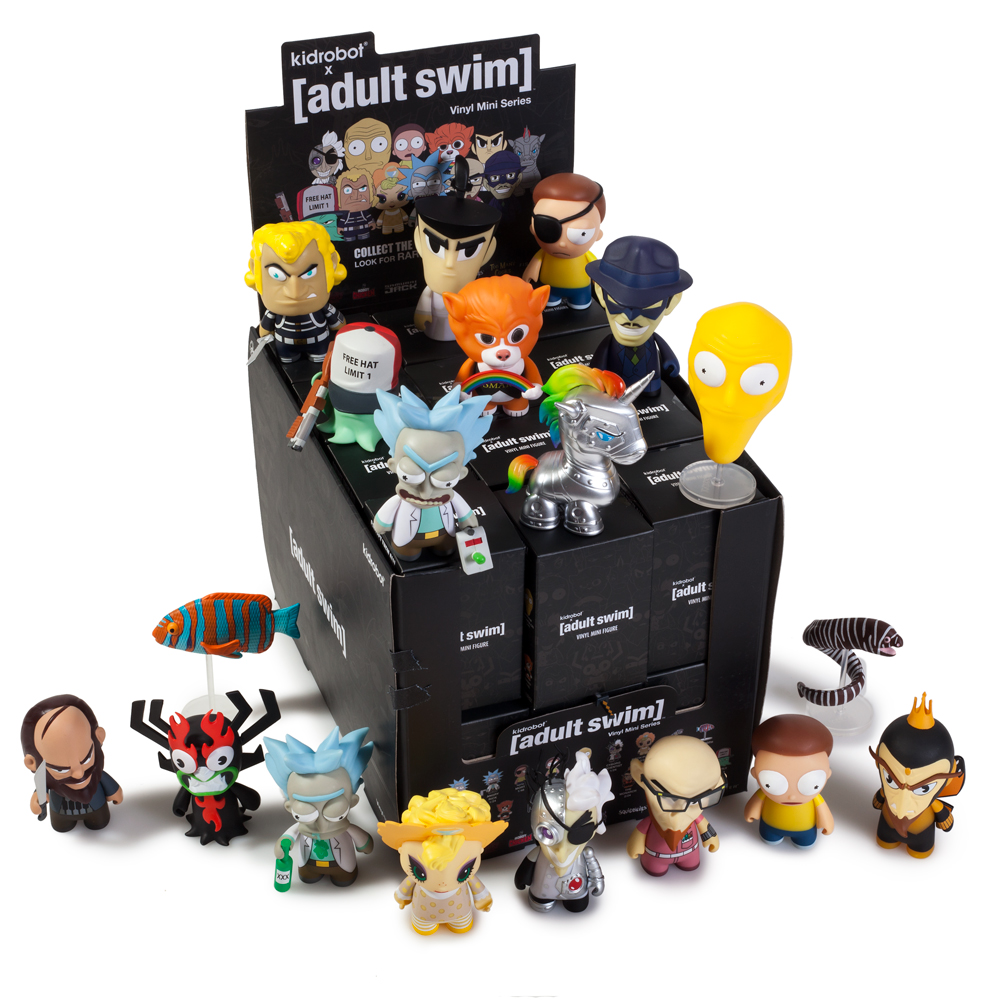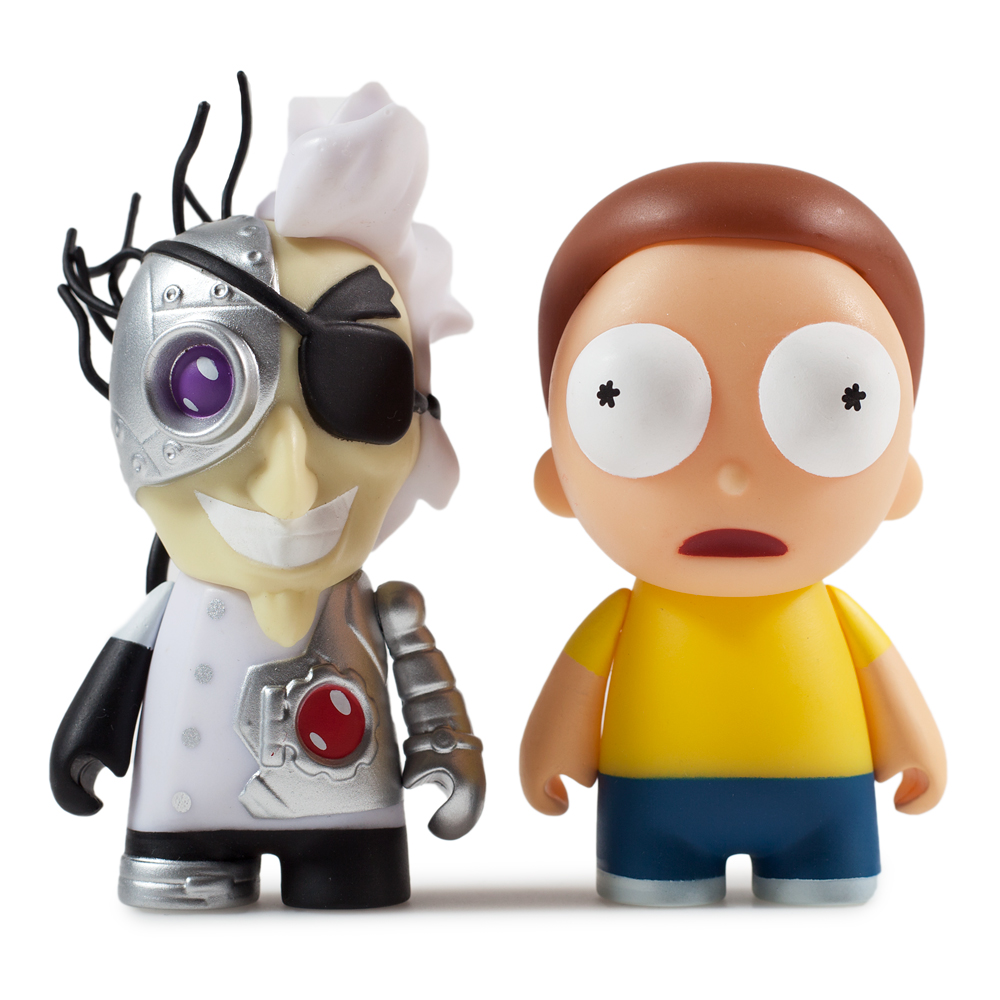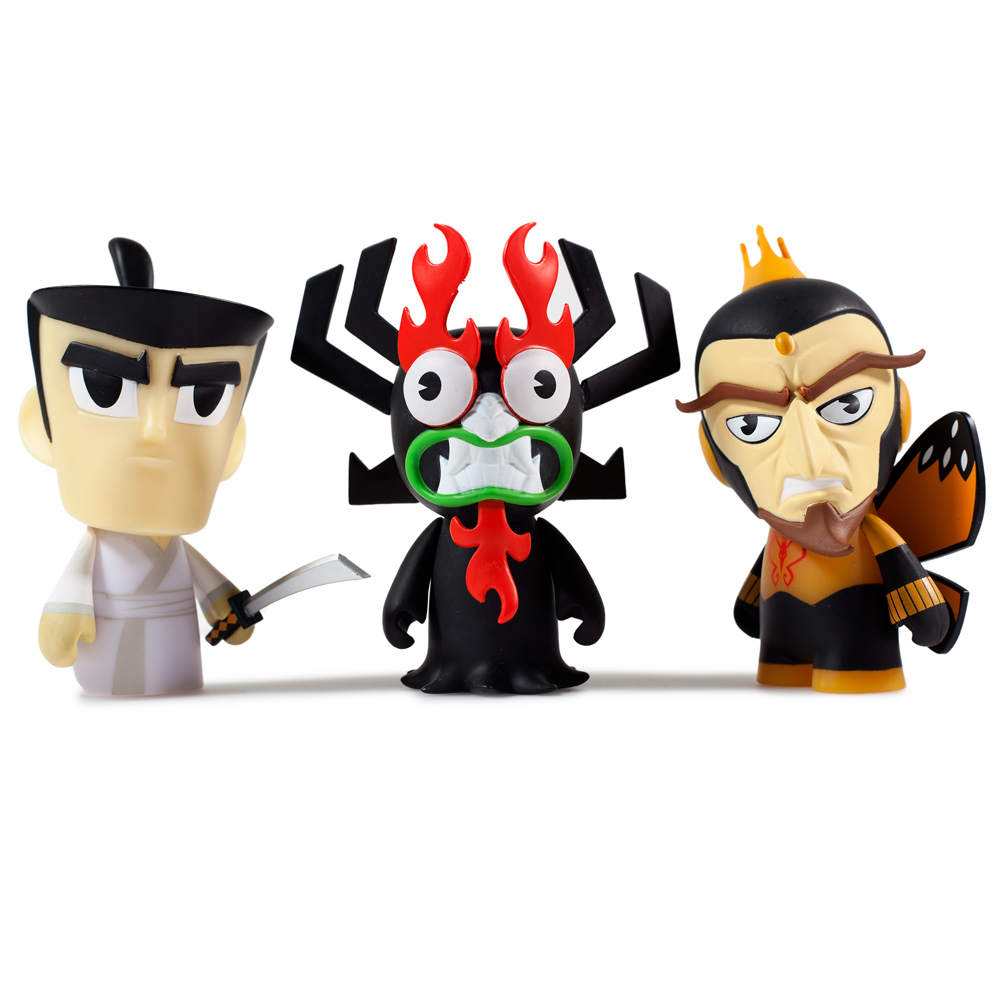 Like the building of the pyramids, the figure you get will be a mystery, but that's all part of the fun.  Grab a bunch now at www.kidrobot.com and marathon your favorite cartoons until they are delivered.  You can take bathroom and food breaks if you want.  
The post Kidrobot's Throwback Thursday: Adult Swim Mini Series appeared first on Kidrobot Blog.