October 02, 2018
Kidrobot's Halloween Phunny Collection Online Now!
Pumpkin spice and everything nice seems to be the tagline for most this autumn, but here at Kidrobot we aren't looking for a cozy sweater and a cup of joe…we believe life is about balance and while a hot latte is cool, we also enjoy some gruesome twists and classic horror. Here to talk a little bit about the new Kidrobot Halloween Phunny collection is our good friend Chris Holt aka The Toy Viking! 
    Just in time for Halloween comes Kidrobot's brand new Phunny versions of Chucky and Pennywise and I have determined that there is no safer way to sleep at night then by clutching the plush version of a movie villain. I'm not even kidding here, which I was going to be at first, but then I thought about it and realized the genius behind it. Yes, sometimes I have a revelation in the middle of typing a post. Back to the issue at hand: sleeping with either Chucky or Pennywise next to you sends a clear message to any other night time monsters that you are not playing around. If that thing living under your bed thinks he's gonna be harassing you in the wee hours of the morning , one look at your slumber buddies and he'll probably move out. Got a ghost rattling your windows all night like some kind of attention starved jerk? Not once it realizes that you sleep soundly next to a murderous doll and clown. Its like having a home security system directly focused on the supernatural. That is a great idea, actually. Who's ready to invest in my brand new concept?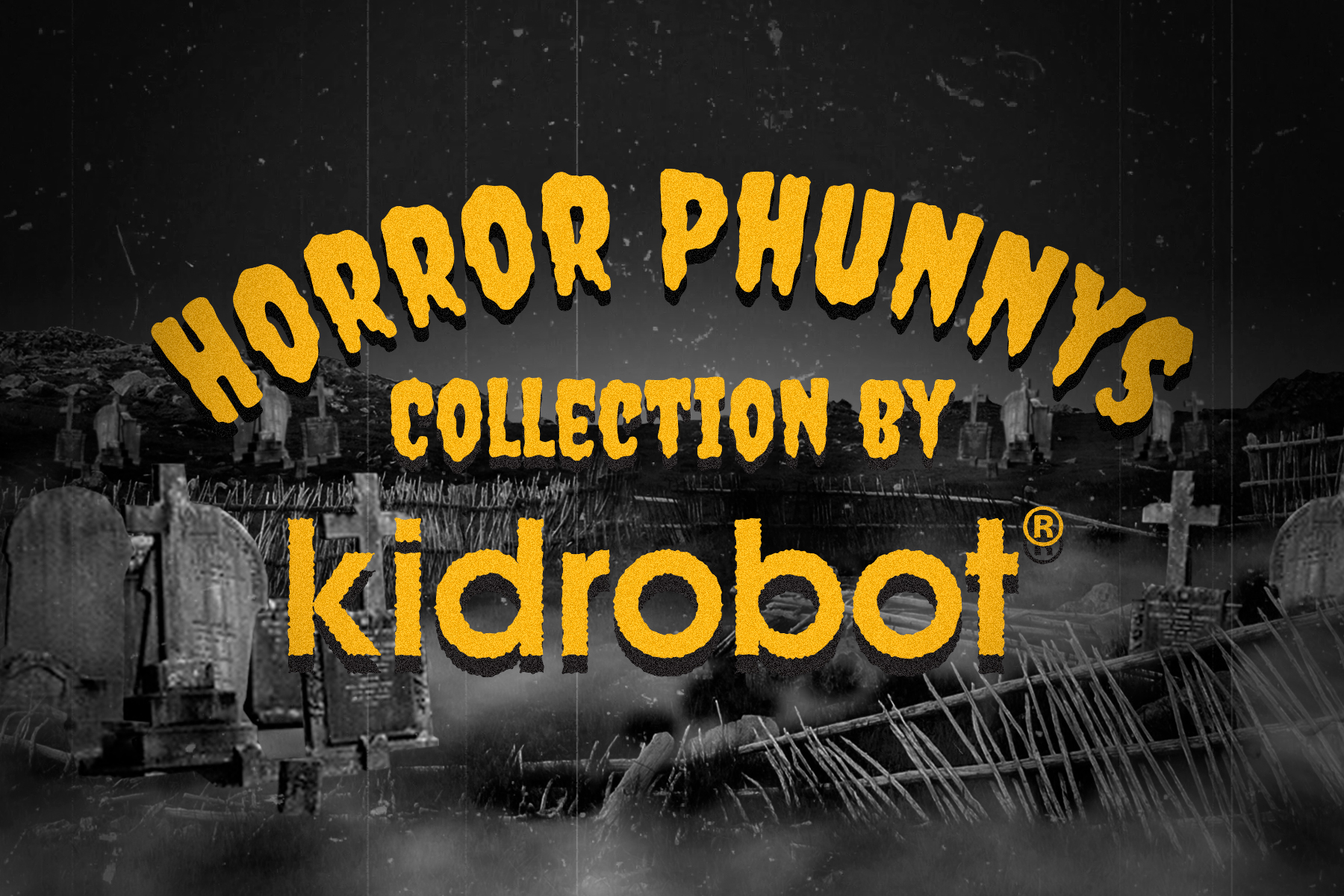 While I try to get my paranormal business off the ground, you can invite these two into you home by visiting www.kidrobot.com.  Each sold separately.  
The post Kidrobot's Halloween Phunny Collection Online Now! appeared first on Kidrobot Blog.