Kidrobot's 5″ Cash Wolf Dunny by Josh Divine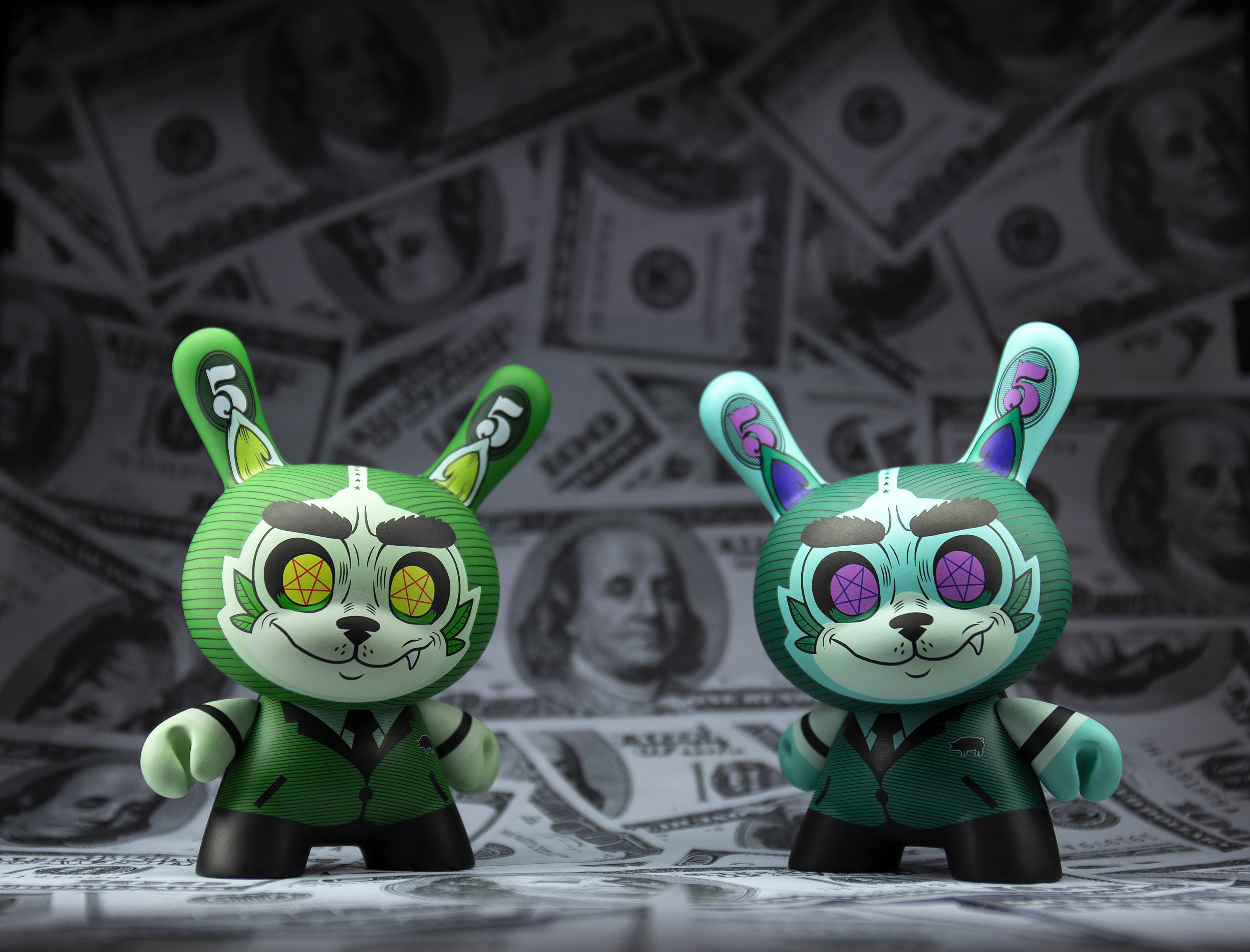 Here to howl a little something extra about Kidrobot's new 5″ Cash Wolf Dunny by in house designer, Josh Divine is our good friend Chris Holt aka The Toy Viking. 
   I needed Cash Wolf in my life last week when those lottery jackpots were outrageous. Kidrobot resident artist (and dude with the professional wrestler name) Josh Divine is pleased to present the latest release utilizing the 5 inch Dunny platform. Like I said before, I'm sure he could have brought me better luck than I had when I was trying to become an instant billionaire. I had this crazy idea for how I was gonna quit my day job too: I was going to buy a ridiculously expensive sports car, tape a note to the front that detailed my resignation, and drive that sucker right through the front door of my employer. I figured with sick money like that I could have easily afforded whatever repairs it would have involved and it would have been quite the legendary story. As cool as it would have been though, in reality I'm way to cheap to have ever done that, even if I was presented with one of those giant game show checks that would instantly swell my bank account to bursting. I'd probably splurge and buy the really nice toilet paper for once, you know the one that the cartoon bears are so big on. That's how kings really live.
   I really don't know how Josh finds the time to create all the toys that he does. He has all kinds of design responsibilities across the board for Kidrobot in addition to his own releases. And he's created pins and a resin figure that sold out the first day of this year's Five Points Fest. The obvious answer to his impressive time management skills is that he forgoes sleep in an effort to make cool things. He's up all night, neglecting his own well being so that our shelves can be packed with visually interesting objects.  Also, he didnt win the lottery either, so he's gotta hustle to make that magic happen.  
   This Dunny comes is two colorways because the only thing better than money is more money. There's the standard release and the uber limited Kidrobot.com exclusive version that is sure to be a highlight in your toy portfolio. Get em both now at www.kidrobot.com.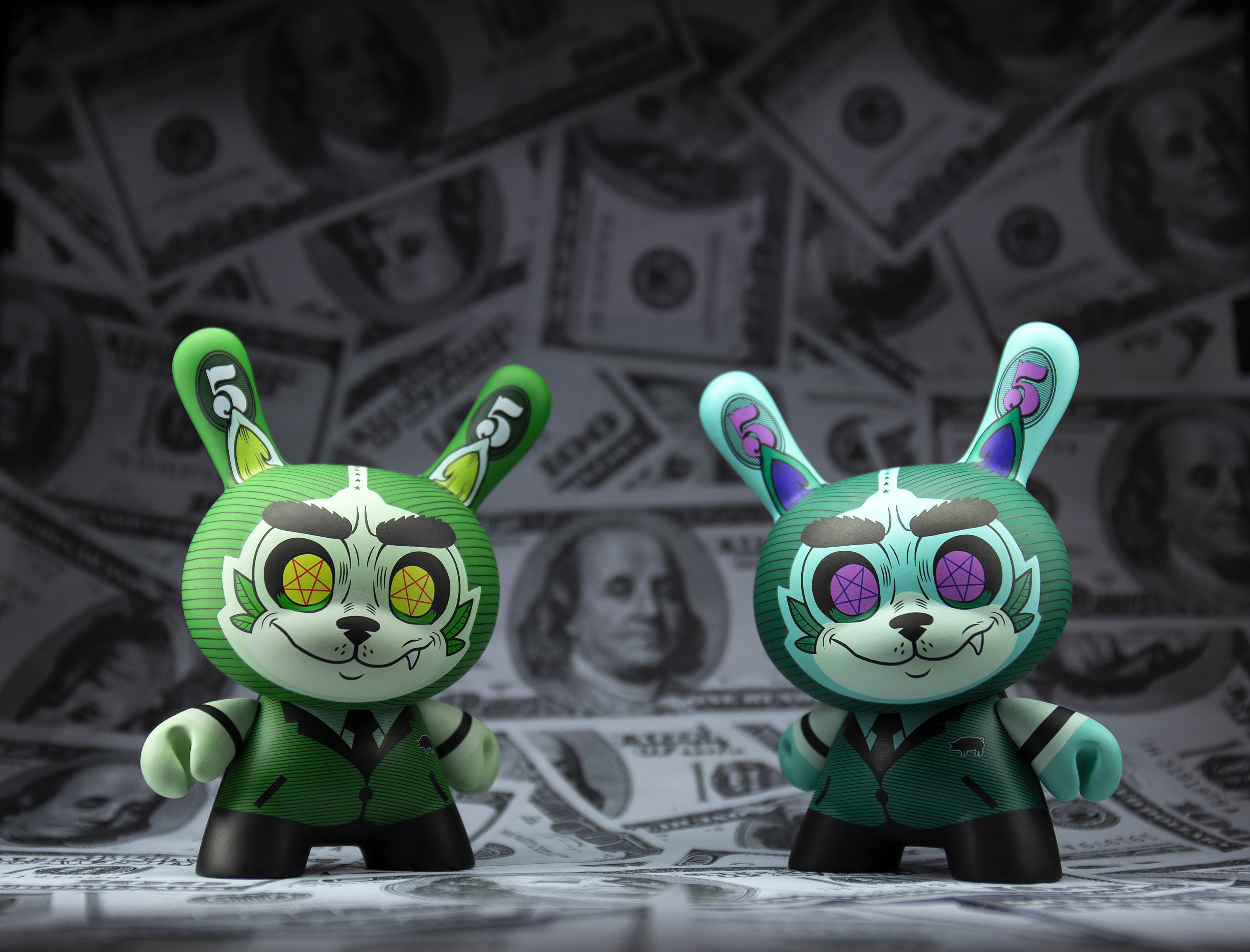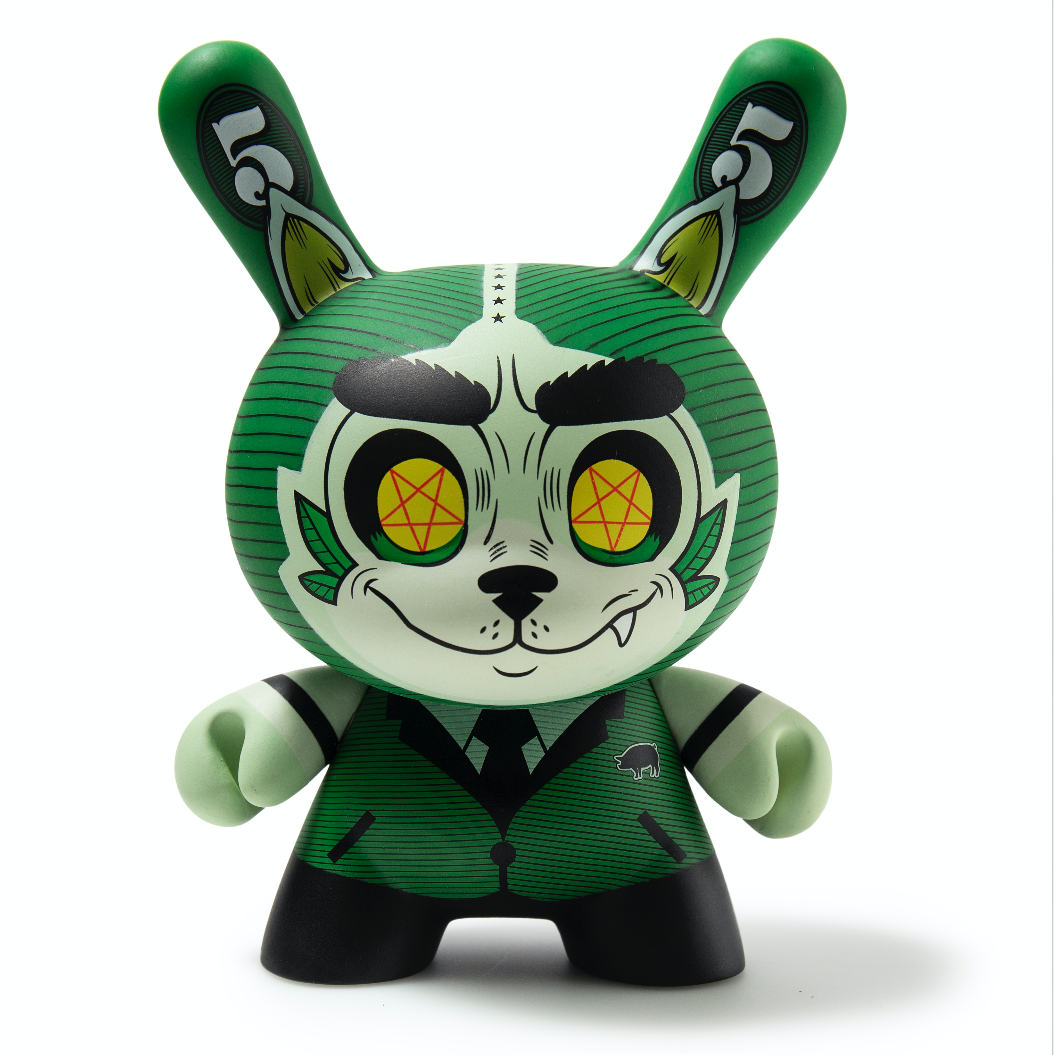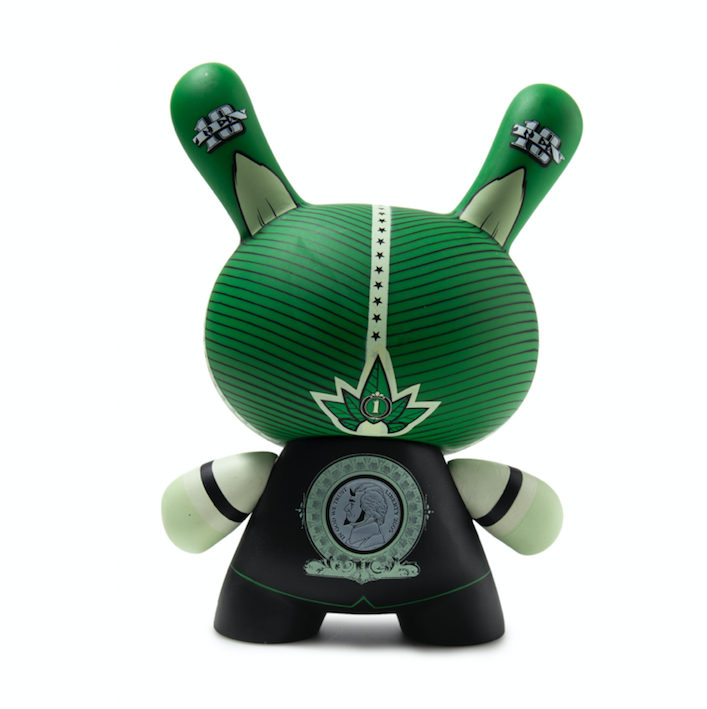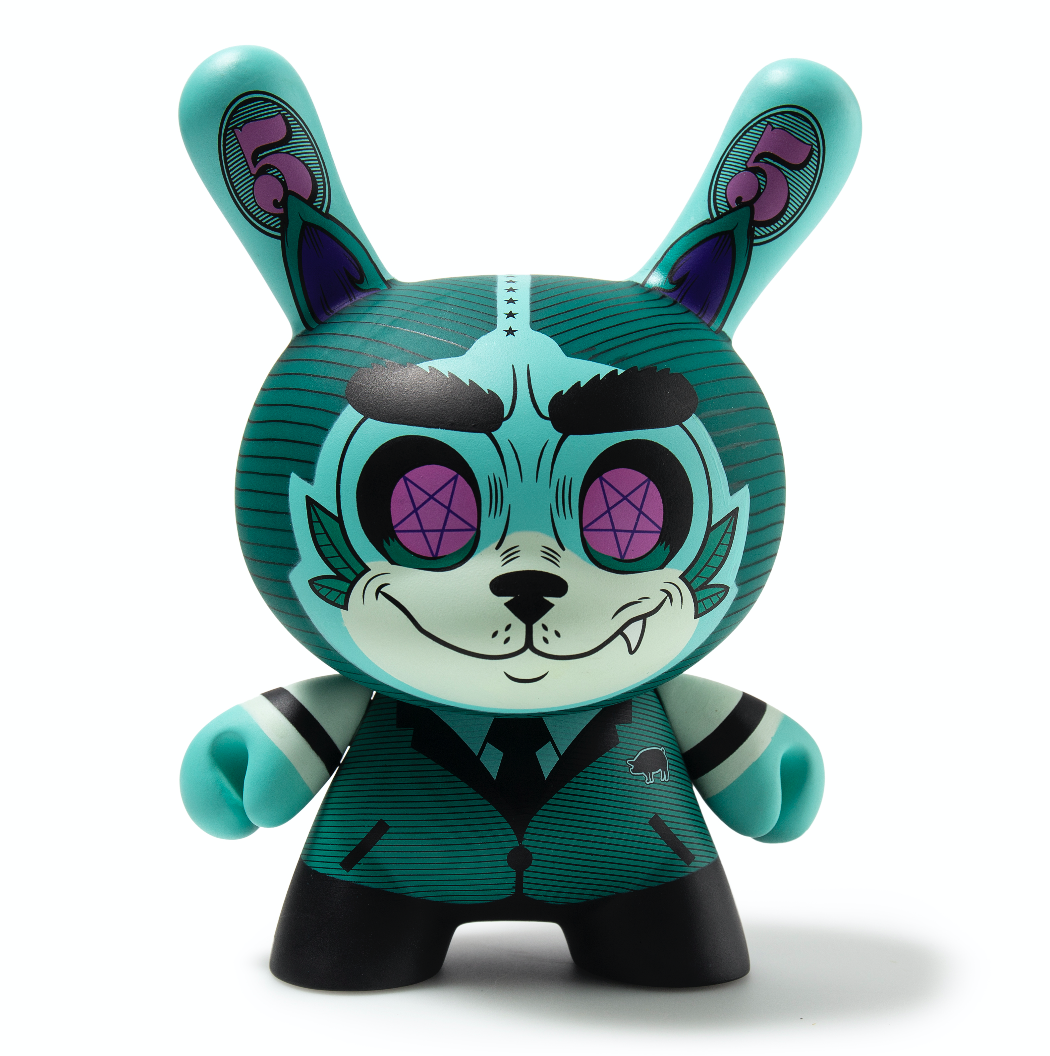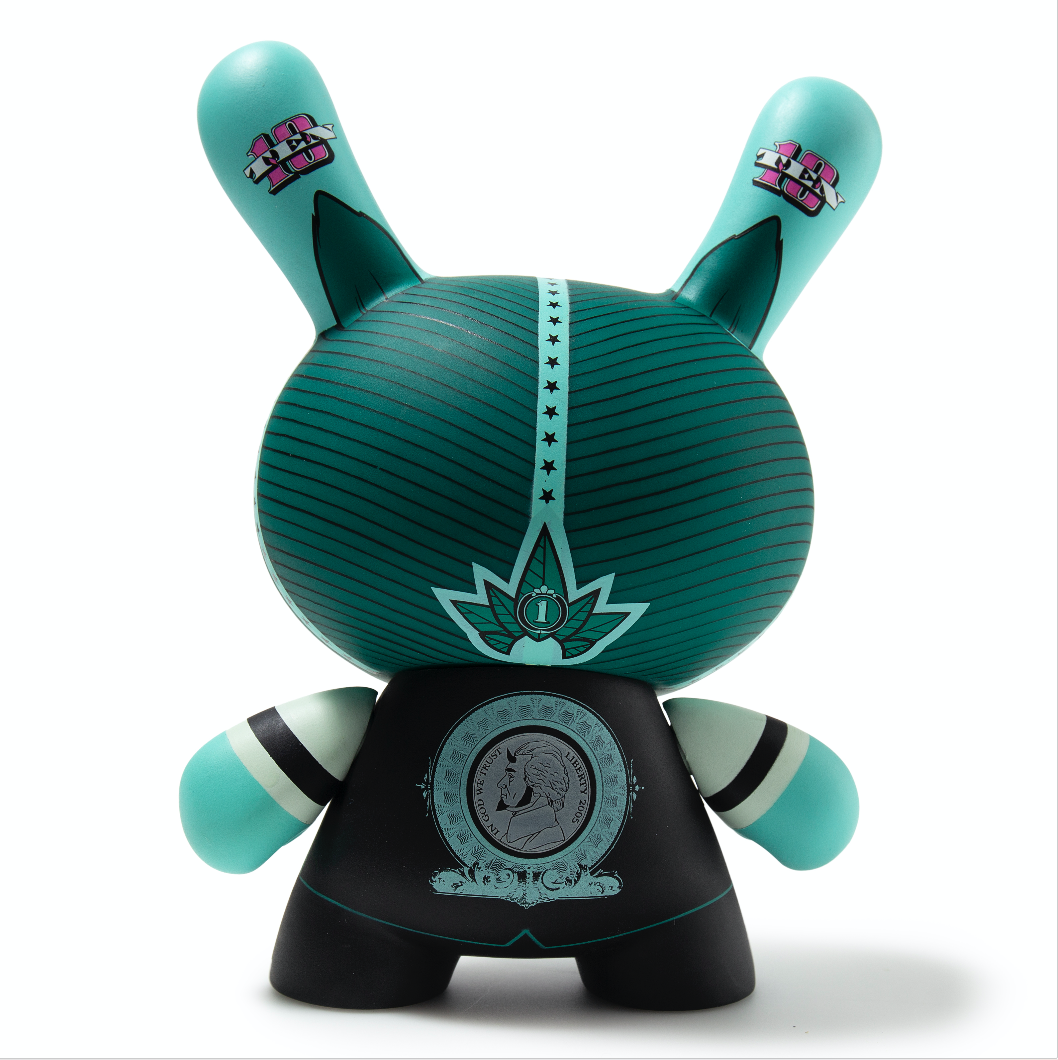 The post Kidrobot's 5″ Cash Wolf Dunny by Josh Divine appeared first on Kidrobot Blog.
---
Also in Kidrobot Blog: Art, Design & Pop Culture | Kidrobot.com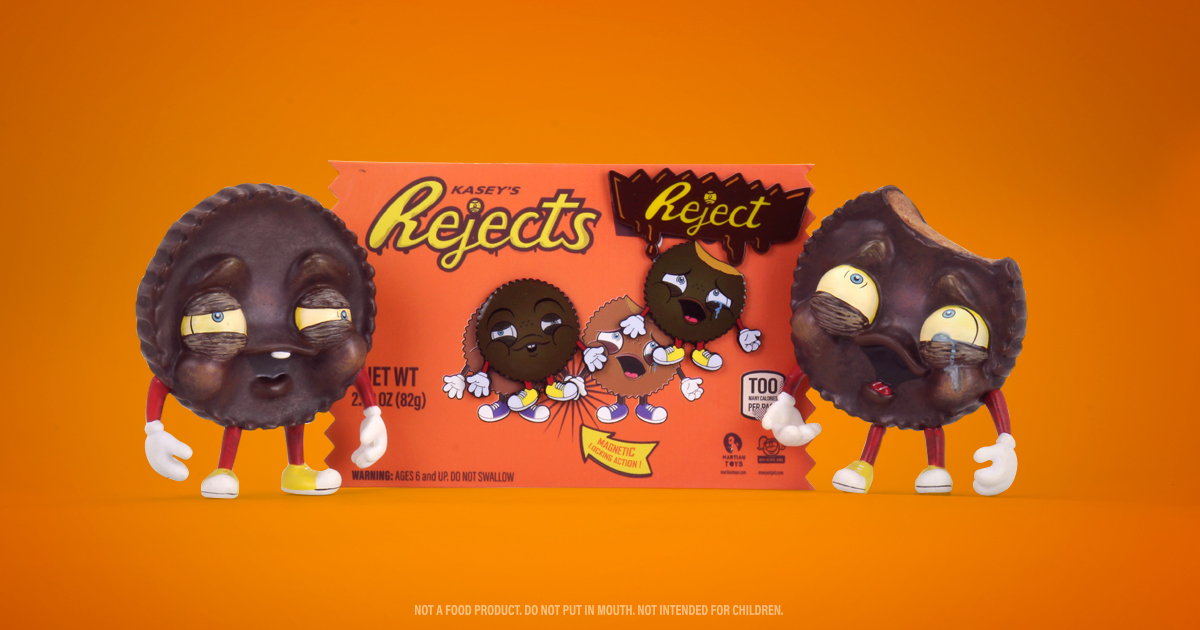 Q & A with Toy Designer One-Eyed Girl AKA Kasey Tararuj on release of The Rejects - Dark Chocolate Edition on Kidrobot.com. "I've been paralyzed and in a wheelchair for almost 20 years and I spent so much of that time creating all this weird, emotional art to help deal with it. I got to a point where that got old and making these silly characters was way more therapeutic than trying to put my feelings into a painting. So now I make my little guys to make myself laugh or smile and hope that it does the same for others." -One-Eyed Girl AKA Kasey Tararuj
The post Q & A with Toy Designer One-Eyed Girl AKA Kasey Tararuj appeared first on Kidrobot Blog.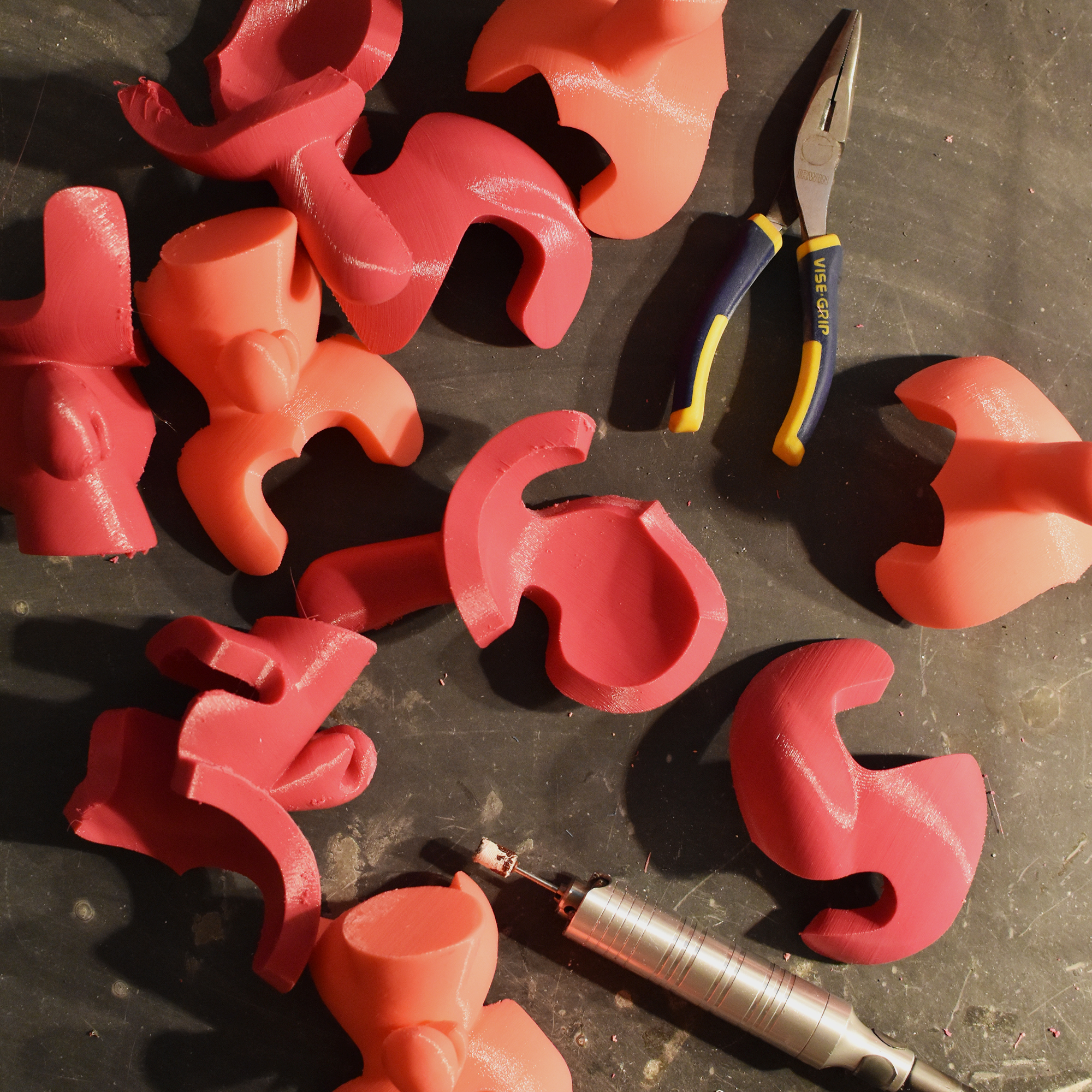 A few years ago, a member of the Kidrobot team met architect and Locknesters founder Fleet Hower at a trade show. At this show, Locknesters was introducing BEAR, their first three-dimensional puzzle bear figure...
The post The Story Behind the Locknester Puzzle Dunny & How They Are Made appeared first on Kidrobot Blog.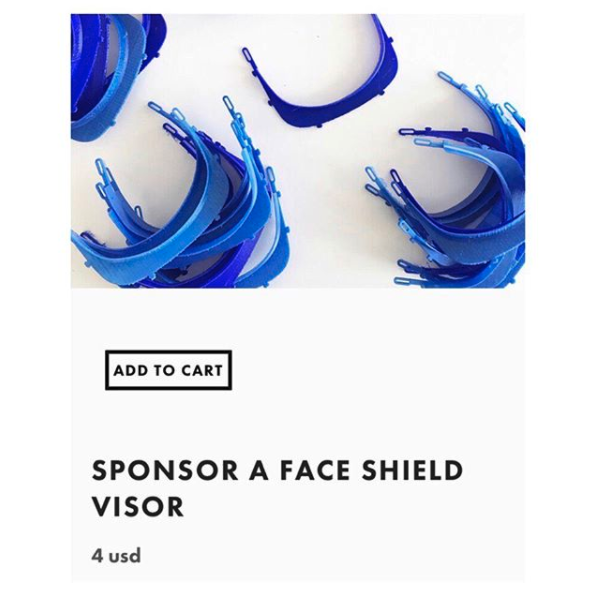 Fleet Hower of LOCKNESTERS has temporarily converted their New York-based studio from the production of art decor items like the Puzzle Dunny to the production of face shield visors for health care workers due to the COVID-19 outbreak.
The post LOCKNESTERS CREATING FACE SHIELDS FOR COVID-19 HEALTH CARE WORKERS appeared first on Kidrobot Blog.