June 08, 2018
Kidrobot Red Rum 5-Inch Dunny By Frank Kozik Available Online Now!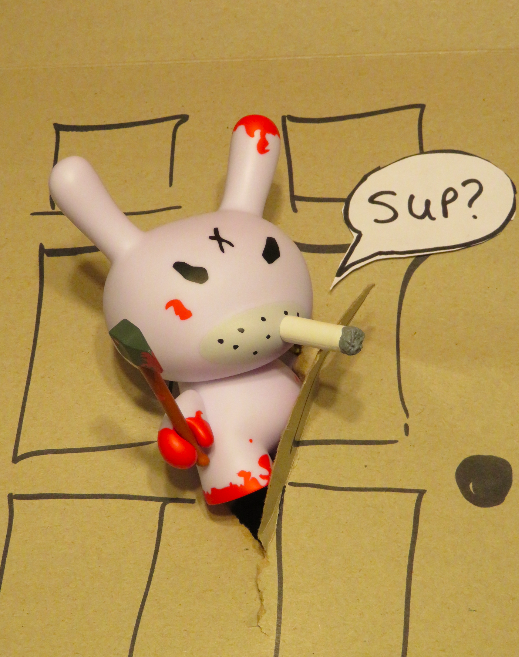 Red rum…red rum…it's time for us to kick it back to some of the Kidrobot favorites. Pairing up with Kidrobot creative director, Frank Kozik… we have brought back the Red Rum Dunny. Here to say a little something more about the piece is our good friend Chris Holt aka The Toy Viking.
All work and no play makes Jack a typical American with a wife and child and a mortgage, who just wants to write his dang gone novel with a little bit of peace. And just like Kidrobot, he has chosen to nurture his artistic side in the scenic mountains of Colorado. When things don't go so well for Jack he can get a little stabby and no one is safe when he tries to break through the worst case of writers block ever. Help things go well for Jack by bringing him into your home via this Redrum Dunny from Frank Kozik and Kidrobot. Of course you've seen this guy in various sizes throughout the years, but now he's debuting in five inch form. His shorter stature hasn't lessened his aggression though, as he comes covered in enough evidence of his crimes to convict 100 men. DNA will get you every time.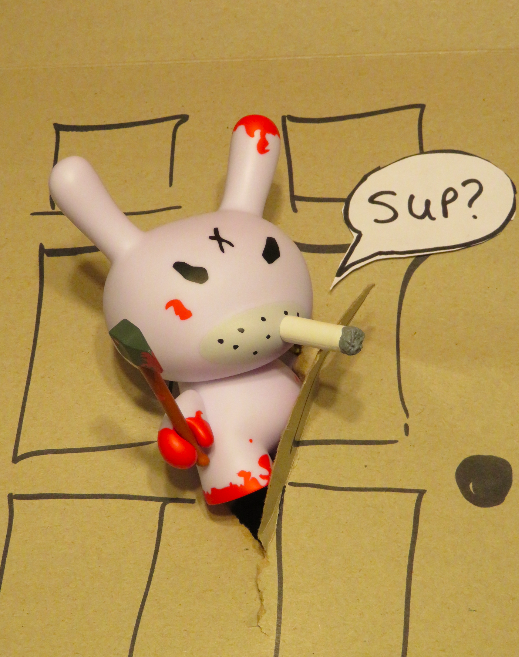 Armed with a hatchet and his favorite source of potassium, you can complete the saga of this legendary design today at www.kidrobot.com. Think of how great every size of them will look together, lined up like demonic little nesting dolls. Oh, and there's a super limited glow in the dark version as well that's a Kidrobot exclusive! Think of them as before and after.
The post Kidrobot Red Rum 5-Inch Dunny By Frank Kozik Available Online Now! appeared first on Kidrobot Blog.