Kidrobot Attends Los Angeles Comic Con!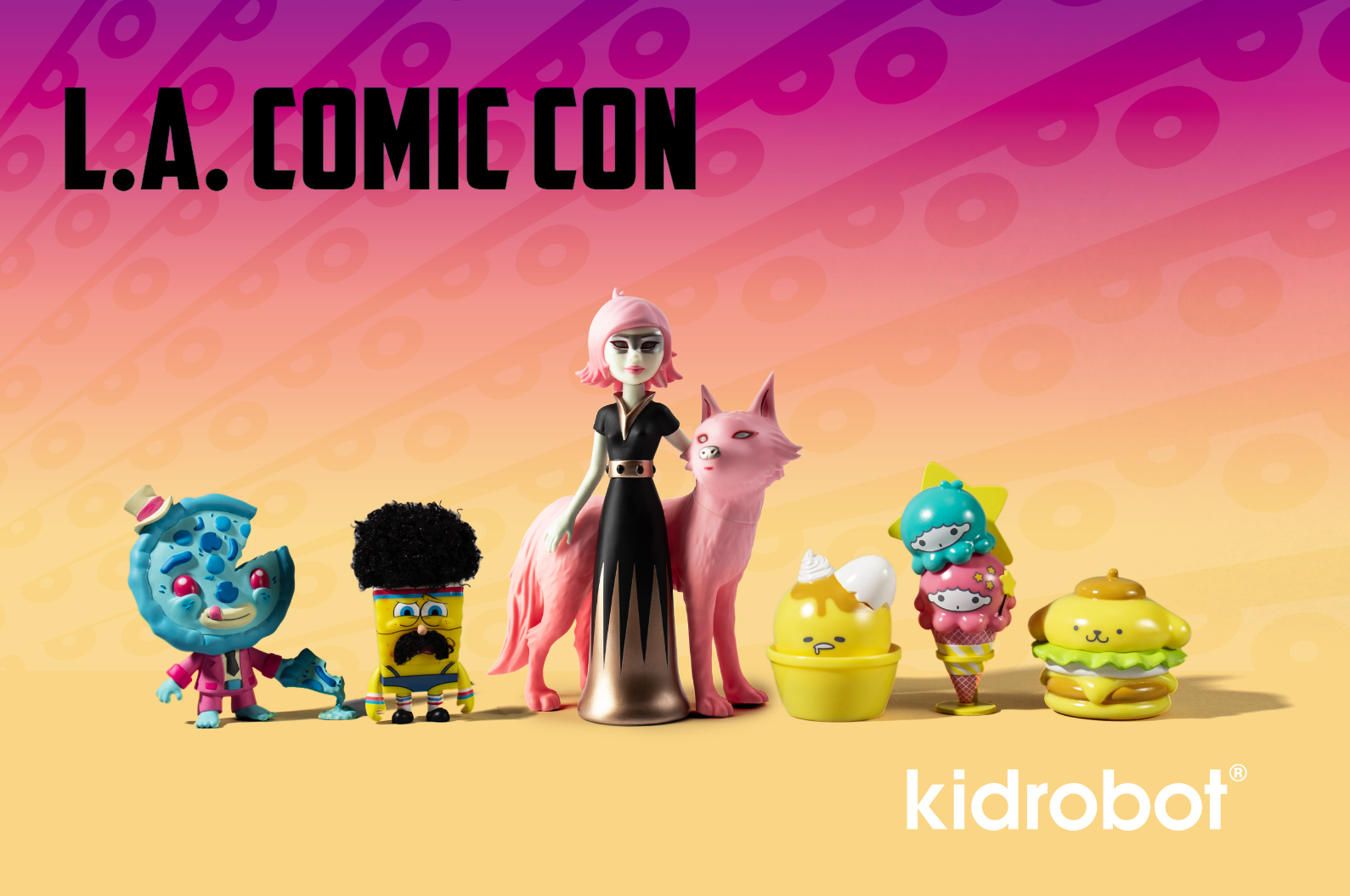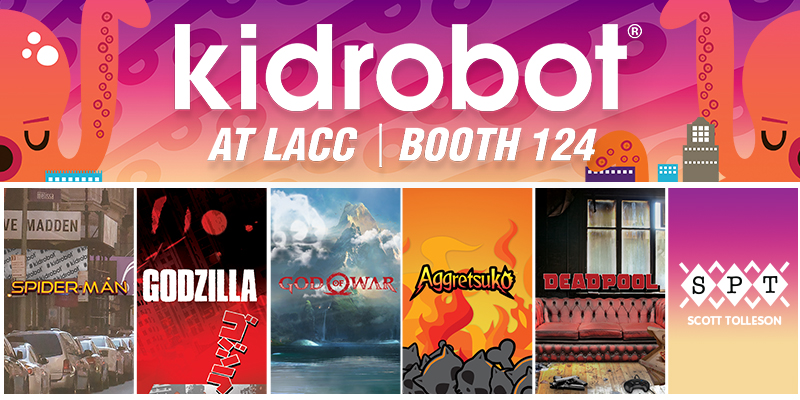 Kidrobot brings pop culture to life at Los Angeles Comic Con October 26-28that Booth #124 with entertainment experiences and photo ops from Deadpool, Spiderman, Aggretsuko, Godzilla and God of War along with of Comic Con Exclusives.
Entertainment Experiences / Photo Ops
Kidrobot will provide the perfect photo op experience with incredibly detailed life-size replicas, standees and backdrops from the following fan favorites:
Deadpool
Spiderman
Aggretsuko
Godzilla
God of War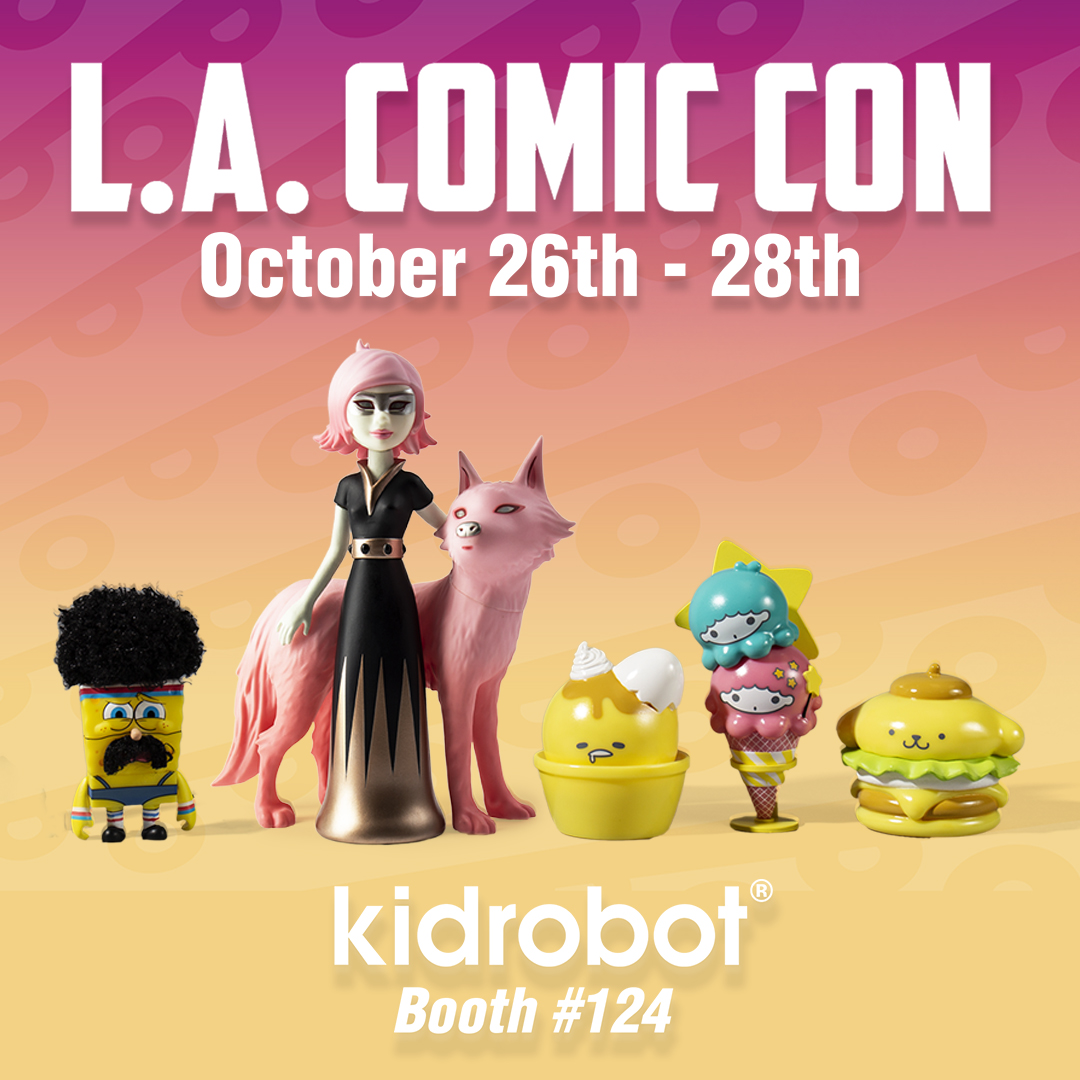 Exclusives
Sanrio 3" Figures: Gudetama, Little Twin Stars and Pompompurin
An extension of the Kidrobot x Hello Sanrio Mini Series launching in November 2019, these three 3" figures are Sanrio fan favorites and packed with delectable cuteness in hamburger and ice cream forms. Limited to 350 pieces each, $13 each.
SpongeBob SquarePants Masterpiece Sponge 3" Figure
An extension of the Many Faces of SpongeBob Mini Series, the Masterpiece Sponge figure is available exclusively at LACC with a head full of curly hair, a full mustache and headband used to disguise everyone's favorite sponge as he infiltrates the Krusty Krab's restaurant competition. Limited to 300 pieces, $16 each.
Astra and Orbit 8" Figure by Tara McPherson
Astra and Orbit are part of a world created by Tara McPherson, found beyond the lucid seas and pink skies. This mystic couple stands elegantly to assist in your journey beyond sleep. Limited to 20 pieces, $80 each.
MUNNY Caricatures and by Scott Tolleson
Kidrobot will have Los Angeles artist Scott Tolleson at booth #124 to create one-of-a-kind caricatures on Kidrobot's signature MUNNY DIY figures. Tickets are limited to 15 for each day and sold for 20-minute time slots during the following times: Friday 1-8pm, Saturday 10am-3pm, Sunday 10am-3pm. Limited to 45 caricature tickets total, $20 each. Price of MUNNY not included in ticket price.
Product Launches
Kidrobot x Sanrio Aggretsuko Reversible Plush
Kidrobot x Sanrio Keychain Series
Kidrobot x Sanrio Gudetama Lazy Egg Plush
My Little Pizza 4" Figure by Scott, Lyla and Piper Tolleson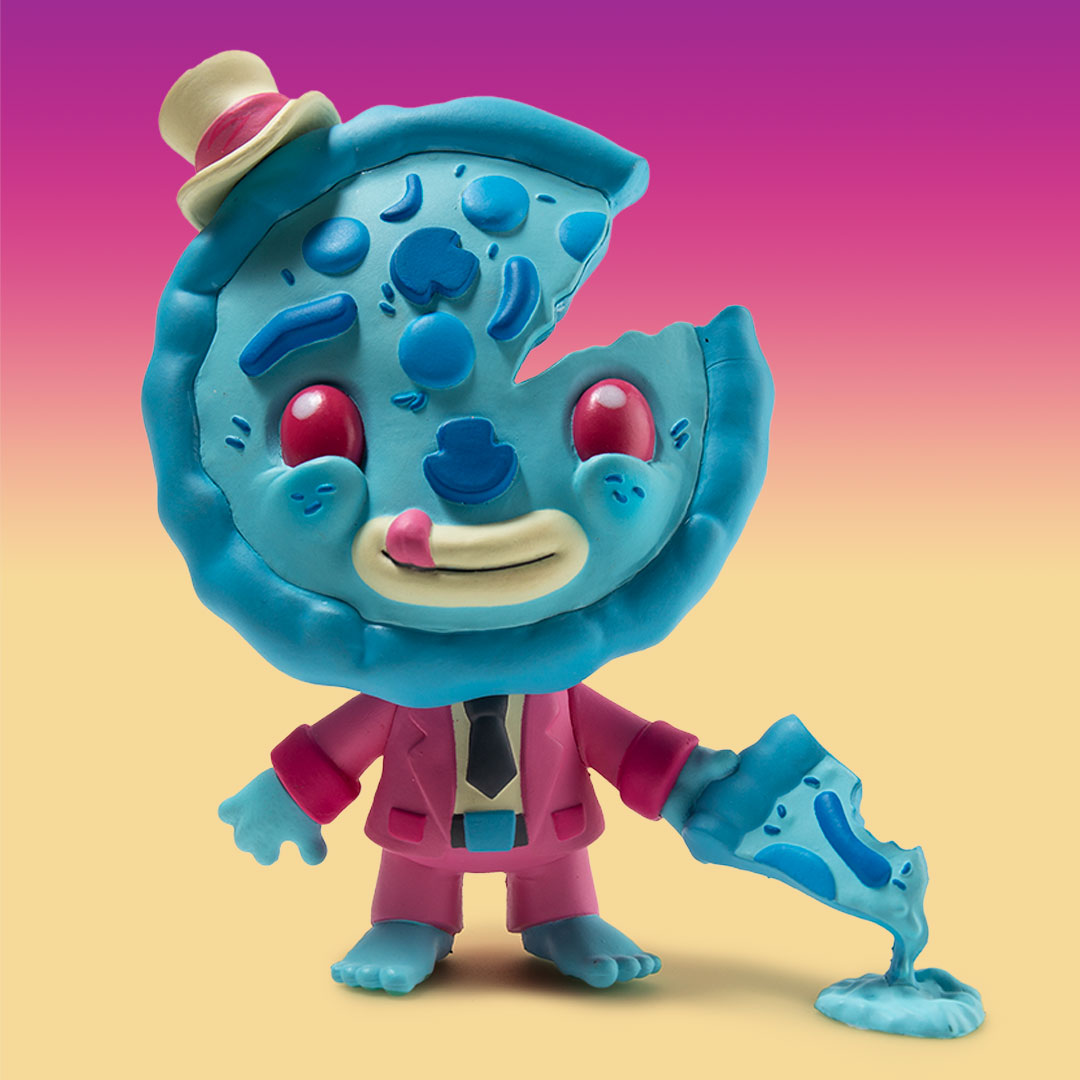 The post Kidrobot Attends Los Angeles Comic Con! appeared first on Kidrobot Blog.
---
Also in Kidrobot Blog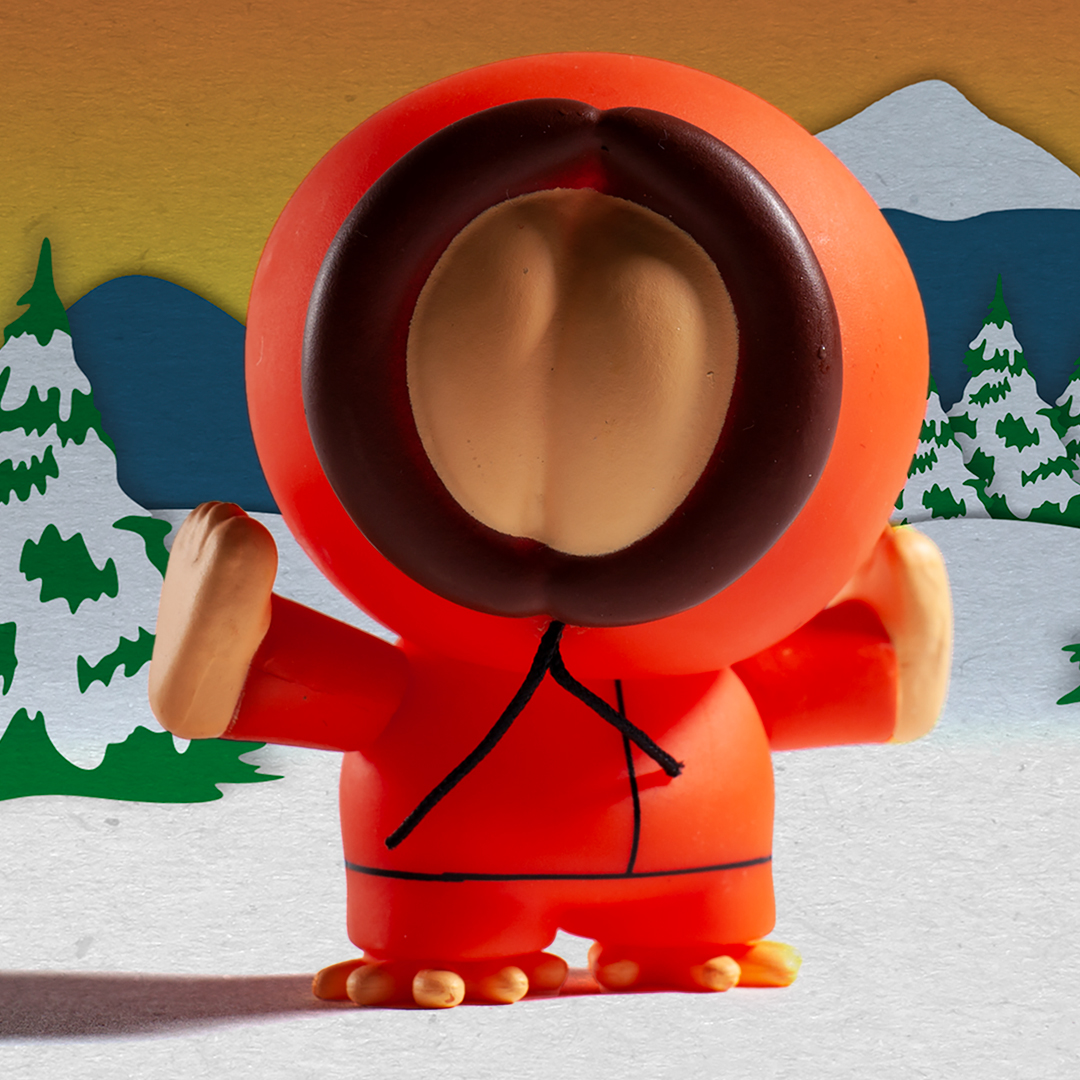 After 22 seasons and countless inappropriate jokes, Kidrobot and South Park are back with an all-new vinyl mini series to complete the collection. With fan-favorites like Jimmy, Timmy, Token and even Craig and Tweek (couple goals), the Kidrobot x South … Continued
The post Kidrobot x South Park Vinyl Mini Series 2 appeared first on Kidrobot Blog.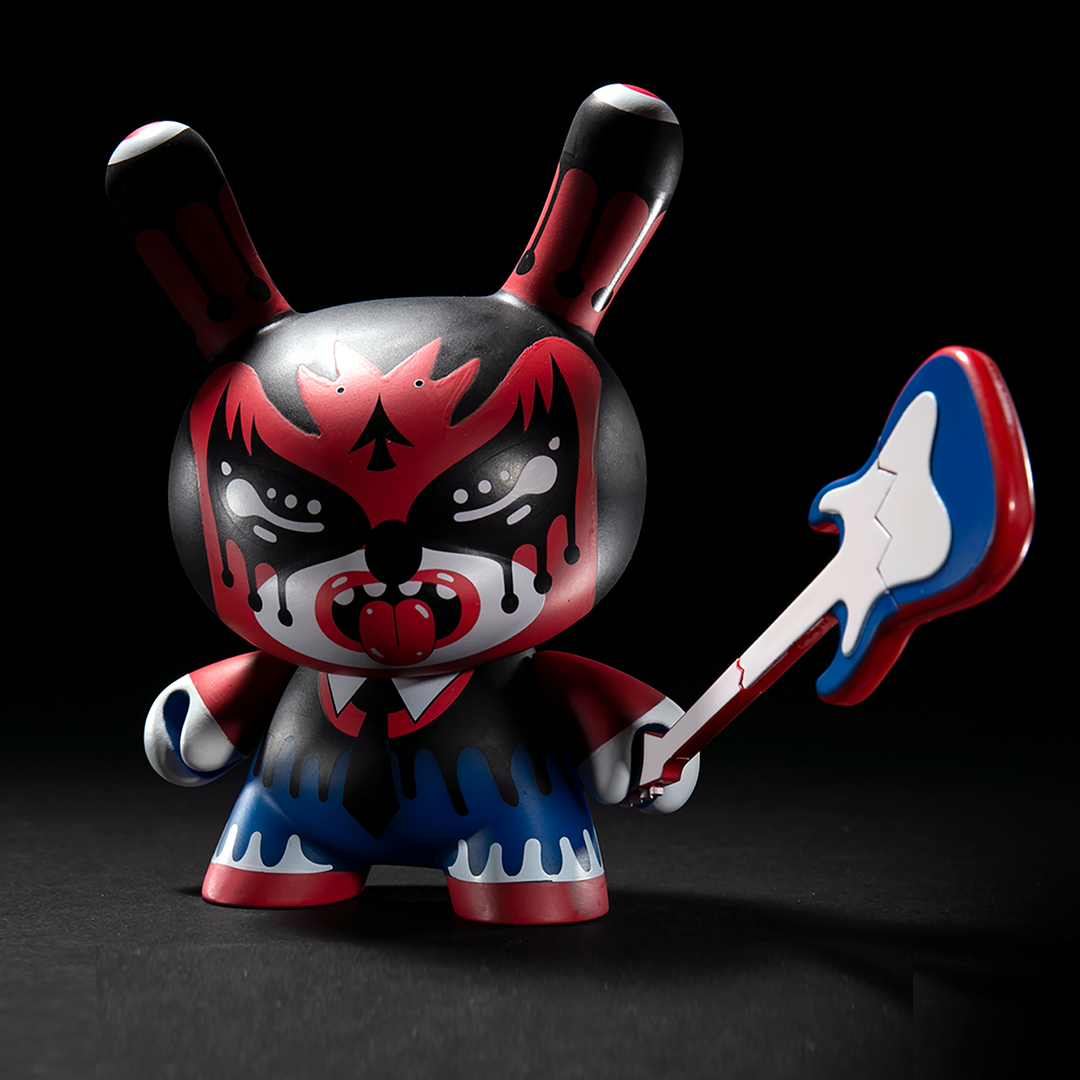 Romank Klonek is a newcomer to Kidrobot and the designer art toy scene. Based in Germany, this contemporary artist is known worldwide for his intricate and bold woodwork and woodblock printing. His work strikes a bizarre balance between propaganda, folklore, … Continued
The post Zmirky 5″ Dunny Artist Capsule by Roman Klonek and Kidrobot appeared first on Kidrobot Blog.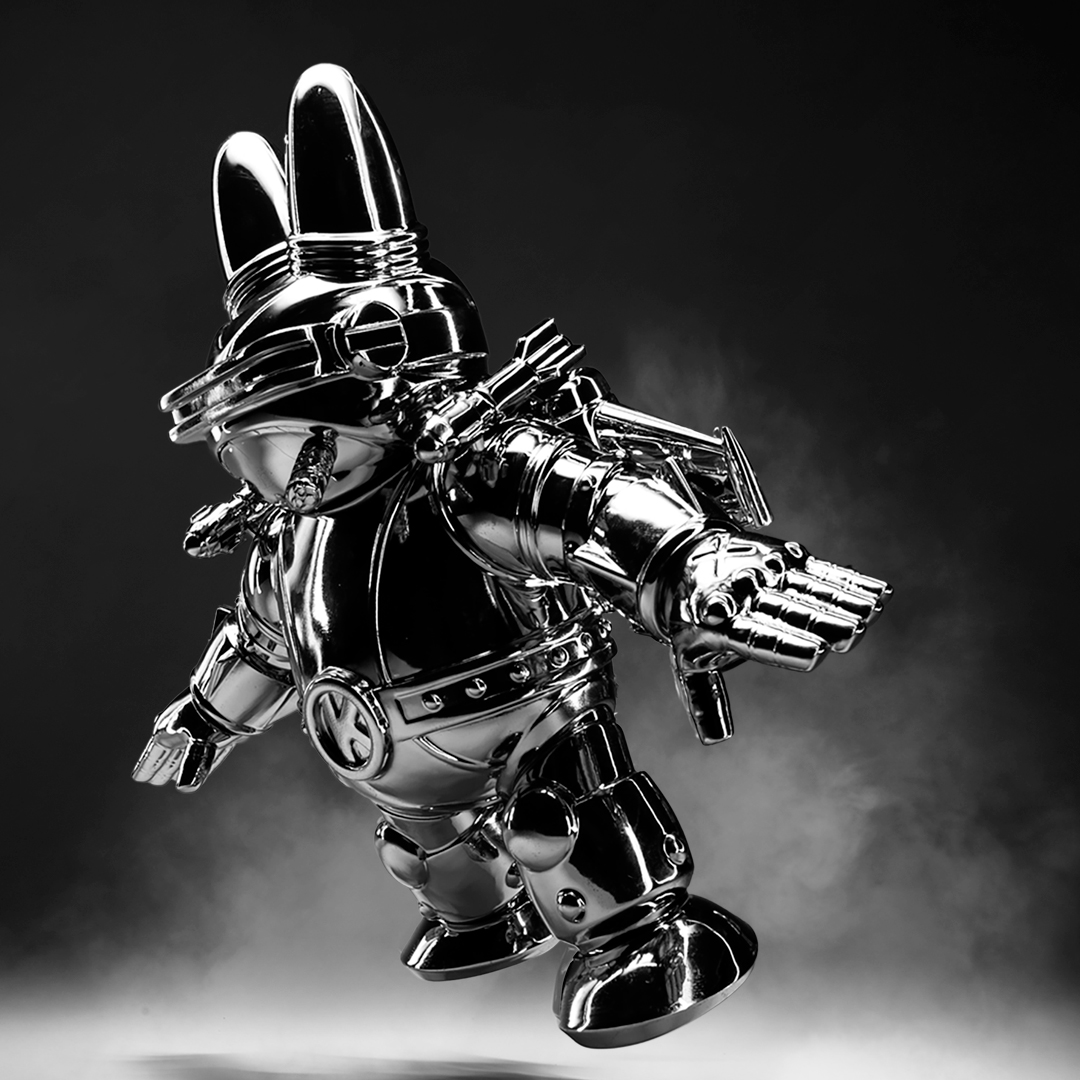 After years in production, designer vinyl toy overlords Frank Kozik and Kidrobot are poised to put the military industrial complex on notice with the Labbiter XK-5. What does the XK stand for? How about "Xtra Kill", because this mechanized and weaponized and yet to be fully legalized Labbit is no mere carnival ride.
The post Kidrobot x Frank Kozik Labbiter XK-5 Art Figure appeared first on Kidrobot Blog.