June 17, 2019
Interview with BFFS Mini Series 5 Artist: Travis Cain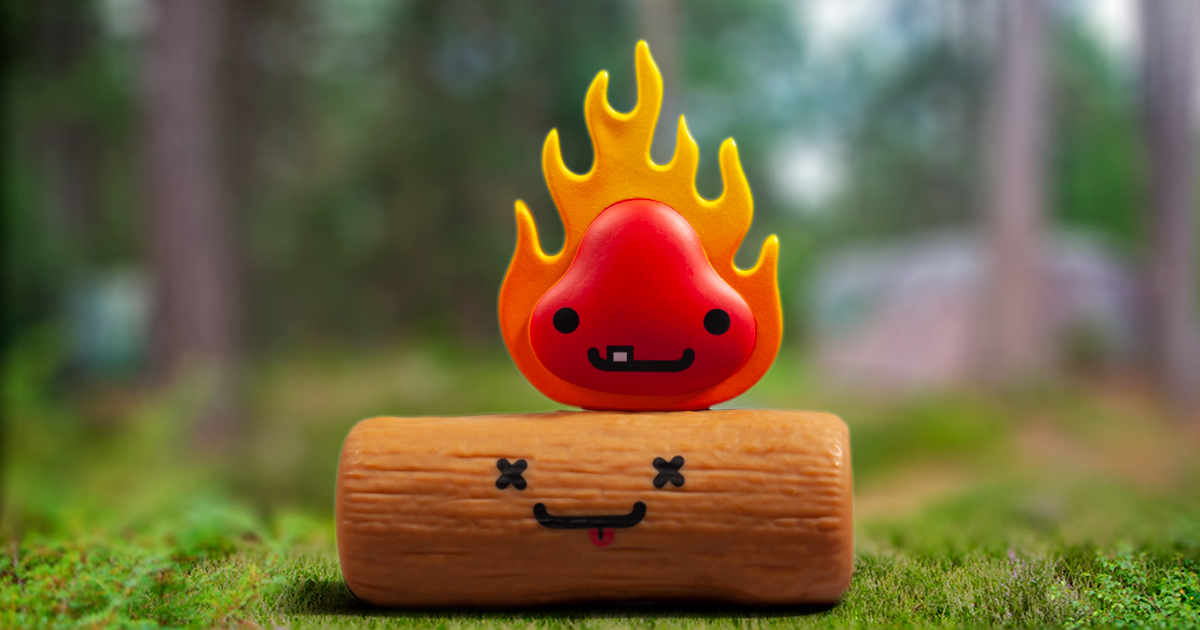 Kidrobot sat down for an interview with Travis Cain. Travis Cain is a Creative Director and artist working in New York City. He's also the artist behind the famed Kidrobot frenemy toy mini figure series, BFFS, now in series 5. Kidrobot got some background details on Travis as a toy artist and touched base on the recently released BFFS Mini Series 5. Read this Q&A with Travis Cain for some info behind the BFFs Love Hurts projects and find out what his favorite BFFS and Kidrobot art toys are.
How long have you been creating art?
I've been making stuff since I was a kid – but I've been making things that people actually want to buy since about 2000.
How do you describe your artistic style?
I approach art with the eye of a graphic designer – so my style is simple, graphic and bold. I like playing with the unexpected by taking objects out of context or elevating simple things by making them beautiful.
What do you feel has inspired your art style growing up?
I grew up in the 70's and 80's – so I was heavily influenced by Star Wars, comics and 80's music album covers.
What has been the defining moment in your career so far?
Passing on my love of art and good design to my kids.
What do you do outside of creating frenemies?
I am a Creative Director at Kiehl's Since 1851 in NYC. In this job I've been lucky to collaborate on great projects with artists like KAWS, Jeremyville, Kenny Scharf, Tristan Eaton, HAZE, Friends With You, and Craig and Karl among many others. It's been great.
What inspires you as an artist and creator?
Pop culture, comics, music, travel, my kids…
What was your first experience with Kidrobot? 
I had certainly heard about KidRobot and Paul Budnitz prior to this, but in 2005 I was working at a design firm that was in the Cooper Hewitt Design Triennial along with KidRobot. KR asked everyone in the show to submit ideas for Dunnys to be sold at the museum gift shop. I came up with a bunch of ideas. The 2 that got produced were CHEEZE and RIBEYE, my first project with KidRobot.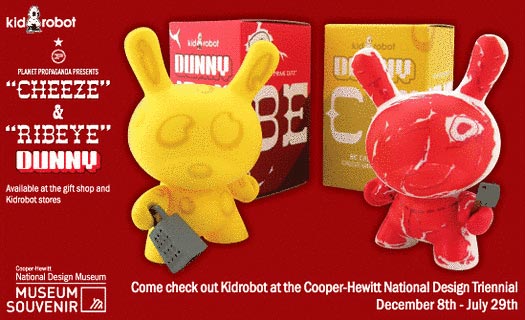 What is your favorite Kidrobot toy in your art toy collection?
I have tons of 3" figures from various collections, I have several 8" Dunnys. My favorite Kidrobot piece I have is Kronk's Nutter the Squirrel – it's a really cool piece with many great details. One that I missed out on that I wish I had is Doze Green's Ganesh figure.
Are you an art toy collector?
Yes! I have pieces by KAWS, Takashi Murakami, FAILE, Kozik, Tristan Eaton, Doze Green, Jeremyville, BuffMonster, SUPER7, James Jarvis, Friends With You, Dave Flores, Taku Obata, Kenny Scharf…
For those who might not know what BFFs are, please enlighten them.  What are BFFS?
They are bffs even though their relationship will eventually lead to one of them being killed. Sometimes love hurts :)
What was your inspiration behind the original Best Friends Forever BFFS mini series, Series 1?
The idea for the series all started with a tree stump and an axe…I thought what if they were friends instead of enemies? I wanted to make cute characters that had a little bit of an edge to them.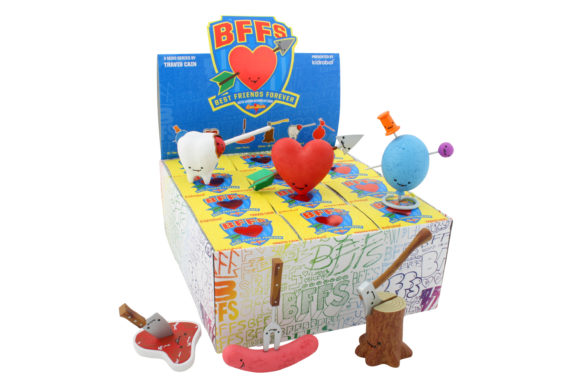 What is your favorite piece from a past BFFS Mini Series and why?
I really love the lollipop with the tooth from series 4. I've made 3 iterations of the tooth with sweets characters!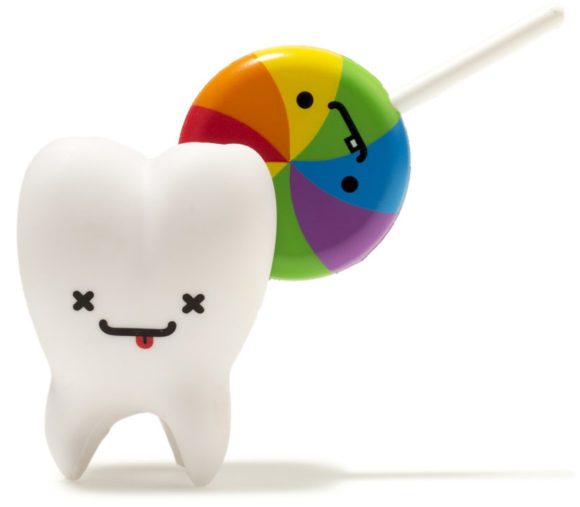 What is your favorite piece from BFFS Series 5 and why?
I would have to say Doh!nald & The World. My own small form of protest against the worst president our country has ever had to endure.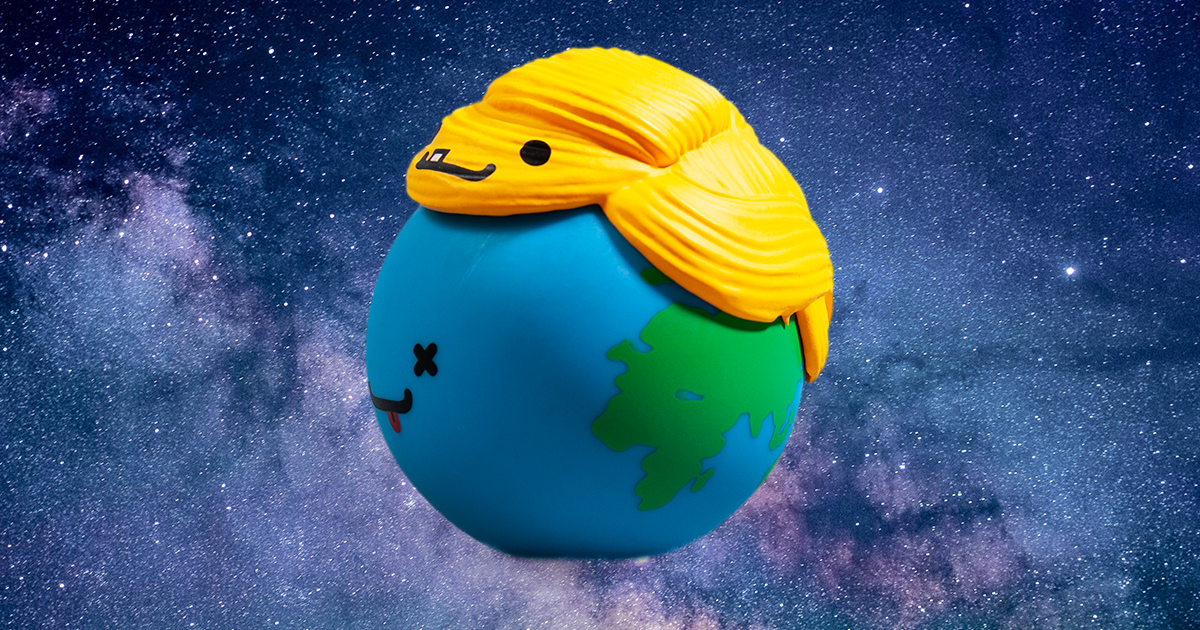 How do you approach designing a series?
I think about what objects are naturally enemies / opposites – but I also want to make characters that people would want to own and that are fun.
What is some advice you would give artists looking to become more involved in the art world?
I love the quote by one of the founders of Kiehl's – Aaron Morse: "Do what you love, put your heart into it and you will be rewarded."
You can catch the new frenemies in BFFS Love Hurts Mini Series 5 and follow Travis Cain on instagram at @travisjcain.
Start your collection today! Kidrobot and Travis Cains new BFFS Mini Figure Series 5 is available now on Kidrobot.com and select retailers worldwide.
The post Interview with BFFS Mini Series 5 Artist: Travis Cain appeared first on Kidrobot Blog.