February 16, 2018
Igor Ventura's Death of Innocence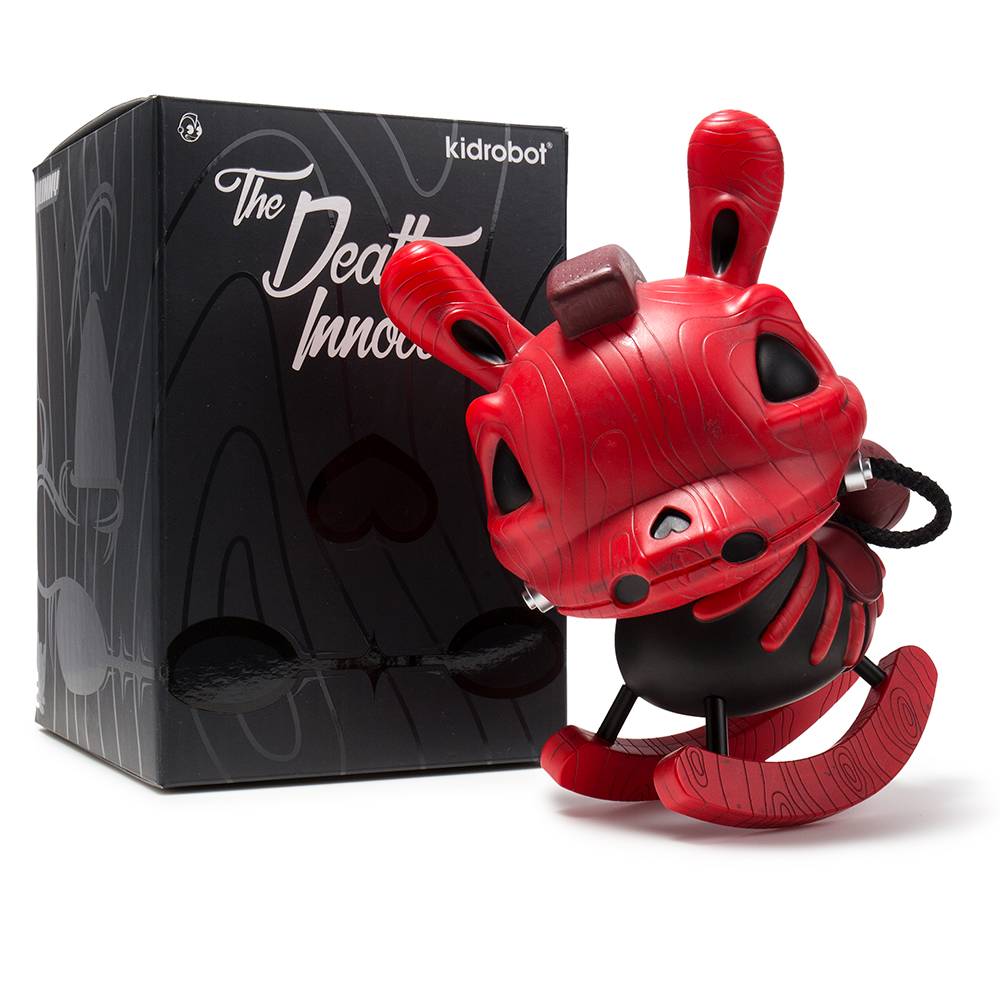 We asked Igor Ventura where this striking idea came from. How does someone think of a rocking horse? Was there a strange connection? Does he really just like horses? This is what he said…
I remember exactly where I was when inspiration struck me and I had the idea of a rocking horse dunny. Many things are part of my personal references and I try to use them  on my work: food, music, movies, comics, art, stuff I see and feel. I work full time as a motion designer at a video studio, and I was on my way to work with my wife on a monday morning, trying to imagine different ways to do something with the Dunny shape. I tried to think about my childhood experiences, and remembered of a little toy I loved when I was really young… a wooden rocking horse!
I figured it would be perfect and original at first, but then I  realized I need something more, something different, something not so  literal.I talked about it with my wife Claudia and also my very good friend  from Red Mutuca Studios, Sergio Mancini, to see if I could further develop that concept. And then inspiration struck me and I realized  that when you grow up, some of the things that you took for certain when you were a child die. You find out that the world isn't fair, that your parents aren't always right, that growing up is hard… so a dead rocking horse would represent really well when your innocence dies.
I created the first custom for a friend of mine in Brazil, that  commissioned me to create a custom Dunny for him. He said I had total creative freedom and could do anything I thought was be cool. I created the original version, and it was even finalist at that year's DTAs.The following year, I made 3 more 3″ customs: Redwood (that I kept for  myself), Decayed, which was commissioned by a collector in the UK, and Whitewood, which I traded with JPK for a  beautiful custom he made for me.
Roberto, the collector that commissioned me to make the original piece, wanted something bigger. So, I created the Dia de Los Muertos edition, based on his suggestion of a theme. In 2017, I made 4 more versions for Designer Con: Noir Unicorn, the ROCK-ing horse, centaur and the mars edition I had already submitted a production project for a 3" version, but early in 2017 KR contacted me to adapt it to a production 8″ version. I thought it would be awesome if all the facial features and wood  veins could be sculpted, so it looked even more detailed than the original customs. Since this was an all-new Project, they said I had total freedom to have it all re-sculpted, and the results you'll be able to see in February.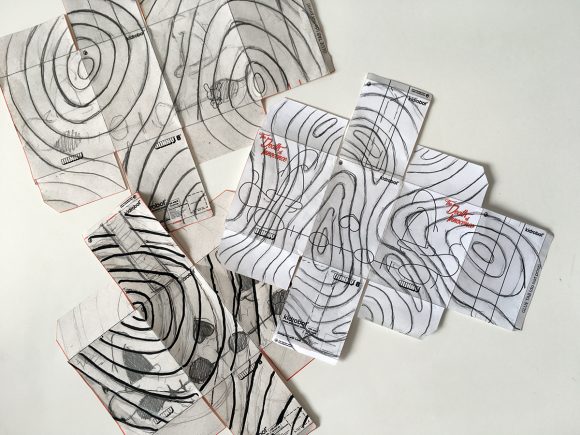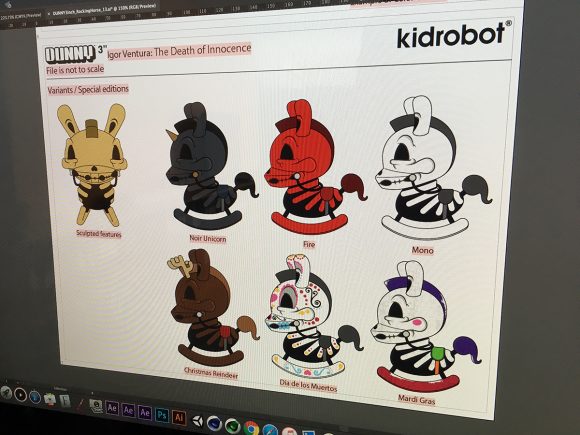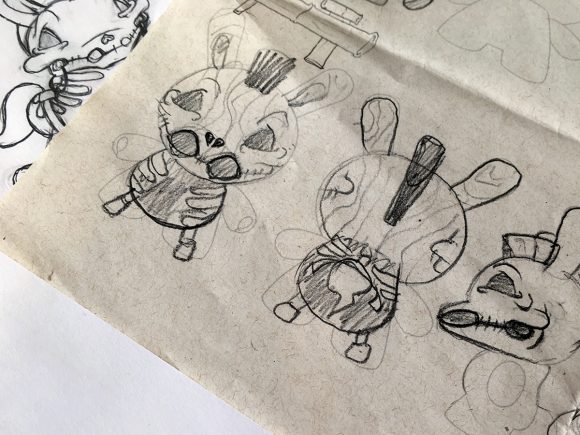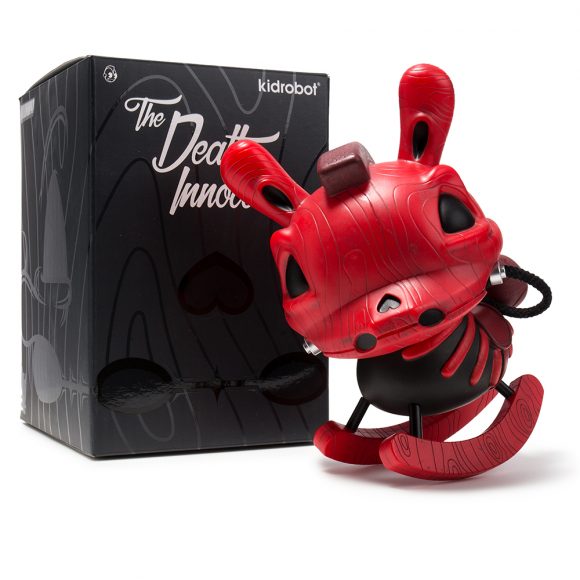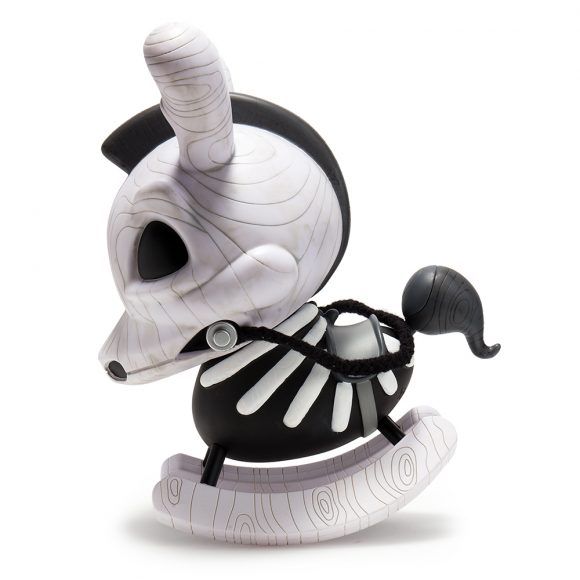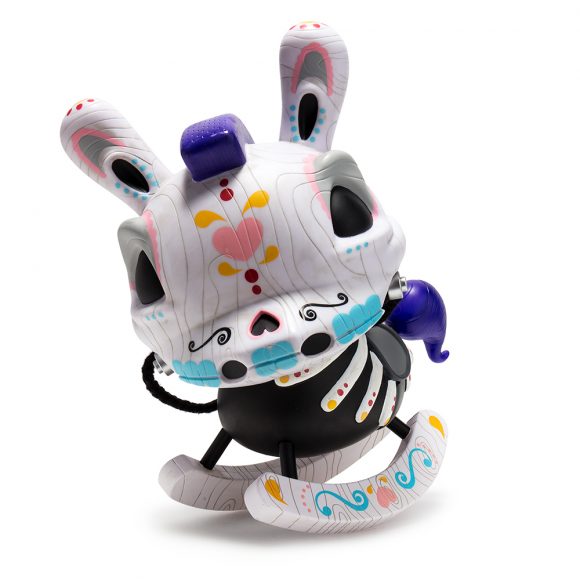 The post Igor Ventura's Death of Innocence appeared first on Kidrobot Blog.