Getting to Know the Kidrobot Crew: Michael!
Did you see this fella break out some of his Andy Warhol knowledge on the Kidrobot unboxing video for the new Warhol Dunny Mini Series 2 that released today? Crazy. We had him answer a few more questions about himself, take a look!
Name: Michael Ly
Job Description: Design Manager
How long have you worked for KR?: almost 5 years
One thing on your bucket list: My parents were Vietnamese refugees who fled to the US for a better life and opportunity. They've built a new life from the ground up, and are living the "American Dream".  My duty as a son is to hurdle the bar they have set.  No excuses, give everything you got!
One of your favorite KR products or the first one you owned? 2008 Kozik 3" Mecha Dunny (Dunny Series 5)
Roses are red, violets are blue……..roses suck
What about Kidrobot or art culture is your favorite? Being the little guy who brings out the abnormality in the things we create
We have yet to discover something this guy isn't good at. The jack of all trades…like some designer super hero he reigns supreme at all things design and art so it makes sense that he has his title. The best thing since sliced bread… Michael Ly is a one of a kind guy who happens to be the head honco of the Design team. That means he is the manager who keeps all the other designers feeling creatively supported and works himself to the bone to make all the things we love about Kidrobot stay in Kidrobot. To put it into some weird out of place metaphor, Michael Ly is the Utahraptor of the KR Jurassic Park game he is often unseen but a serious thing to deal with. With Michael, you might find yourself surprised but ALWAYS end up blown away.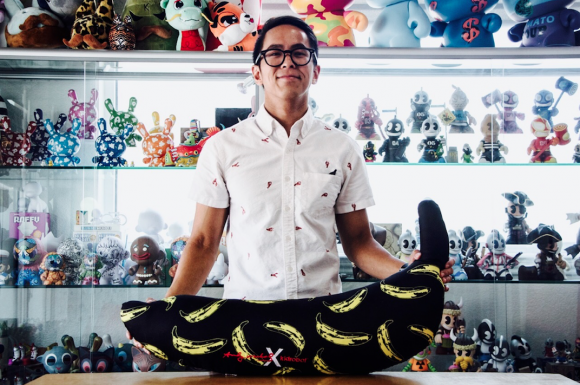 Please note this photo is the real deal.. 100% Micahel 100% PotassiYUM
Please be sure to comment and ask any questions you might have for the Design Manager, the one, the only, Michael. (Like what is on his shirt..I'd like to know)
The post Getting to Know the Kidrobot Crew: Michael! appeared first on Kidrobot Blog.
---
Also in Kidrobot Blog: Art, Design & Pop Culture | Kidrobot.com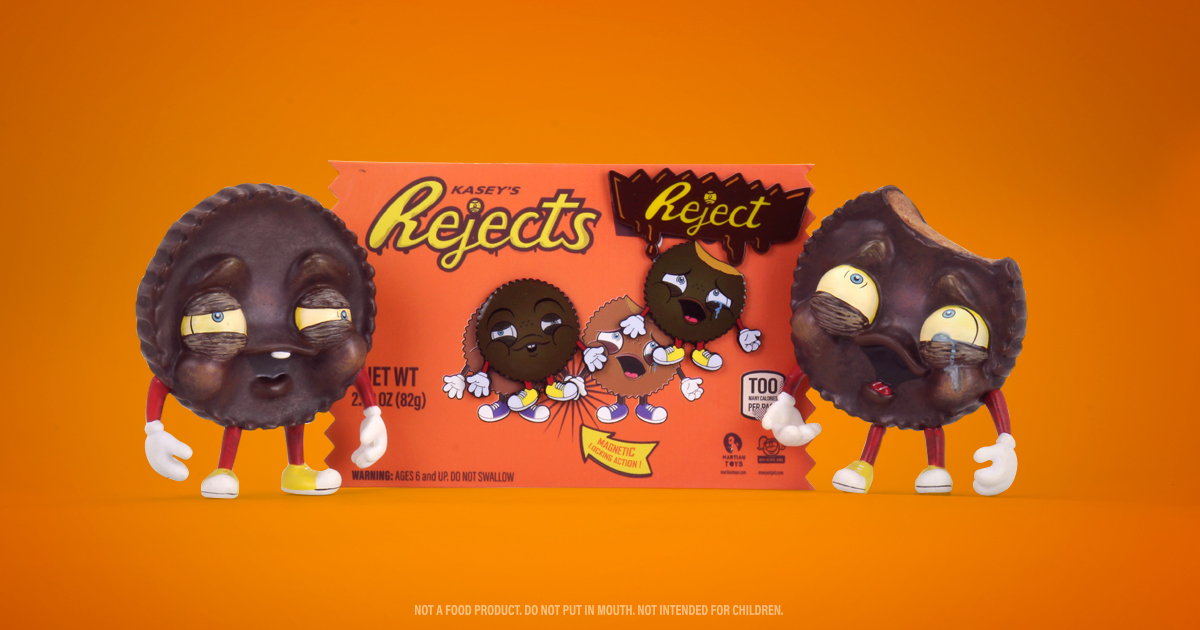 Q & A with Toy Designer One-Eyed Girl AKA Kasey Tararuj on release of The Rejects - Dark Chocolate Edition on Kidrobot.com. "I've been paralyzed and in a wheelchair for almost 20 years and I spent so much of that time creating all this weird, emotional art to help deal with it. I got to a point where that got old and making these silly characters was way more therapeutic than trying to put my feelings into a painting. So now I make my little guys to make myself laugh or smile and hope that it does the same for others." -One-Eyed Girl AKA Kasey Tararuj
The post Q & A with Toy Designer One-Eyed Girl AKA Kasey Tararuj appeared first on Kidrobot Blog.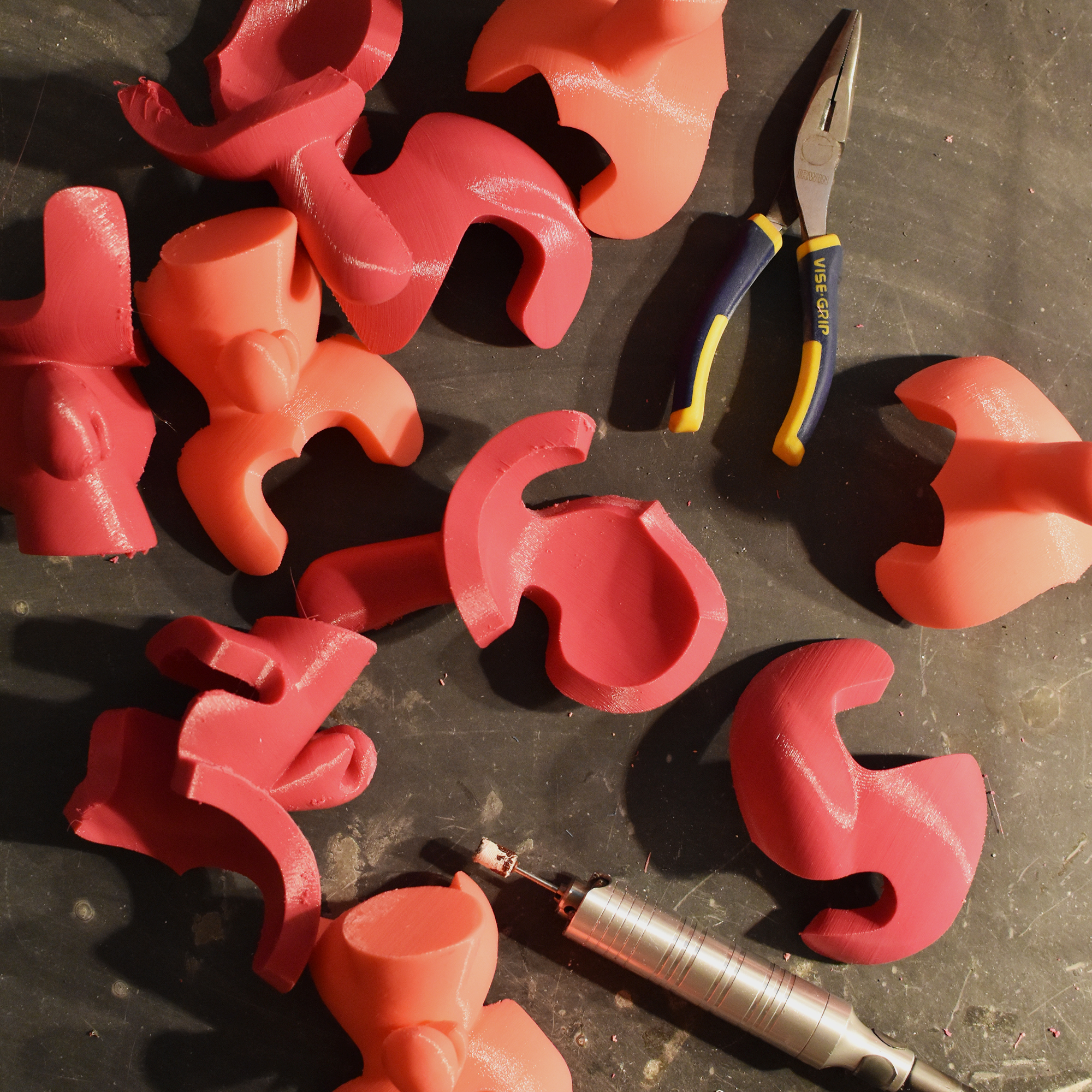 A few years ago, a member of the Kidrobot team met architect and Locknesters founder Fleet Hower at a trade show. At this show, Locknesters was introducing BEAR, their first three-dimensional puzzle bear figure...
The post The Story Behind the Locknester Puzzle Dunny & How They Are Made appeared first on Kidrobot Blog.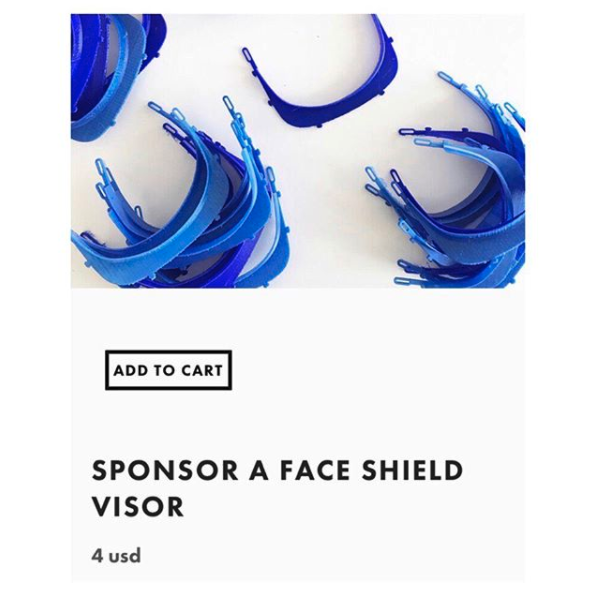 Fleet Hower of LOCKNESTERS has temporarily converted their New York-based studio from the production of art decor items like the Puzzle Dunny to the production of face shield visors for health care workers due to the COVID-19 outbreak.
The post LOCKNESTERS CREATING FACE SHIELDS FOR COVID-19 HEALTH CARE WORKERS appeared first on Kidrobot Blog.