Getting to know the Kidrobot Crew – Josh Divine
Hey KR fans,
You may think that there are super cool robots making the Kidrobot stuff, you may think that Kidrobot is some HUGE company with offices on offices of boring people sitting behind desks or you just may not think about what's really behind the name at all. But in the case that you do want to know not only the art pieces, but the people behind it…. we're here to invite you to the Kidrobot family. Get to know us, we promise we are pretty cool. So lets get it started.
If you watched the Kidrobot unboxing of the Labbit Band Camp series, you've met Josh Divine. If you haven't..check it out! HEEEEERE'S JOSH:
Name: Joshua Divine
Job Description: Concept Designer
How long have you worked for KR?: Almost 2 yrs
One thing on your bucket list (give a why): To own another pug and to visit Tokyo. Hopefully at the same time.
One of your favorite KR products or the first one you owned? Tea Bear by Jon Burgerman and the original Gorillaz figures
Roses are red, violets are blue……..el burro sabe mas que tu
What about Kidrobot or art culture is your favorite?   Witnessing the evolution of artists and ideas. The bright colors… the laughter… and the sea. Always the sea.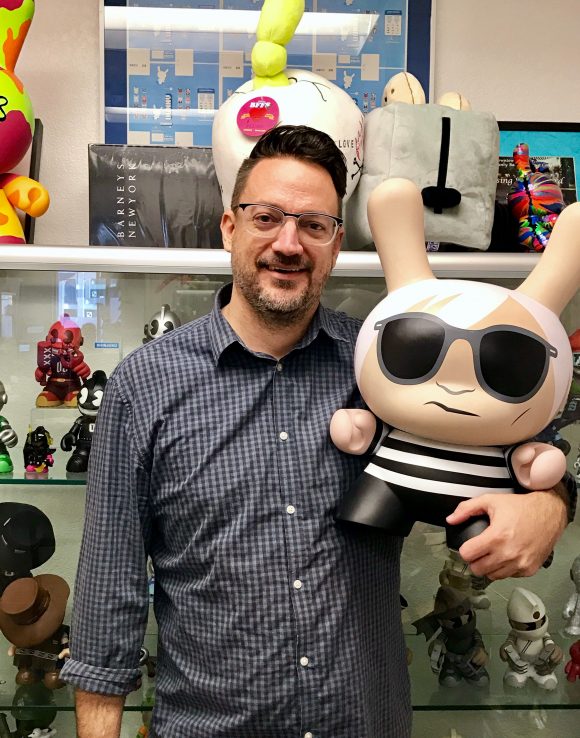 We love Josh because he is always the first person to make you think twice about the average day to day things…you know, those things that we as humans just are socially constructed to do and not wonder why. Why DO we ask "how are you?" if you don't actually care? He is that person you don't want to take a giant gulp of your water when he is talking because you will probably end up just spitting is all over the table in laughter. We think it's pretty cool that this guy can start the day with a blank sheet of paper and by the end of the day… have an entire sheet of awesome concepts for all our fans to drool over. So this post goes out to Josh. You've made some cool stuff and kept us laughing while doing it.
Thanks, dude.
****If you have any questions for Josh or the cool stuff he does, please feel free to comment below****
The post Getting to know the Kidrobot Crew – Josh Divine appeared first on Kidrobot Blog.
---
Also in Kidrobot Blog: Art, Design & Pop Culture | Kidrobot.com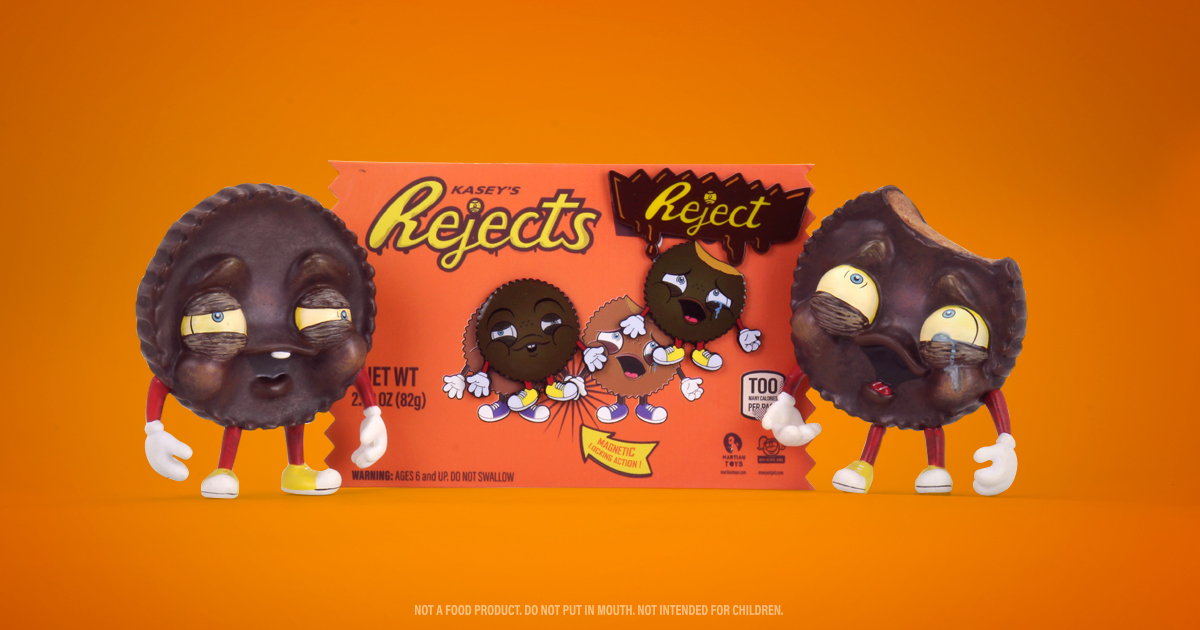 Q & A with Toy Designer One-Eyed Girl AKA Kasey Tararuj on release of The Rejects - Dark Chocolate Edition on Kidrobot.com. "I've been paralyzed and in a wheelchair for almost 20 years and I spent so much of that time creating all this weird, emotional art to help deal with it. I got to a point where that got old and making these silly characters was way more therapeutic than trying to put my feelings into a painting. So now I make my little guys to make myself laugh or smile and hope that it does the same for others." -One-Eyed Girl AKA Kasey Tararuj
The post Q & A with Toy Designer One-Eyed Girl AKA Kasey Tararuj appeared first on Kidrobot Blog.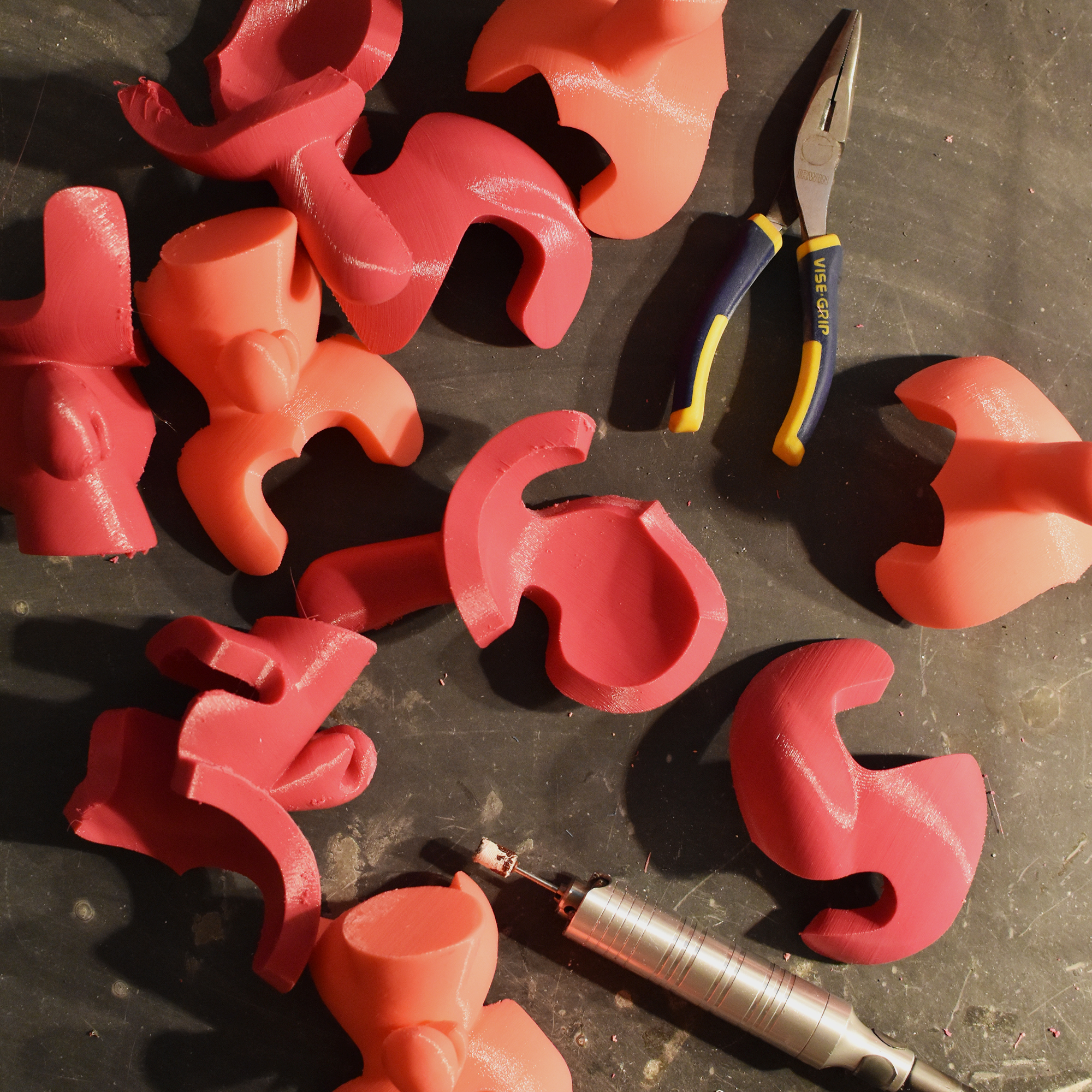 A few years ago, a member of the Kidrobot team met architect and Locknesters founder Fleet Hower at a trade show. At this show, Locknesters was introducing BEAR, their first three-dimensional puzzle bear figure...
The post The Story Behind the Locknester Puzzle Dunny & How They Are Made appeared first on Kidrobot Blog.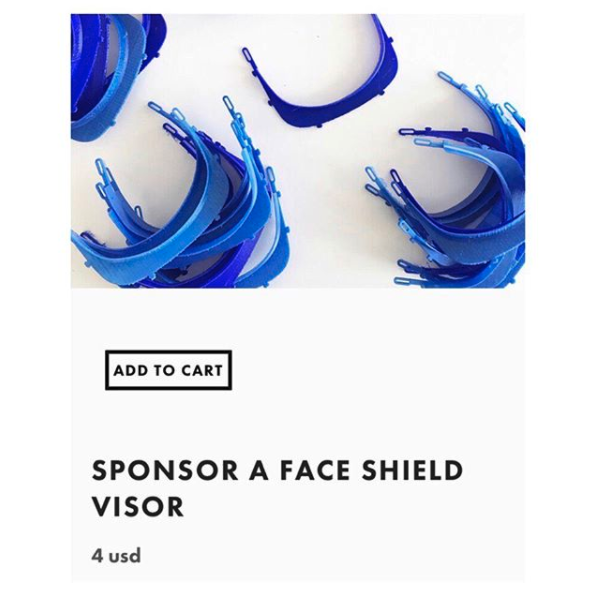 Fleet Hower of LOCKNESTERS has temporarily converted their New York-based studio from the production of art decor items like the Puzzle Dunny to the production of face shield visors for health care workers due to the COVID-19 outbreak.
The post LOCKNESTERS CREATING FACE SHIELDS FOR COVID-19 HEALTH CARE WORKERS appeared first on Kidrobot Blog.