December 03, 2021
Fan Friday: William "Bill" Rylander aka Murrini Maker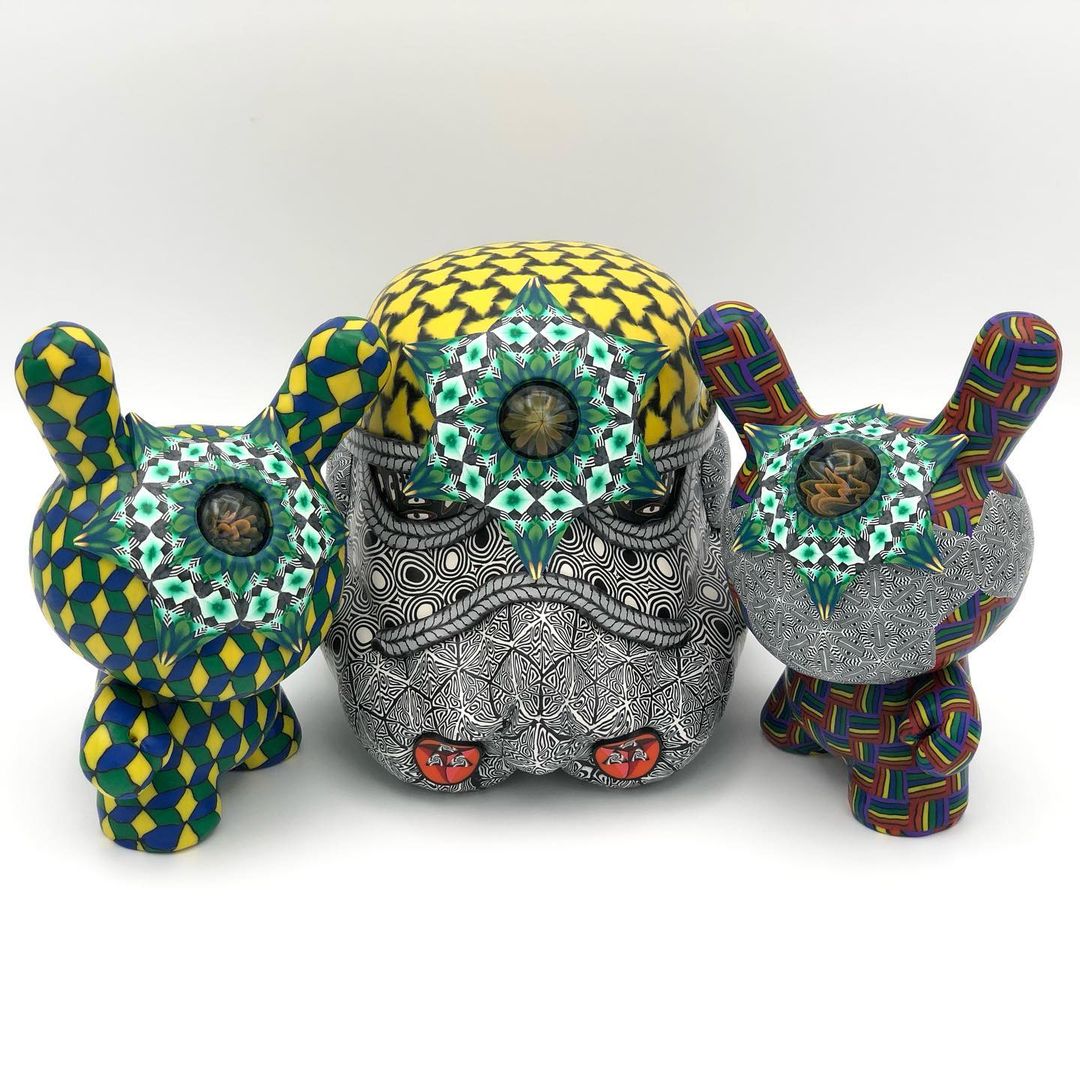 It's Fan Friday!  We chatted with artist William "Bill" Rylander aka Murrini Maker about his collection and his amazing custom KidRobot artwork.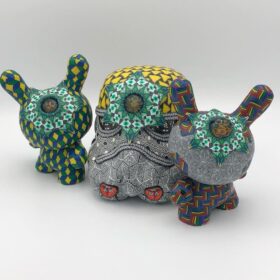 What was your very first collectible figure?
My first real collectible figure was the gold color way Homer Buddha from the Loot crates. I had some DIY munnys before then but the Homer Buddah is the first one that I actually thought of as a piece of art work to display.
When did you start collecting KidRobot figures?  What made you want to start collecting KidRobot specifically? 
I started collecting KR figures after the Homer Buddah, the quality and the artists collabing with KR were my biggest draws to the KR lines. Sket, Drill One, MP Gautheron, Jason Freeny, Junko Mizuno, Frank Montano and so many more all have an artistic style that speaks to my creative imagination.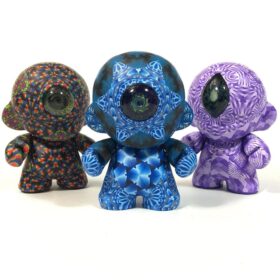 What is the 'holy grail' figure in your collection? 
Unfortunately my collection is very small and the pinnacle piece that I own is a 3″ Sket-ratcha half empty dunny. I really wish I could have acquired the Arcane Divination pieces.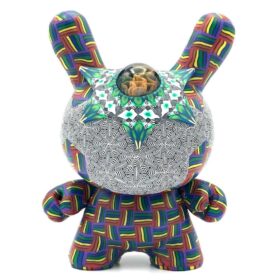 When did you start making customs?
I started making my own custom pieces about 6 years ago not long after I got into making polymer clay murrinis.
What's the inspiration behind your work?
My biggest inspirations have been glass murrini artists and polymer clay murrini artists.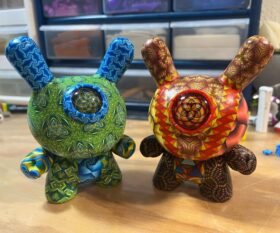 Who are some of your favorite artists?
I have long been fascinated with the "chaos" art style of glass artist Arik Krunk also know as AK or just Krunk. His use of glass murinis has always been so visually stimulating that I was drawn to the world of murrinis. From there I discovered the amazing talents in the glass world like Loren Stump, Michael McClure, Stephen Boehme, and so many more. John Stuart Anderson and Adam Thomas Rees are the two polymer clay murrini artists whose work really inspired me to use polymer clay to create my art work.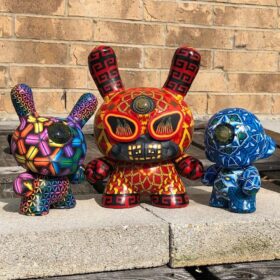 What do you love most about the KidRobot and the collector community? 
The thing I love most about the KR collector community is the shared appreciation for artwork that isn't always seen as part of the accepted "art world". Kaws has made huge inroads into the more traditional art world recently and Kid Robot has done some really great work with artists like Basquat, Andy Warhol, the Met series etc but the "art toy" world still feels like a close group of collectors appreciating the art for its spirit.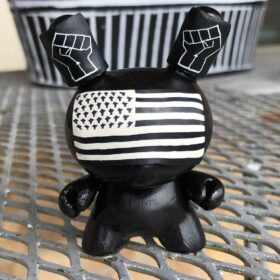 Any figure you are looking forward to or would like to see in future? 
I'm looking forward to more DIY figures lol; of the upcoming KR art figures I'm hype to see the next Candi Bolton, Quiccs, or maybe a Jared Circus Bear!
The post Fan Friday: William "Bill" Rylander aka Murrini Maker appeared first on Kidrobot Blog.