Backstab Labbit By Frank Kozik Online Now!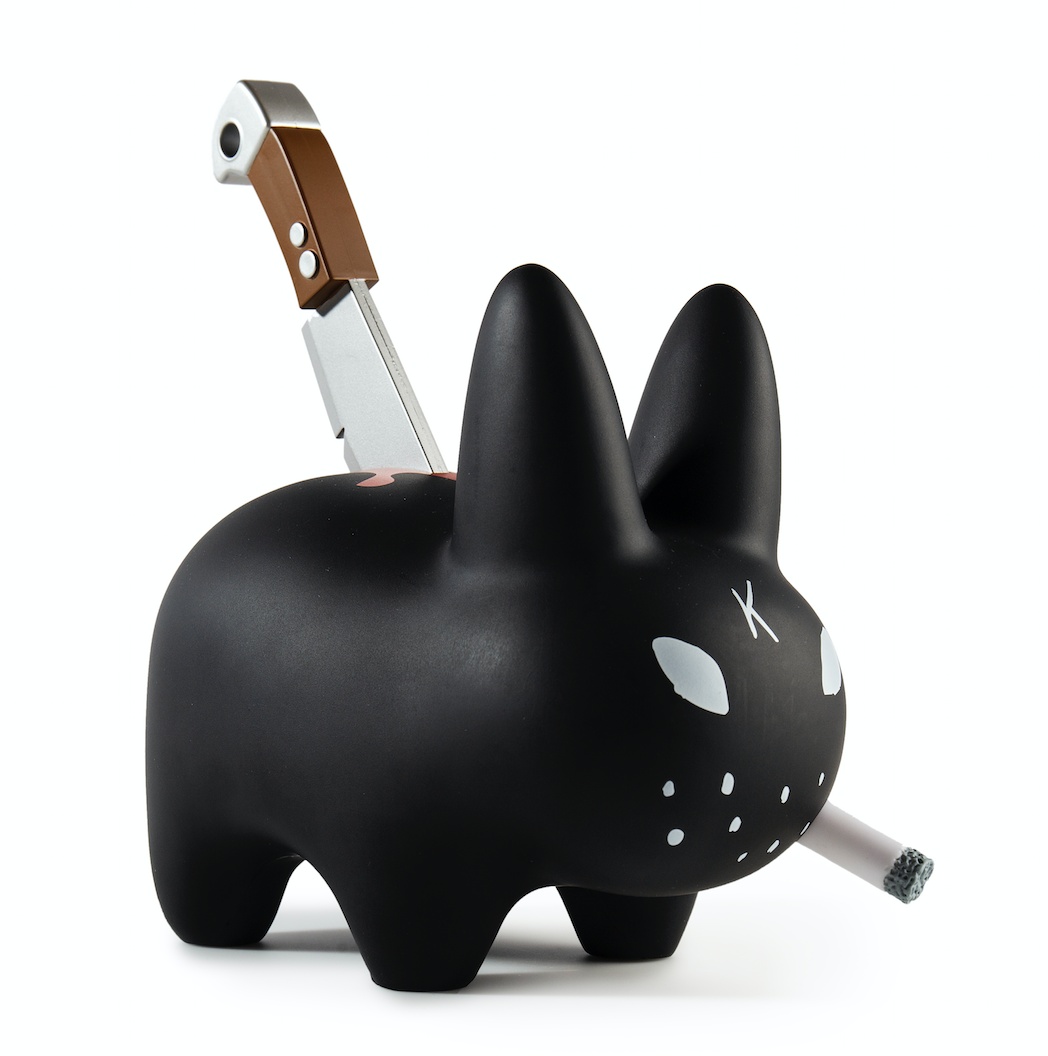 Here is another blog by our good friend Chris Holt aka The Toy Viking on Kidrobot's new 7″ Vinyl Backstab Labbit by Frank Kozik….. It's been far too long since Kidrobot and Frank Kozik have graced us with the presence of a new Labbit and thankfully we have to wait no longer.  The All Father of the American designer toy movement has put his most famous creation through tons of different scenarios in the past, but none seem so urgently in need of medical attention as the brand new Backstab Labbit.
Sure, smorkin is bad for your health, but misguided kitchen knives are even worse.  This Backstab Labbit may be a metaphor for the figural type of back stabbing, in which someone you know and trust suddenly turns on you.  Or it could be the very literal sense of the term in which someone relocates a sharp object into your lumbar region for varying reasons, ie Julius Caesar and that whole Ides of March debacle you slept through in history class.  Either way this vinyl dude is completely unbothered by his predicament, probably because he has really good health coverage.
There are two versions of this guy: The white version, which is the more widely available one and the black version, which is a Kidrobot exclusive.  Obviously you need them both so head on over towww.kidrobot.com and get to it!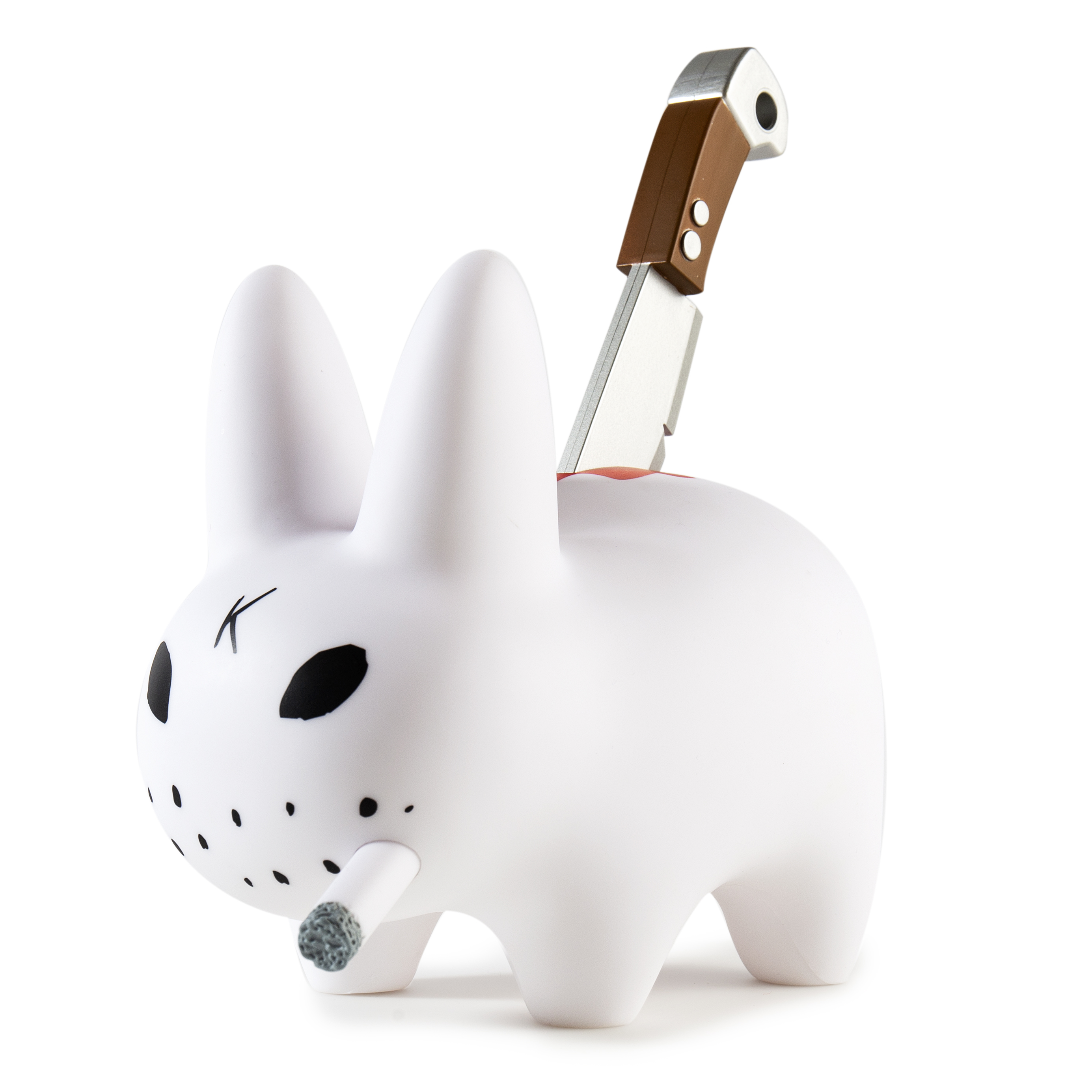 The post Backstab Labbit By Frank Kozik Online Now! appeared first on Kidrobot Blog.
---
Also in Kidrobot Blog: Art, Design & Pop Culture | Kidrobot.com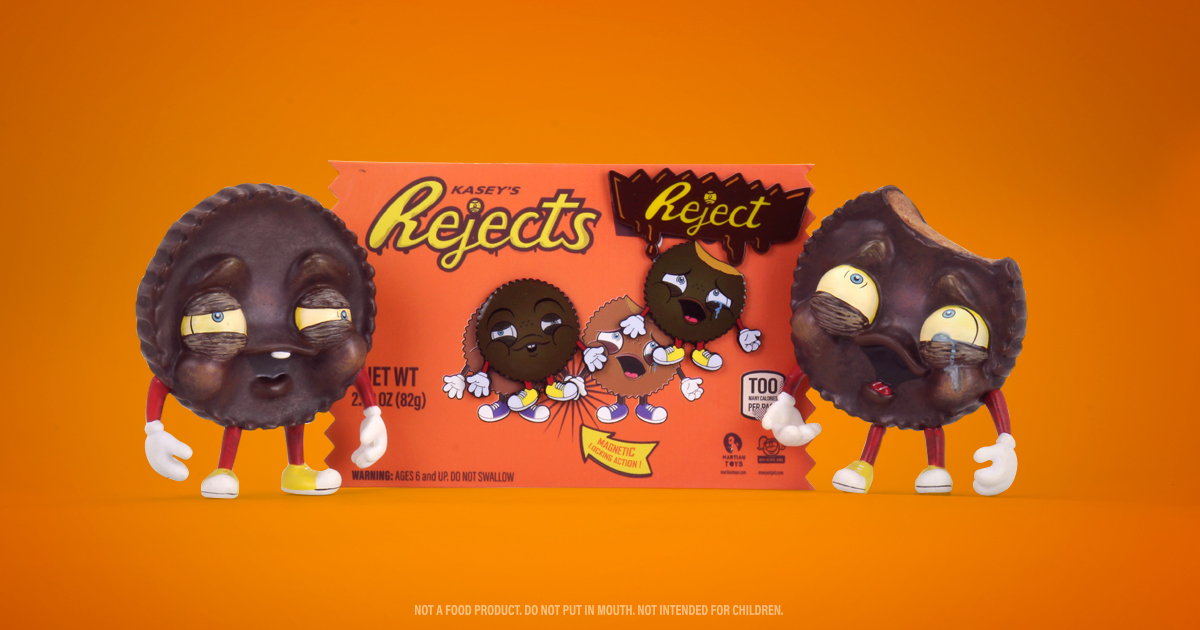 Q & A with Toy Designer One-Eyed Girl AKA Kasey Tararuj on release of The Rejects - Dark Chocolate Edition on Kidrobot.com. "I've been paralyzed and in a wheelchair for almost 20 years and I spent so much of that time creating all this weird, emotional art to help deal with it. I got to a point where that got old and making these silly characters was way more therapeutic than trying to put my feelings into a painting. So now I make my little guys to make myself laugh or smile and hope that it does the same for others." -One-Eyed Girl AKA Kasey Tararuj
The post Q & A with Toy Designer One-Eyed Girl AKA Kasey Tararuj appeared first on Kidrobot Blog.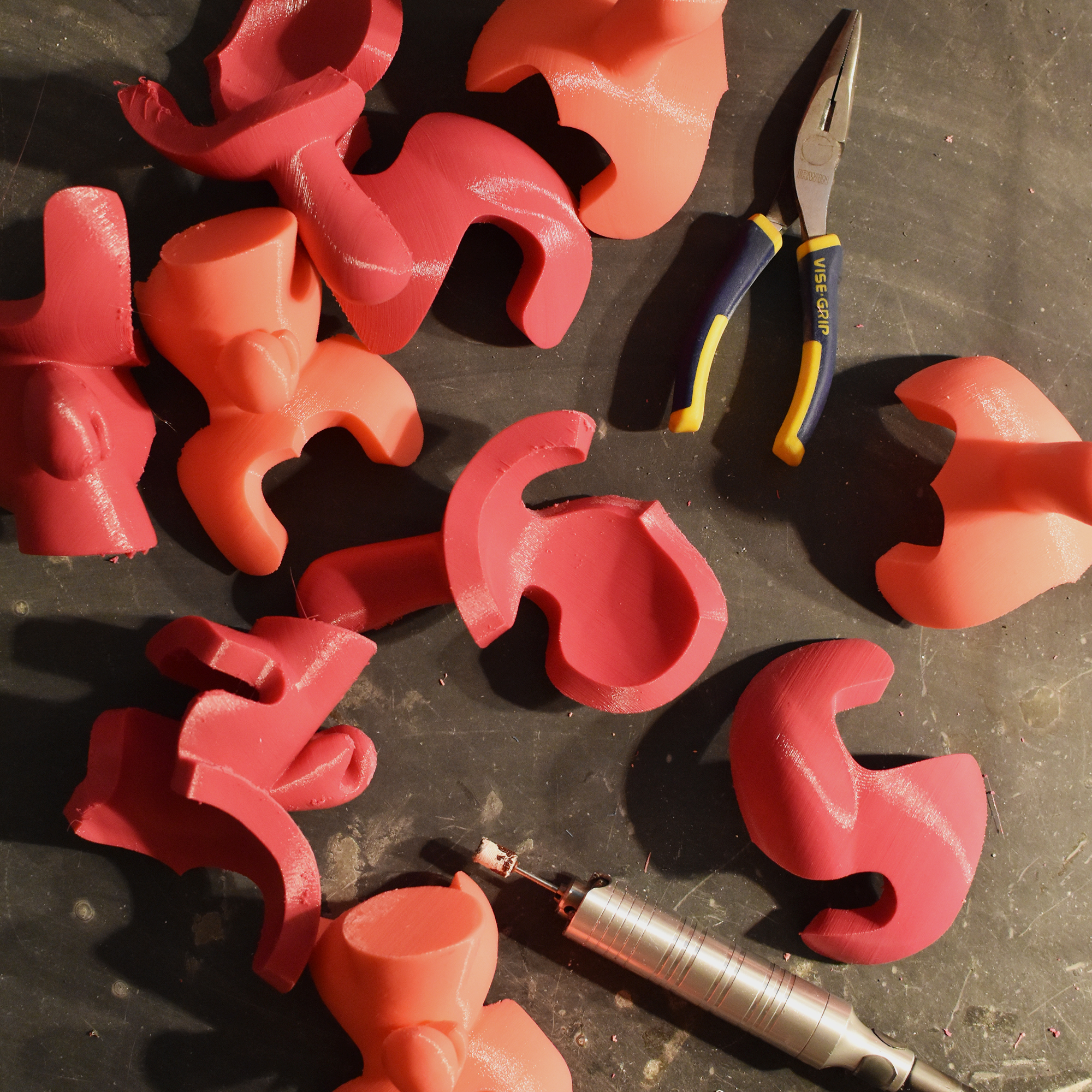 A few years ago, a member of the Kidrobot team met architect and Locknesters founder Fleet Hower at a trade show. At this show, Locknesters was introducing BEAR, their first three-dimensional puzzle bear figure...
The post The Story Behind the Locknester Puzzle Dunny & How They Are Made appeared first on Kidrobot Blog.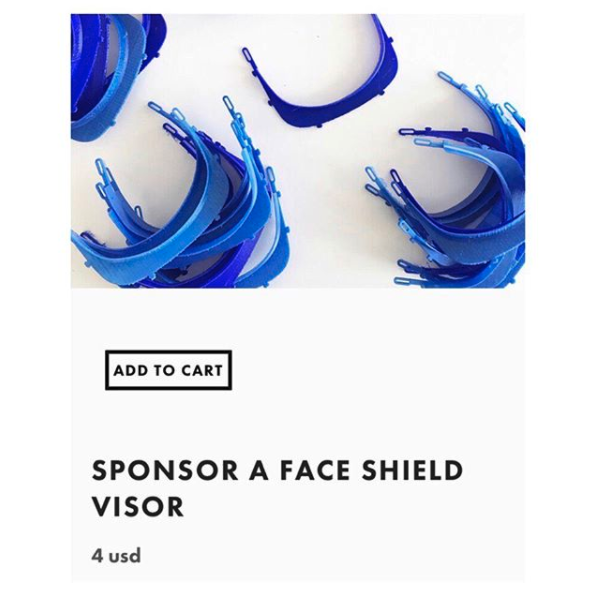 Fleet Hower of LOCKNESTERS has temporarily converted their New York-based studio from the production of art decor items like the Puzzle Dunny to the production of face shield visors for health care workers due to the COVID-19 outbreak.
The post LOCKNESTERS CREATING FACE SHIELDS FOR COVID-19 HEALTH CARE WORKERS appeared first on Kidrobot Blog.