February 16, 2017
Artist Q&A: Get all the details about the new 5-inch Jack Dunny by SHIFFA!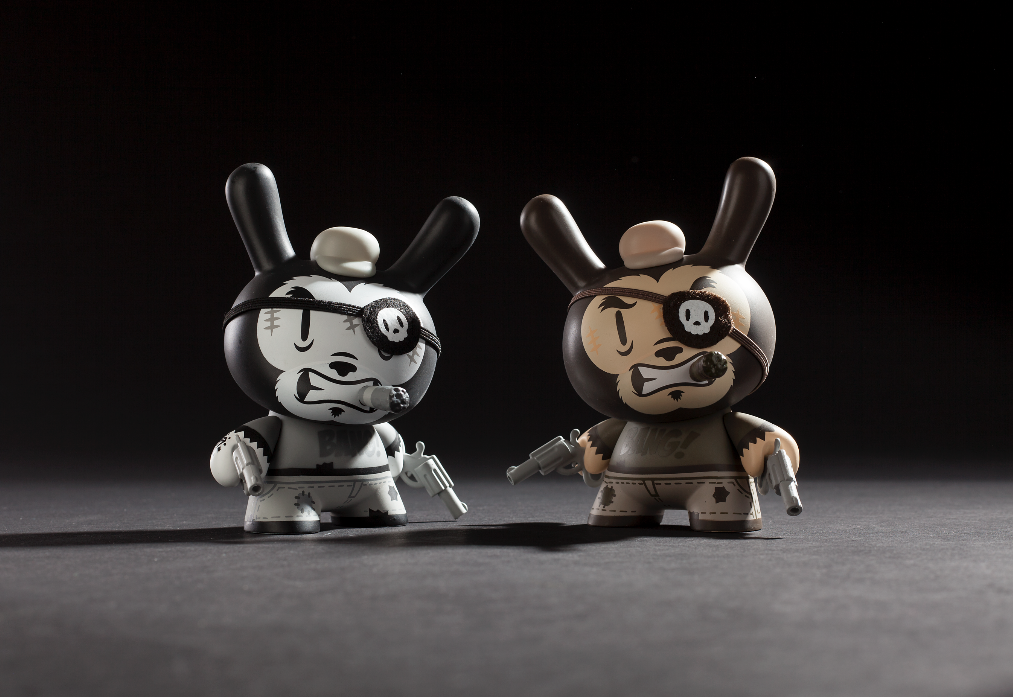 The movies were always really good at making Westerns look far more romantic than they were. The truth is, that it was dirty, difficult and often gruesome. One thing that was real was the fight for truth and for what they thought they was right…. in a Dunny shootout, when the dust cleared.. we know that the new 5-inch Jack Dunny by SHIFFA would be the last Dunny standing. How do we know? Check out where Jacks reputation comes from with this Q&A provided by the artist, SHIFFA.
1)       What is this release? Please tell us a few sentences about it.
Jack comes from a crew called "The Vandalos" which is made up of different characters with different personalities. Jack is the leader and his crew is governed by trust and loyalty, fighting for fair treatment, for defenseless and for its territory.
2)       What was your inspiration for this piece?
This piece is inspired by the cartoons and black and white films. I really like the retro-cartoon elements that this encompasses combined with themes from some movies that marked me as a child and that reflected the situation of my country. Movies in which the main theme was poverty, survival, hard work, friends, betrayal, group fights. Films like "Los olvidados" by Luis Buñuel, "Nosotros los Pobres" by Ismael Rodríguez "The Warriors" by Walter Hill although it is not a black and white film are things that I have very present in this series.
3)       What is your favorite design element of this piece?
The jack pistols is an element that I really like, even though it is a weapon, try to make it as cartoon as possible so it does not look violent or aggressive.
The patch is another element that pleases me. I think it tells you a little about Jack's life and the problems or situations that he has overcome
Finally the diamond tattoo is a characteristic found on some of the more important characters in "The Vandalos." This tattoo represents the longing for money and wealth. (As a curious fact, Willy the Wolf, also has this tattoo, which means that belongs to this crew).
4)       What was the most difficult aspect of creating this series?
Making the character as simple as possible, creating a character with few lines, minimizing the elements, working on a grayscale without colors or without shadows/light. All of these elements cost extra work, but I enjoy doing it. 
5)       Please tell us a few sentences about yourself.
I like to create characters inspired by the good or bad situations I see, the people around me and things that I dream about.
I like to experiment with work materials, colors, strokes, characters, this is to avoid following the same graphic line every time. I like to work on something with a new style and a few days to do the opposite. Working on the recreation of previous style and new styles is something I really enjoy doing. 
6)       What is a fun fact about yourself? 
I laugh every time I hear the word "Chimichanga"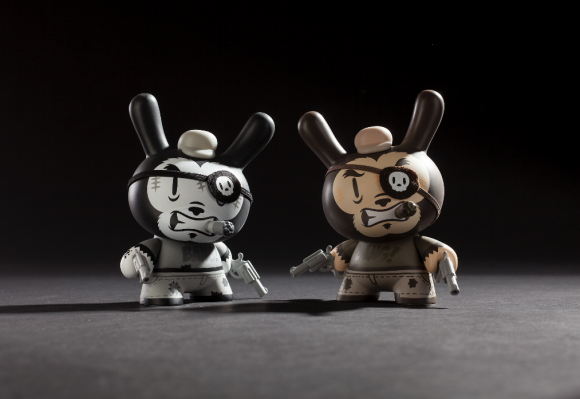 Loving this style? Check out the other awesome piece by Shiffa here!
The post Artist Q&A: Get all the details about the new 5-inch Jack Dunny by SHIFFA! appeared first on Kidrobot Blog.