Art Across The World: Latin Psychedelia In Tokyo
We like to keep our eyes on what's going on in the Art Vinyl Toy World whenever we can. This month, artist César Zanardi (who we had the pleasure of meeting through mutual friend, Nathan Jurevicius) has partnered with Art Junkie, Kamakiri, and Devil Robots on an exhibition with customized forms of his character, the CERRITO. Below is some more information and a few questions we asked him about his art form and his intro to Kidrobot and for the official  Press Announcement – LaTen – FINAL 20180807
ENJOY!
How do you think Art changes the world?

I'm not sure if Art can change the world… but Art can inspire people that can potentially make changes to the a world in constant transformation.

Art is an massive instrument; adds new perspectives, communicate messages and seduces. Regardless if you're an artist or not.

Do you think it's important for children to do Art and creative activities at a young age?

Creative activities (any of them) are important at all ages… you always have something new to learn and to give. 

Doing Art… well that's different, and depends on each person's motivation. If the motivation is honest enough, Art will appear!   

When did you start doing art or toy/art customization?

CERRITO project started as a collection of icons in a sketchbook, a full lineup of a peculiar shape of "an animal that there is no particular animal". 
In
 2011 I felt that those silhouettes needed to become and object, so I started a very small run in resin to use as a platform, trying to make them look as close as possible to the 2D icons…
Then Joshua Smith (amazing street artist from Australia) asked me to customize for a Dunny Show in his gallery at Adelaide. So I couldn't stop being straight related to Art-Toys. 
Then Sofubi… then Giant Sculptures… and other bizarre paraphernalia. 
Can you tell us a little bit about the character CERRITO? What does the character mean to you?

I use to introduce CERRITO as a mysterious creature who "appears, smiles and 

disappears" generating an Epiphany to the occasional witness.

CERRITO means to me a springboard

 that let me jump into different creative experiences besides toys and graphics… like cocktail recipes, tattoos or music (yes, it has official theme).

CERRITO's organic visual system is 

in some way a sort of "graphic mantra" I repeat again and again… each time in different materials, themes and objectives, etc.  

Would you like to see other artists customize your CERRITO toy?

Of course! I enjoy every time that happens… as more new perspectives get involved to CERRITO, the better it becomes. I hope to see even more!!
How is your heritage/culture incorporated into your Art?

Visually I feel CERRITO as a kind "Essence of Latinity".

Since the very beginning I considered this undefined four legged creature related to different Latin handcrafts like sculpted idols, textile patterns, ceramic pieces or other tribal elements like masks or ocarinas.

Also I found interesting to mix that concepts with other cultures (like japanese myths) or, of course with rock culture, urban art and other pop elements.

My professional background is formal Branding and Package Design, so I found there strong tools that let me work freely but methodically in a flexible and multi-disciplinary project like CERRITO.

This is an interesting collaboration of artists… how did you all decide to come together?

 

I've been working in Japan for many years and we have been talking to do something together from a long time… the we joined at DEVIL ROBOT's office and start planing a group show, then 

Shin Kitai

, 

Kamakiri

 and 

Art Junkie

 thought that it can be cool to make it something "Latin" and they proposed to put CERRITO as main on the show, like a kind of "window" between cultures. So I felt very honored about it.

 

As an artist – when was the first time you were introduced to KIDROBOT?

I think that first Nathan Jurevicius's Scary Girl series and Joe Ledbetter's animals really hooked me… many years ago! heheh…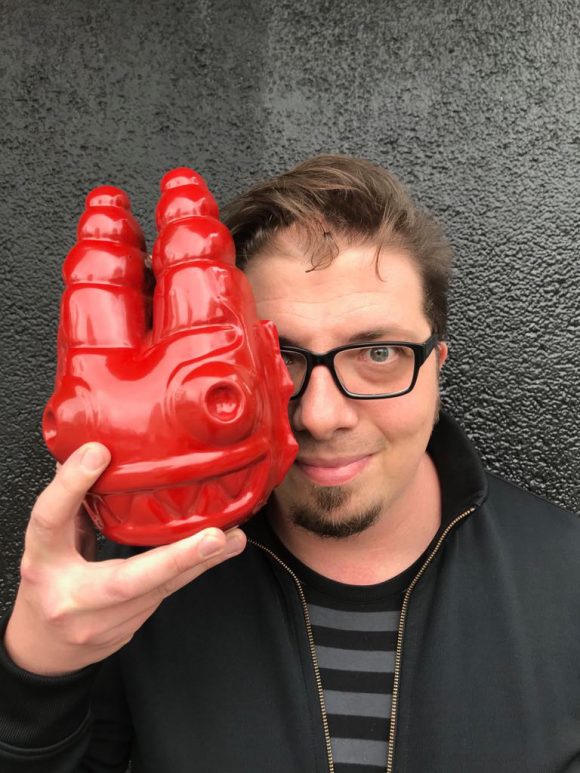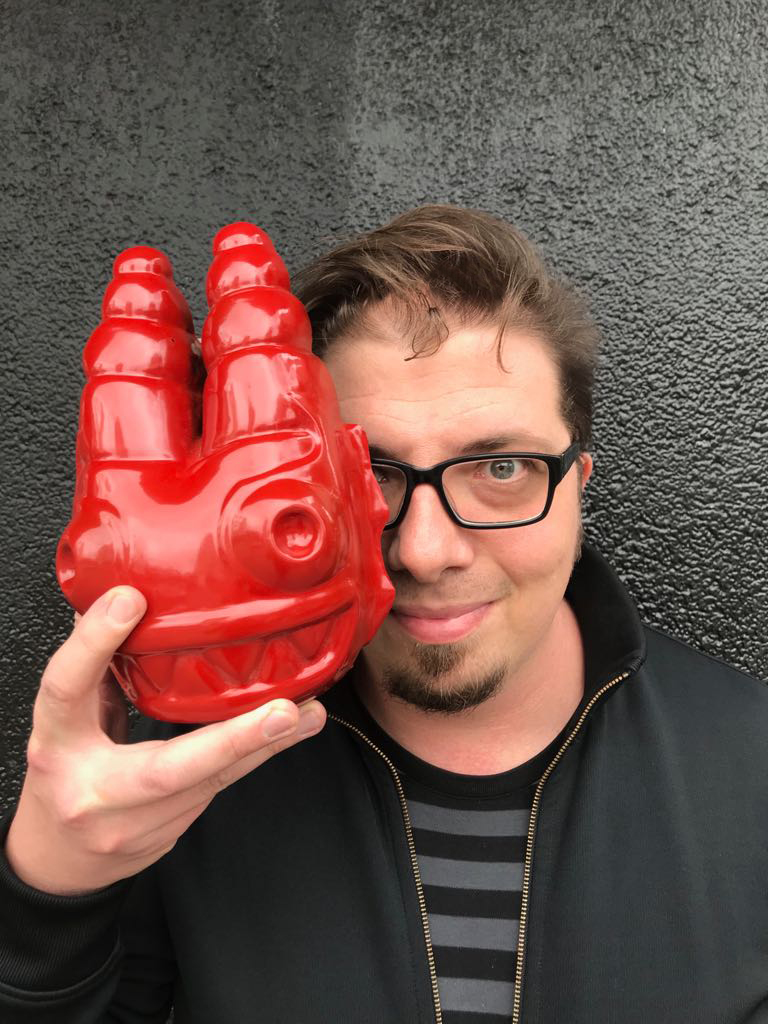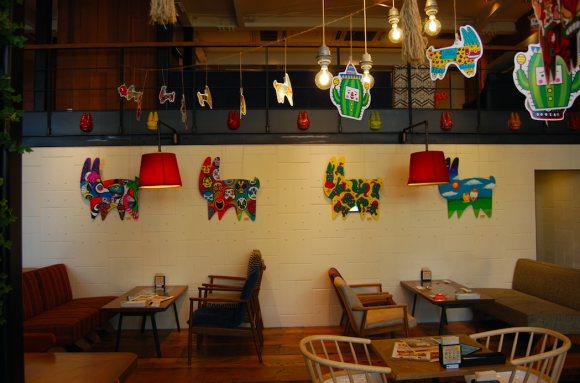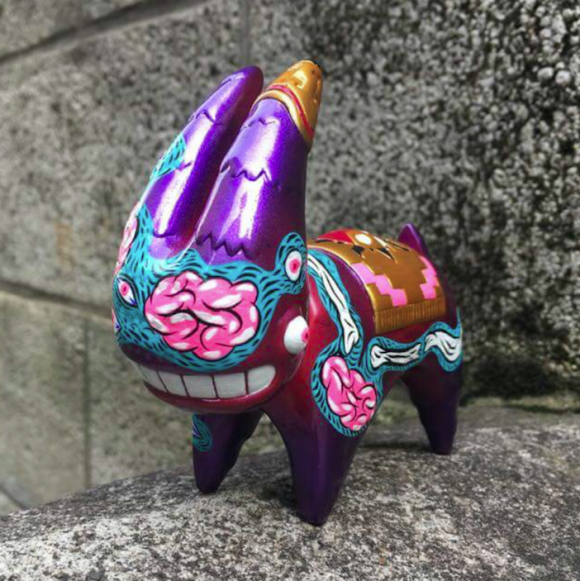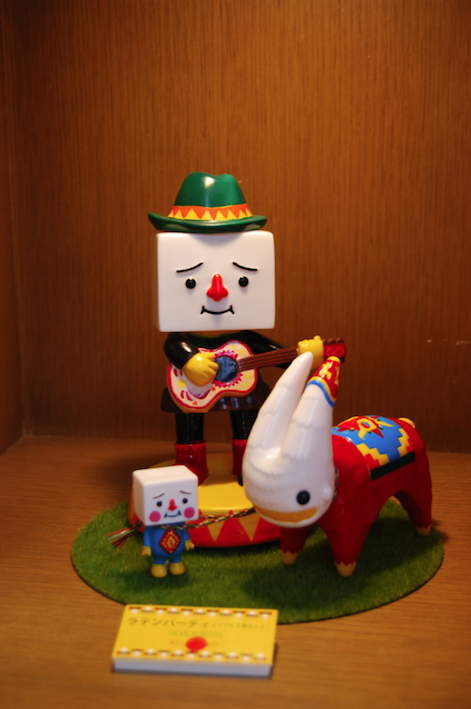 The post Art Across The World: Latin Psychedelia In Tokyo appeared first on Kidrobot Blog.
---
Also in Kidrobot Blog
Here we have another blog by our good friend Chris Holt aka The Toy Viking. Munny is back….with a VENGENCE!!!!    Ok, not really a vengeance per se, but he is back from an extended vacation and he's ready to help … Continued The post New Kidrobot Munny Packaging! Available Online Now! appeared first on Kidrobot Blog.
Packed with a punch or rainbows and glitter, the 5″ Labbicorn by Frank Kozik is officially online and ready to add extra sparkle to your Labbit collection. Here to say a little something else about this mystic wonder is our … Continued The post Kidrobot x Frank Kozik 5″ Labbicorn Available Online Now! appeared first on Kidrobot Blog.
Kidrobot is proud to announce the first of many mysterious releases from the world of Arcane Divination. Today, we release the 5-inch Azazel Dunny by artist, Jon Paul Kaiser. To talk a little bit more about this release is our … Continued The post Kidrobot x Arcane Divination 5″ Azazel Dunny By JPK Available Online Now! appeared first on Kidrobot Blog.