All You Need To Know About The Nick 90's Mini Series – Available Now on www.Kidrobot.com
Let's time travel friends… the year is 1991, it's August and summer vacation is coming to a close. I woke up on a lazy Sunday morning earlier than normal, poured myself a bowl of Trix and slapped Boyz II Men into my Discman. While listening to "Motownphilly" for the millionth time, I thought to myself "I guess I could watch some TV". I waded through the hallway leading myself towards the den. My angsty adolescent self flipped through the channels, I sighed loudly as if I thought the glowing pixels could hear my boredom. As I scanned, I was completely unaware of the shift in the universe that was taking place. Something amazing was afoot, something that was going to alter cartoon viewing for the rest of my life…
On August 11th, 1991 Nickelodeon aired its first animated series with original content, well not just one series, but three! Doug, Rugrats and The Ren & Stimpy Show blasted through our TV screens, and if you are a kid of the 90's you hardly remember a time when Nicktoons did not exist. 
WELL! Get ready for a nostalgia overload! Spanning across the 1990's, this new Kidrobot blind box mini-series has some familiar faces that will have you blissfully remembering some of our favorite Nick 90's theme songs, episodes and characters (if you haven't listened to the Log Commercial lately you'll be shocked to realize you still know all the words verbatim). 
In this Nick-tastic lineup, we have (in order of when the shows aired because I am a nerd): Tommy Pickles and Charles Crandall Norbert Finster Jr. (more affectionately known as "Chuckie") from Rugrats; Marland "Ren" T. Höek, Stimpson "Stimpy" J. Cat and Powwwwdered Toooasst Maaannnn from (obvi) The Ren & Stimpy Show; Rocko (the only character on the series that does not have a last name) and Heffer Wolfe from Rocko's Modern Life; Ickis and Krumm from Aaahh!!! Real Monsters; Arnold Phillip Shortman and Helga Pataki fromHey! Arnold; Daggett Doofus "Dag" Beaver and Norbert Foster "Norb" Beaver from The Angry Beavers; Cat and Dog from… mmm sorry drawing a blank here; Sir Nigel Archibald Thornberry and Eliza Thornberry from The Wild Thornberrys and last, but certainly not least, SpongeBob SquarePants, Patrick Star and Sandy Cheeks from SpongeBob SquarePants! 
I mean your vinyl collection is about to get slimed with excitement!!! So "Move it, football head!" over to Kidrobot.com and grab you some childhood back! I mean "A baby's gotta do what a baby's gotta do." Right?!
Psst… just because I am SO excited for this miniseries, I wanted to share some "fun facts" that I stumbled upon while getting maxed out with "Happy Happy Joy Joy" for this release. Soooo "Are you ready, kids? AYE AYE CAPTAIN! I can't hear youuuu! AYE AYE CAPTAIN!"
Ickis is allergic to slugs (me too Ickis, me too)

 

Stephen Hillenberg (the creator of SpongeBob SquarePants) used to teach Marine Biology and he was on the creative team behind the first three seasons of Rocko's Modern Life.

 

If you remember Pee Wee's Playhouse, then you may remember a claymation starring a girl named Penny – if you look closely at some of those shorts you'll spot a clay version of Arnold from Hey Arnold!
Flea of the Red Hot Chili Peppers was the voice behind Donnie (the cute wild child) in the The Wild Thornberrys.

 

The production company

Klasky Csupo, is responsible for producing and animating 3 of the Nicktoons in this miniseries – Rugrats, Aaahh!!! Real Monsters and The Wild Thornberrys. Additionally, Arlene Klasky and Gábor Csupó are real life inspiration behind the characters Didi and Stu Pickles.

 

Voice actor, Billy West, voiced both Ren and Stimpy from 1993 to 1996. Actually, Mr. West is behind 100's of voices and has probably landed on one of your favorite animated series at some point – notably for our Nick 90's purposes he's also been on CatDog, Hey Arnold! and Aaahh!!! Real Monsters.

 

The B-52's sang the theme song for seasons 2-4 of Rocko's Modern Life (you're welcome if you get "Love Shack" stuck in your head for the rest of the day)

SpongeBob SquarePants is the only Nick 90's toon still airing new episodes… it's been on air for 18 years! Really let that sink in 90's kids, 18 freakin' years!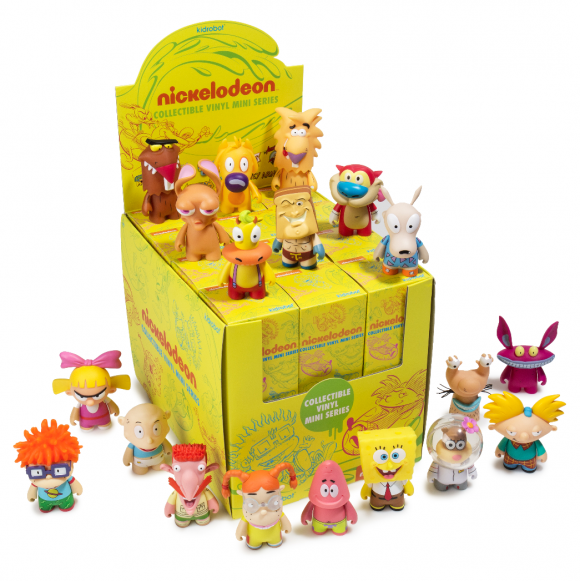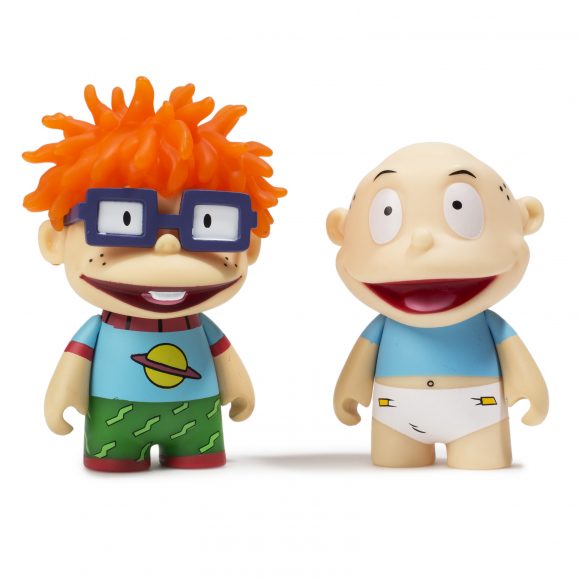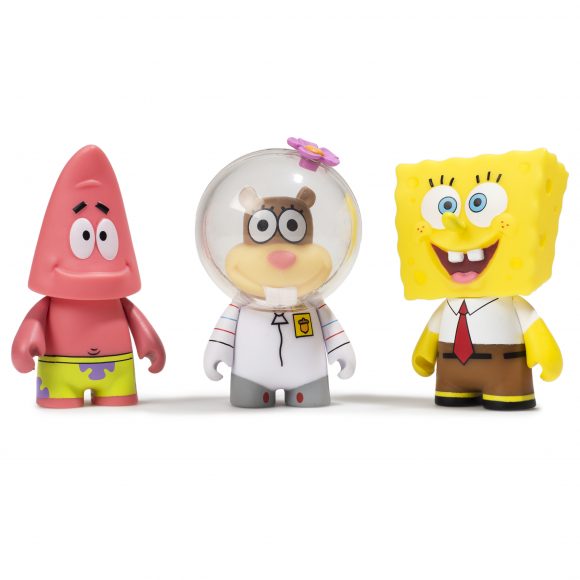 The post All You Need To Know About The Nick 90's Mini Series – Available Now on www.Kidrobot.com appeared first on Kidrobot Blog.
---
Also in Kidrobot Blog: Art, Design & Pop Culture | Kidrobot.com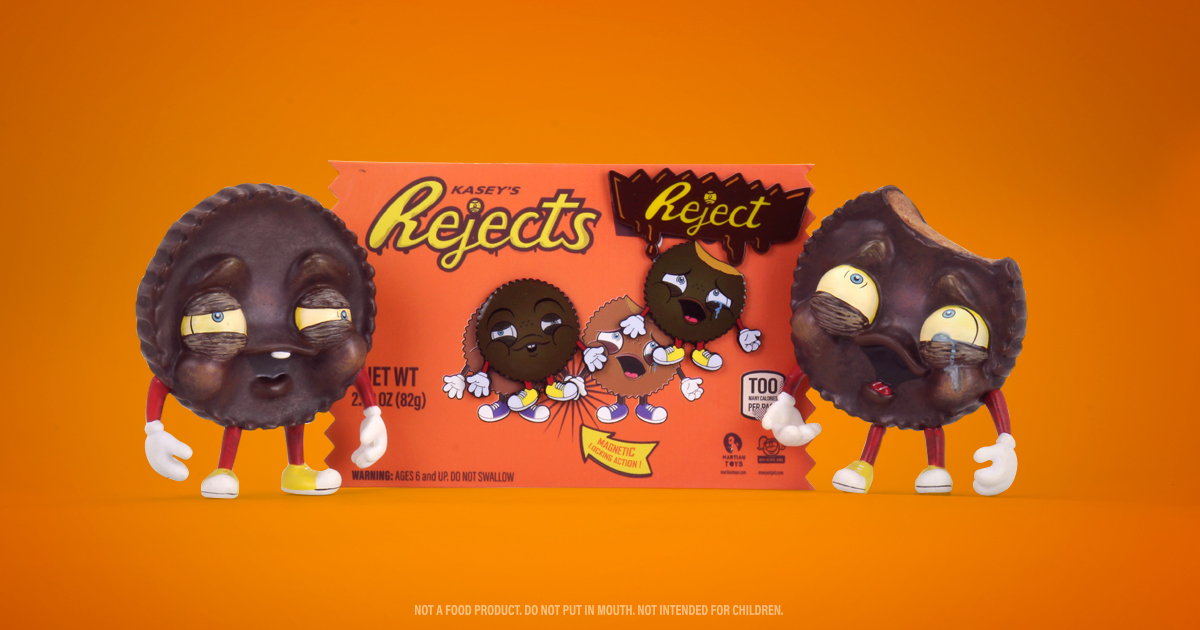 Q & A with Toy Designer One-Eyed Girl AKA Kasey Tararuj on release of The Rejects - Dark Chocolate Edition on Kidrobot.com. "I've been paralyzed and in a wheelchair for almost 20 years and I spent so much of that time creating all this weird, emotional art to help deal with it. I got to a point where that got old and making these silly characters was way more therapeutic than trying to put my feelings into a painting. So now I make my little guys to make myself laugh or smile and hope that it does the same for others." -One-Eyed Girl AKA Kasey Tararuj
The post Q & A with Toy Designer One-Eyed Girl AKA Kasey Tararuj appeared first on Kidrobot Blog.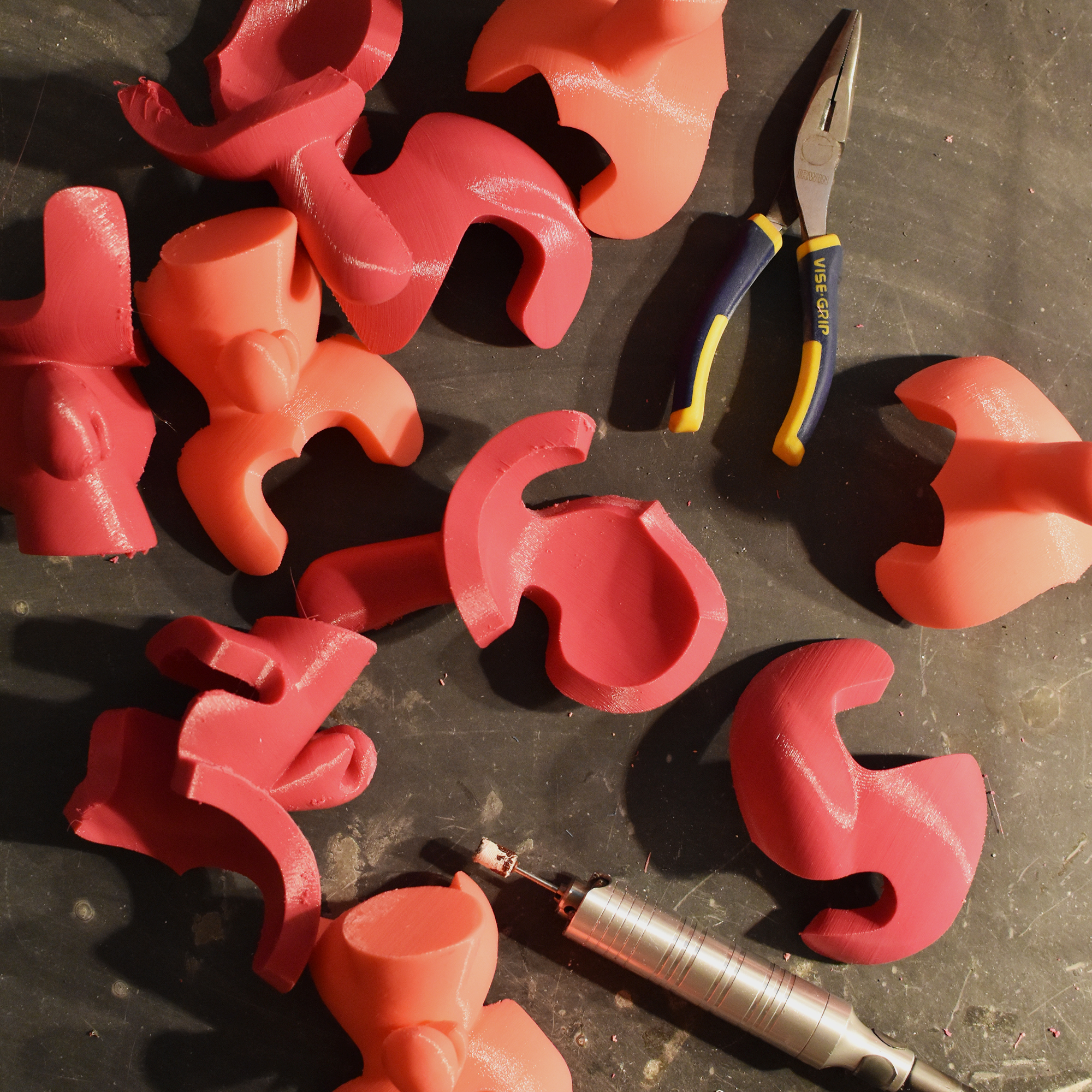 A few years ago, a member of the Kidrobot team met architect and Locknesters founder Fleet Hower at a trade show. At this show, Locknesters was introducing BEAR, their first three-dimensional puzzle bear figure...
The post The Story Behind the Locknester Puzzle Dunny & How They Are Made appeared first on Kidrobot Blog.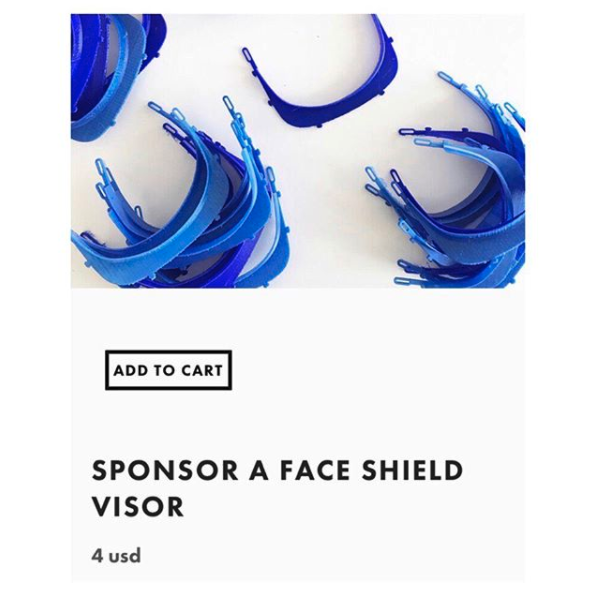 Fleet Hower of LOCKNESTERS has temporarily converted their New York-based studio from the production of art decor items like the Puzzle Dunny to the production of face shield visors for health care workers due to the COVID-19 outbreak.
The post LOCKNESTERS CREATING FACE SHIELDS FOR COVID-19 HEALTH CARE WORKERS appeared first on Kidrobot Blog.