May 20, 2022
A Q&A with Radioactive Death Dunny artist Josh Kimberg, aka American Gross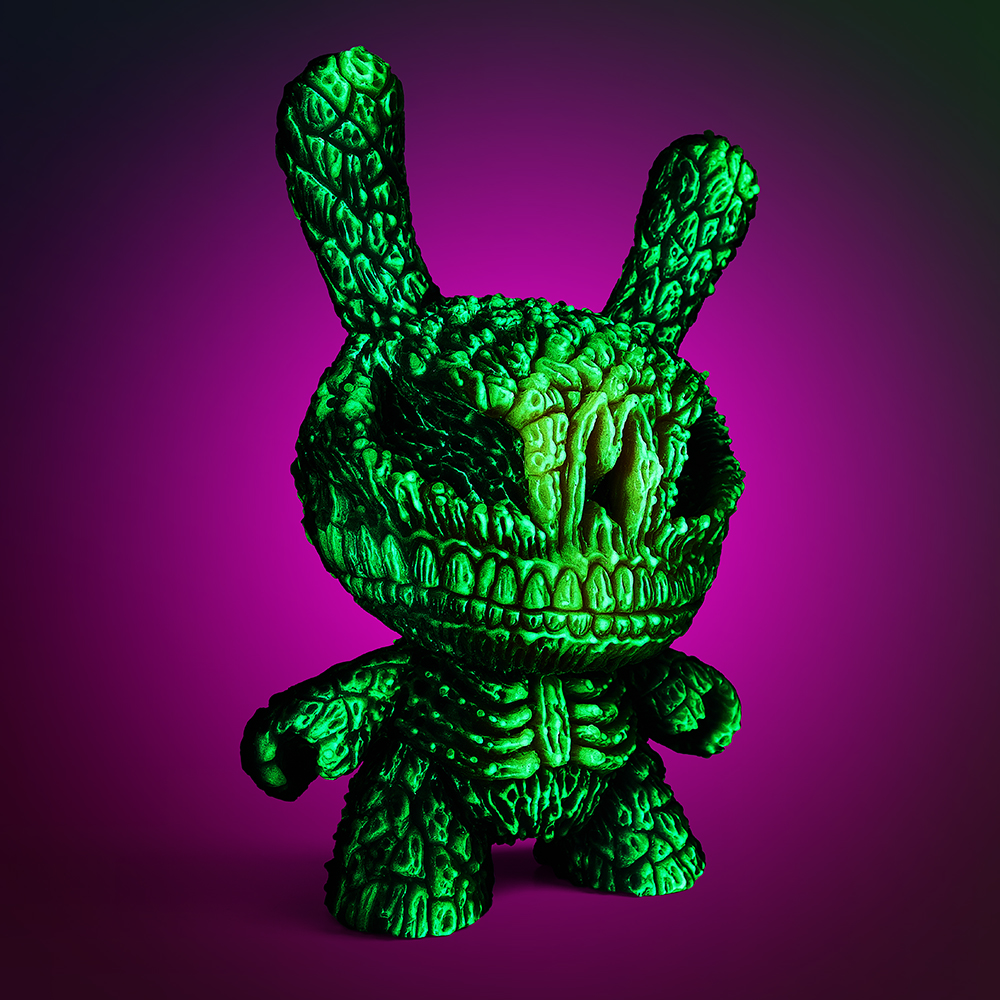 To go along with today's drop of the limited-edition Kidrobot x American Gross Radioactive Death GID 8" Dunny with Kidrobot, we talked to the man behind the moniker, Josh Kimberg.
The burning question on everyone's minds: Where does your name come from?
A few years ago we were having a conversation here at Clutter with Tim Clarke, the creator of Boglins, and we were discussing the difference between sofubi and American neo-kaiju. Tim said he thought a better term for the scene in the US would be "American Gross." At the time, I was going by the name DethChops, which was a reference to the old Porkchops cartoon, that I had made through my former company, Bullseye Art. At cons, Peter Kato introduced me to people as Dethchops and it freaked me out a little to be called Deth, so I decided to switch it up.
I really like the imagery that the name American Gross conjures up for me. While I have been thinking about using the name DethChops again, I think it's fun to have a Cool Keith style personality disorder.
Why are vinyl and sofubi your materials of choice? Is there something that drew you to these above other creative mediums?
While I have always been fascinated by plastic since I was a child, it was in art school that it really sunk in for me that it is kind of a materiality fetish. At Clutter we refer to it as "the sickness," people who collect toys because they have to — they need them. You see these weird objects in their plastic beauty and you just have to have them and own them. It's part of what defines the art scene we live in.
What was the first thing you sculpted?
I used to sit at my dining room table as a kid carving faces into wax candles. Literally, nothing has changed for me.
Who are some of your influences / artists you find inspirational?
This is a tough question, I could go on and on… I'm really influenced by both music as much as I am by art. My big inspirations for visual work are Max Ernst and Giorgio De Chirico, and, in my opinion, we are all living inside of a construct taught to us by Warhol and Duchamp – it's almost impossible to avoid. I will say there is a Max Ernst painting in the Menil Collection called Marlene that I think is one of the greatest paintings ever made.
I'm also really influenced by the Velvet Underground and Sonic Youth.  The things you listen to while you sculpt affect your mood and the outcomes of what you are making.
Kidrobot has worked with Clutter to curate of Dunny series, on custom artist Dunny projects, and the Designer Toy Awards, and with you specifically on limited-edition Dunny figures. Why Dunny? What does the Dunny represent to you?
I think the Dunny is an interesting form. Of all the platforms from the early 2000s, it is still the one that best holds its own space. It uses its proportions correctly, filling all the volume it can around itself.  Tristan Eaton did a great job designing it, he was working for my company when he was moonlighting for KR in Soho. I remember the first time he brought me a 3″ Dunny prototype. It's in our collection here at Clutter. I've been around KR for a long time, so the Dunny holds a special place in my heart.
You've been a part of the art toy community for a long time – why is it a passion for you? What does it mean to you?
I like how democratic and direct the art toy world is. I am both a collector and a creator and I think that's the case for a lot of people who live in our bubble.
Can you tell us something about what you're working on now?
I have a whole new set of monsters coming out soon, and I'm really excited to share it. My personality disorder makes me want to make weird silly creatures and horrible satanic beasts as well. Hopefully, people enjoy them!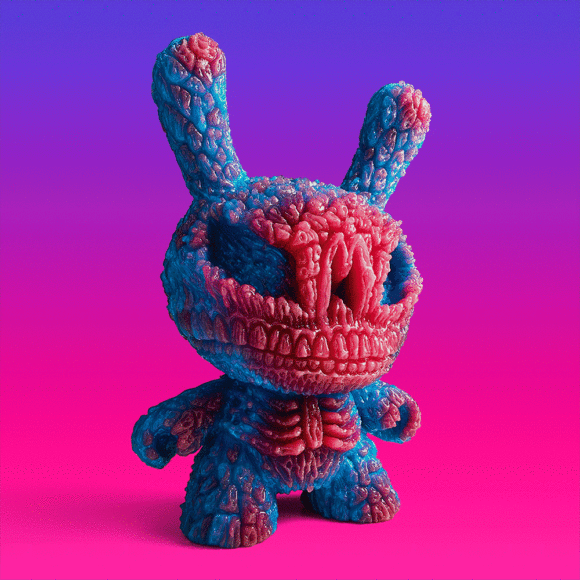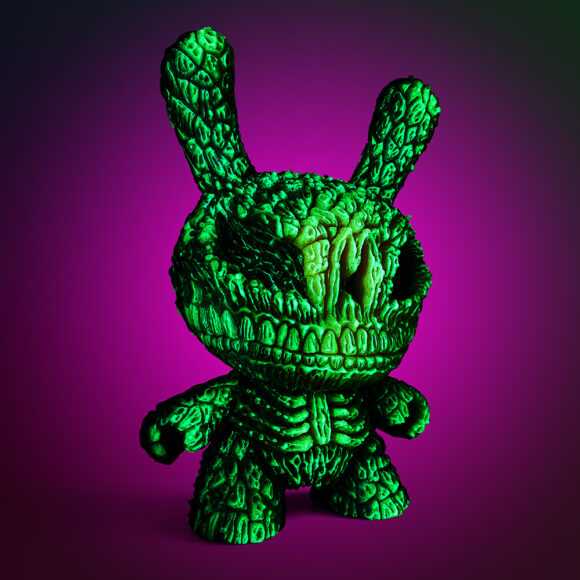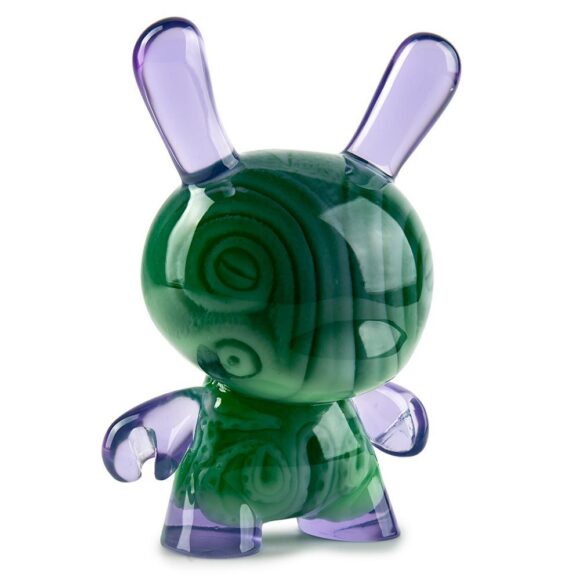 Order the Radioactive Death Dunny now ONLY at Kidrobot.com.
The post A Q&A with Radioactive Death Dunny artist Josh Kimberg, aka American Gross appeared first on Kidrobot Blog.