June 17, 2022
A Q&A with DeerCat & Friends™ Creator Amber Aki Huang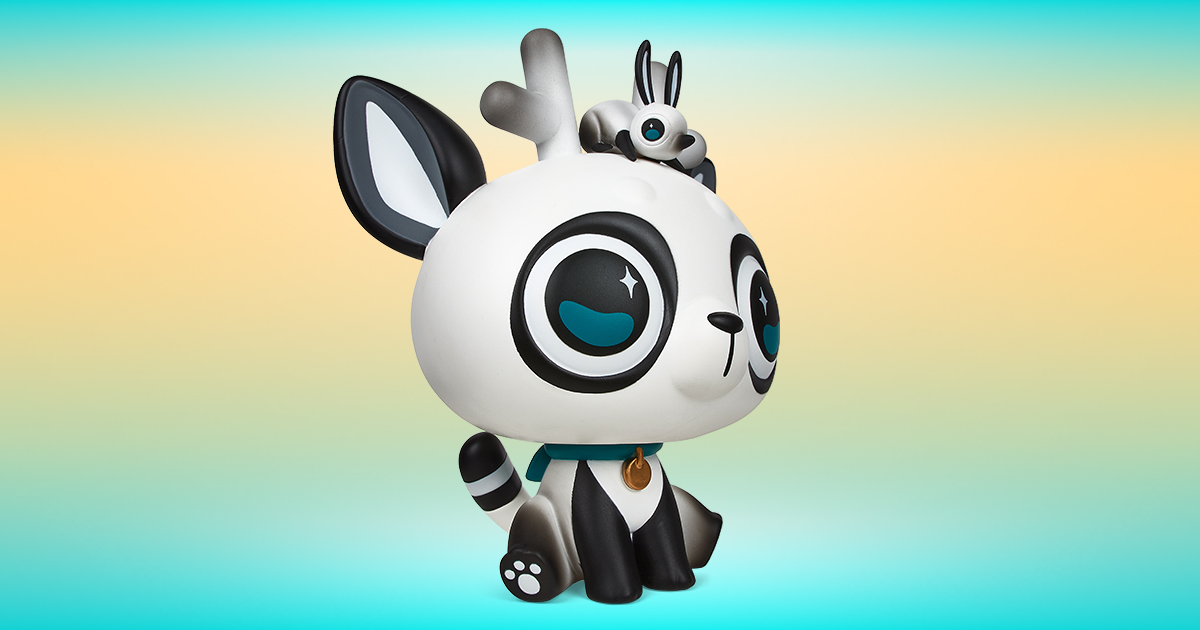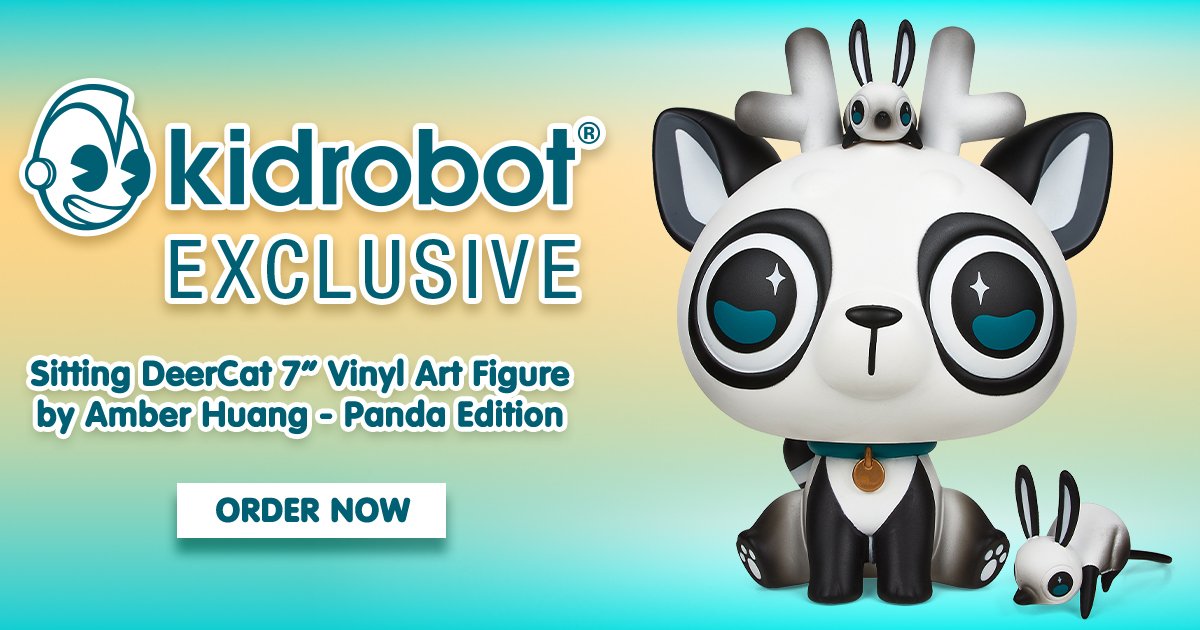 To go along with today's drop of the Kidrobot.com exclusive DeerCat & Friends 7" Vinyl Art Figure (in an adorable panda-themed colorway), we spoke to the creator, Amber Aki Huang (akiart.org),a visual development creative director at Reddit. Aki mainly works in character design and visual development for pre-development and production for animated feature films and television shows. Her clients include DreamWorks, Netflix, Supercell Games, GUND, SpinMaster Inc., and more.Aki is strongly motivated by stories and projects made with heart. When she isn't drawing, she can be found playing with her cat Yuki or fiddling with her laser cutter.
What is the inspiration behind DeerCat & Friends

?
DeerCat and the colorful cast and crew (Snoo, Multi-tiger, Butter Buns etc.) that my followers and fellow vinyl toys lovers may have seen actually comes from my rebellion against everything that I was told or taught to do to be successful in my creative industries.
DeerCat was originally made to soothe my own tired and overworked soul. As I shared drawings and ideas on my social media platforms, I realized it was also helpful in validating and soothing other people's souls as well. When the ideas for DeerCat & Friends

started to come together, I really wanted to capture an essence or feeling for myself. Many of us easily get caught up in the 9 to 5 grind; DeerCat is a reminder to enjoy the simple things in life, like savoring that first sip of coffee in the morning.
DeerCat and Snoo are embodiments of my wish for everyone, myself included, to live each day to the fullest with no regrets. Why not enjoy life a little?
How did you get started designing characters?
I've actually always been drawing, since I was in kindergarten. I used to trade drawings for candy in elementary school because I was a sugar gremlin. However, it wasn't until high school that I realized being an artist in animation was a possible and financially viable career path. I was living overseas in Asia for the latter half of my childhood so by that time, I was obsessed with animated films, anime, Japanese character goods, USA animated tv shows, and could not get enough of it. Naturally, I tried to learn as much as I could online. I actually went to college for 2D and 3D Animation, realized I hated actually animating (frame by frame, traditional, 3D), and that I just wanted to draw interesting characters. It's what I found the most interesting and I've been doing it ever since.  Everything I do professionally for clients relates back to my interest in character design, even toy/plush toy design.
What have been some of your favorite projects to work on?
There have been quite a few now but the most recent publicly released project I worked on that I really enjoyed is Supercell's newest mobile game, Everdale. It was a project where the Art Director, Enfu, basically gave me total freedom to design creatures/characters to my heart's content. The main yellow mascot for Everdale, Birdog, is one of the ideas that I created and named during my time on the project. Birdog has a soft spot in my heart.
You have designed for both animation and video games. Is there a difference in how you approach each?
There is actually! I think the biggest difference is that in animation, story is the most important. So in animation, characters are designed to tell the story visually. For example, sometimes a character's design foreshadows the plot.  There's a lot of thought and redesigning that goes behind really well done animation character designs. In games, this is not always the case, but the visuals/world building are usually the most important and the story, if there is one, is more secondary. There's also a lot of thought and redesigning for games but it's less driven by story and more about collectively do the visuals look good, is the world-building believable, etc. It's more about the overall experience and player's interaction in the game.
DeerCat and Snoo work at a bakery – as fans of all things delicious, please tell us a few items that this bakery makes!
Oh man, I actually created a small zine of DeerCat and Snoo delivering goodies from their bakery so I'm extremely prepared for this question. There were items like DeerCat pretzel buns, Butter Buns (buttered bunny bread), sweet vanilla custard fruit tarts made with Snoo's favorite blueberries, Carrot Cake (carrot-shaped sweet bread loaf), cute fish-shaped royal icing cookies with caramel brulé pudding in a jar, and more! Thinking about it all now makes me wish they were real.

Fun fact, I actually did a collaboration with a local Japanese bakery called Okoyama Kobo Bakery and they made limited edition DeerCat Buns for Christmas in 2021.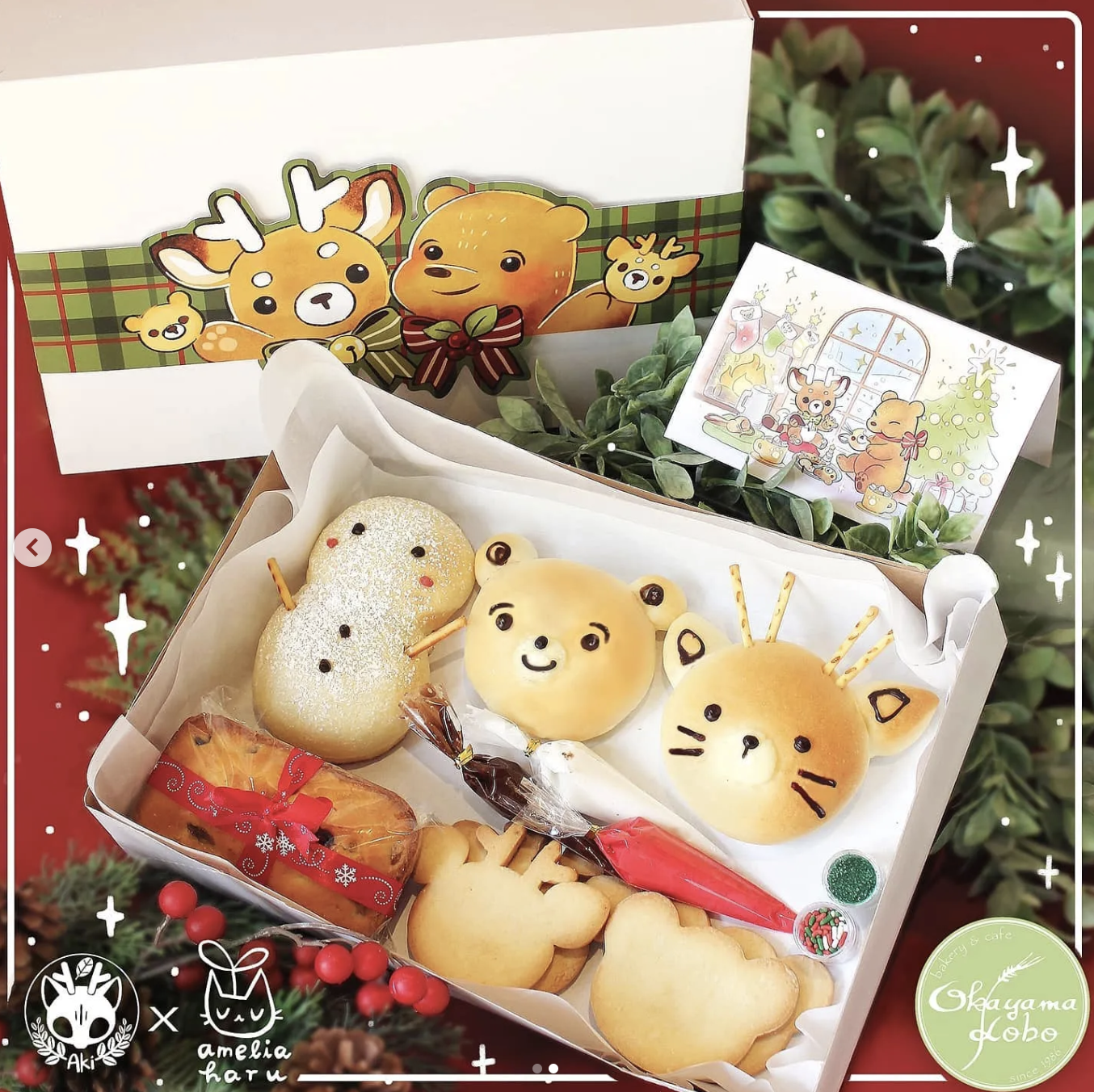 Kidrobot is excited to introduce the Kidrobot.com exclusive Panda Deercat Art Figure, a limited edition of 100 pieces worldwide. Get this adorable figure at Kidrobot.com (while supply lasts).
The post A Q&A with DeerCat & Friends™ Creator Amber Aki Huang appeared first on Kidrobot Blog.